Back to Showroom
2002 Dodge Viper
Competition Coupe
Price: $98,500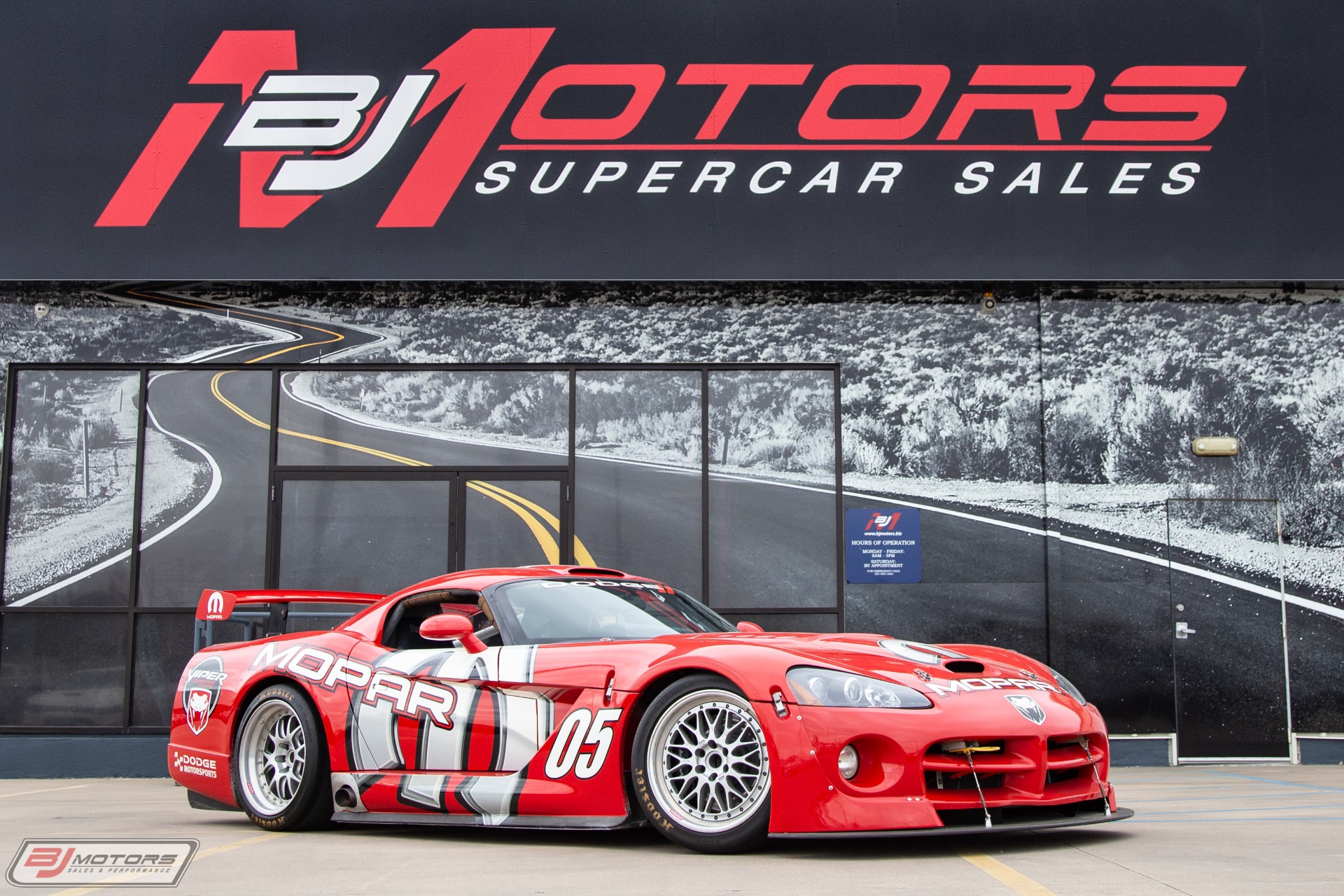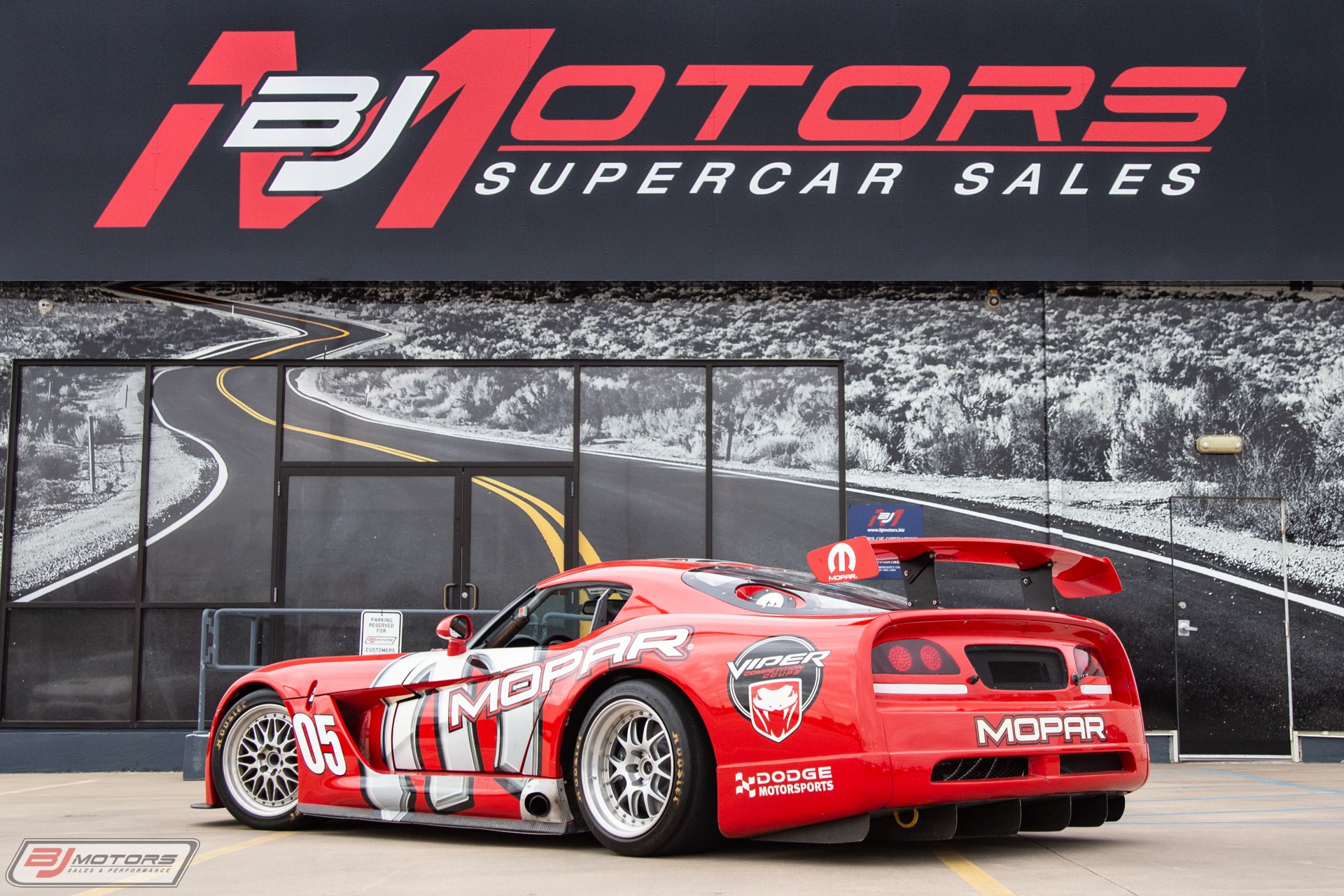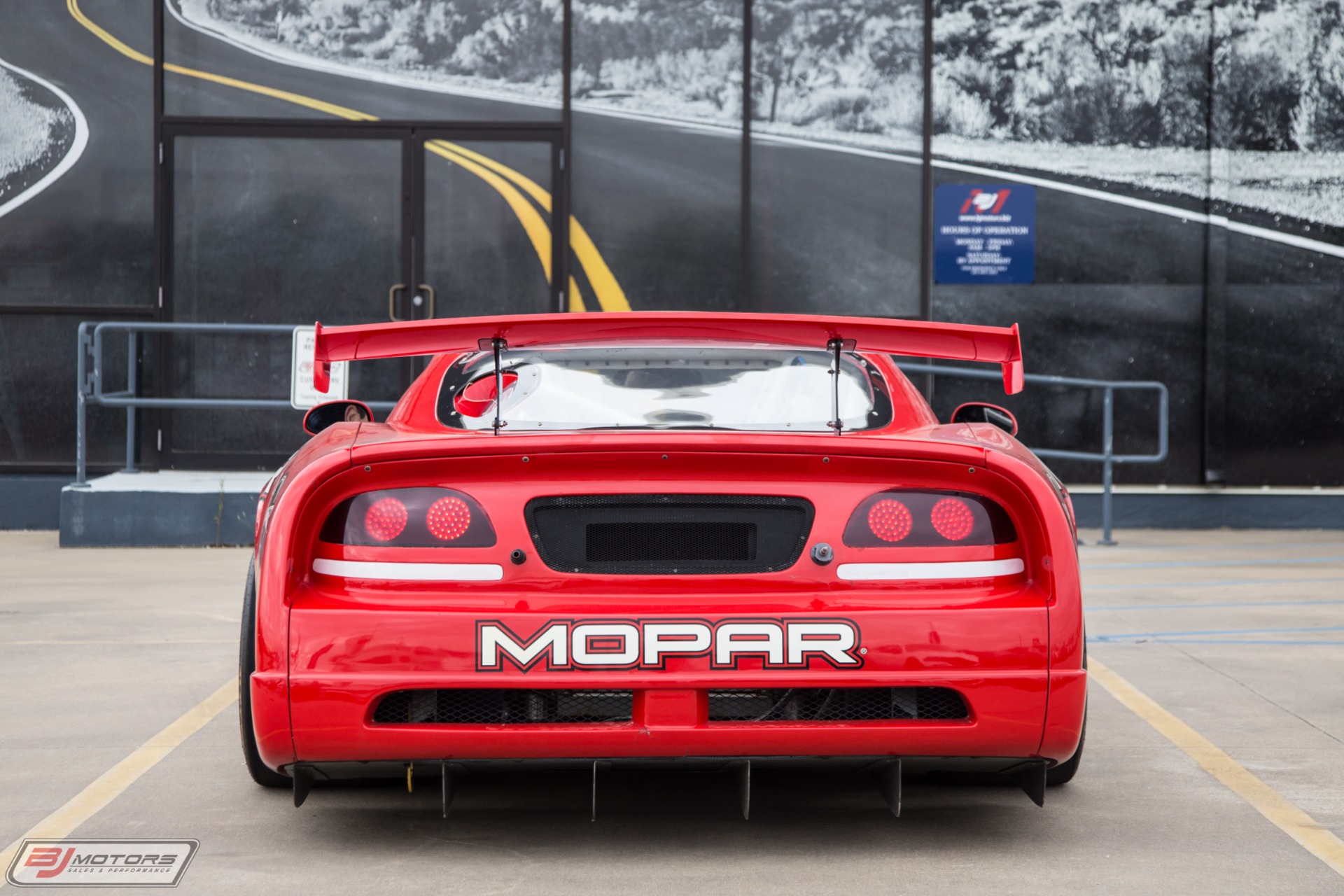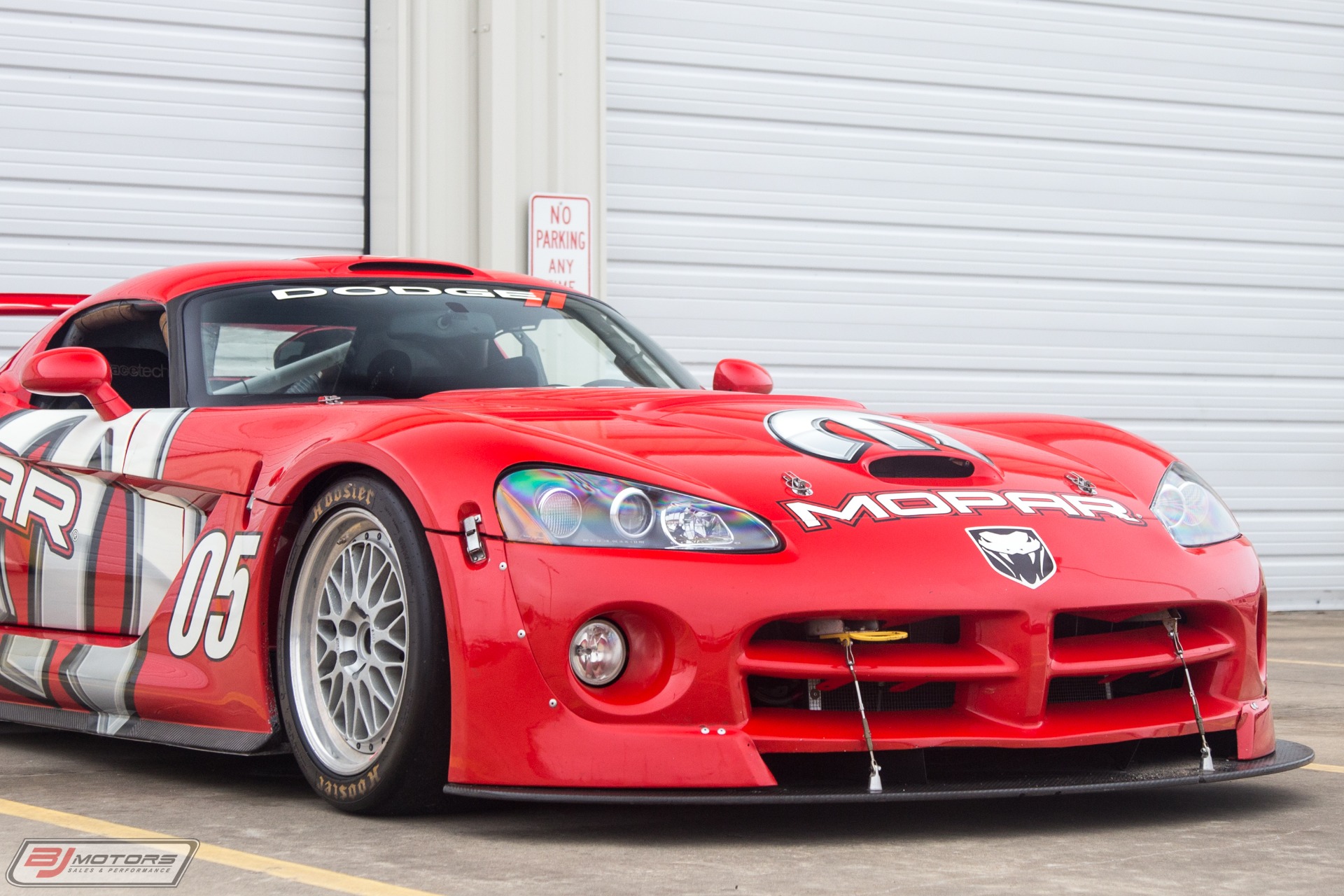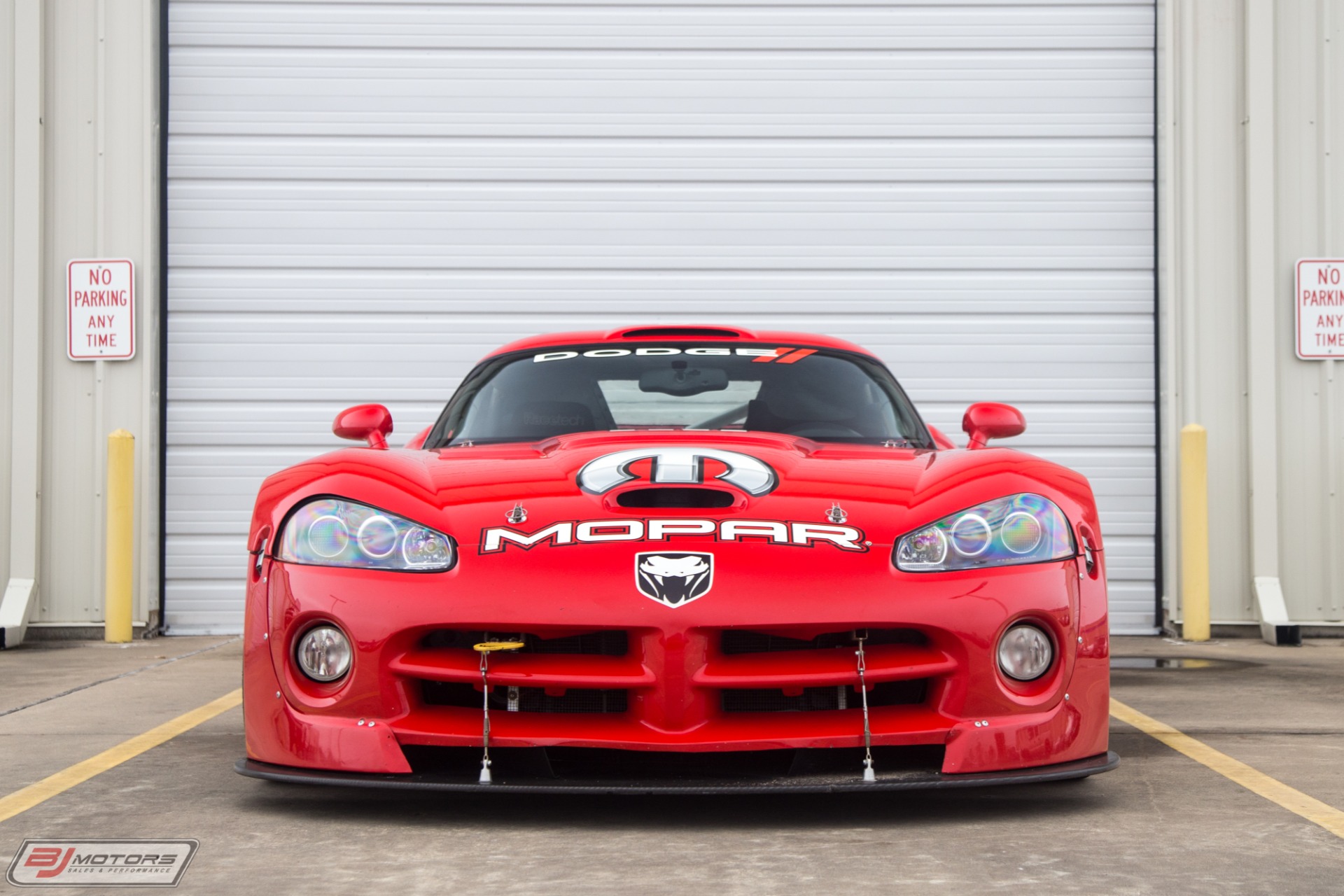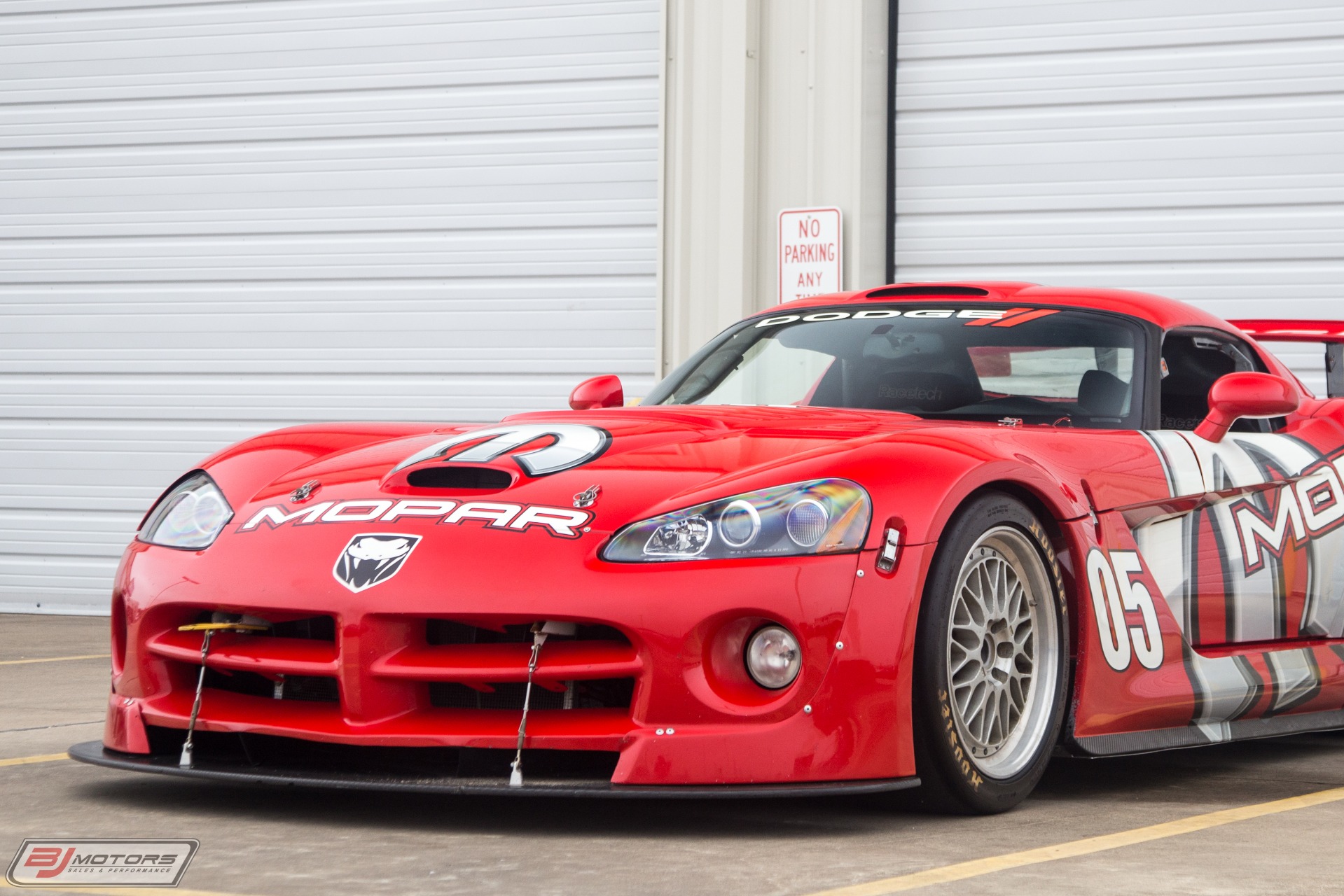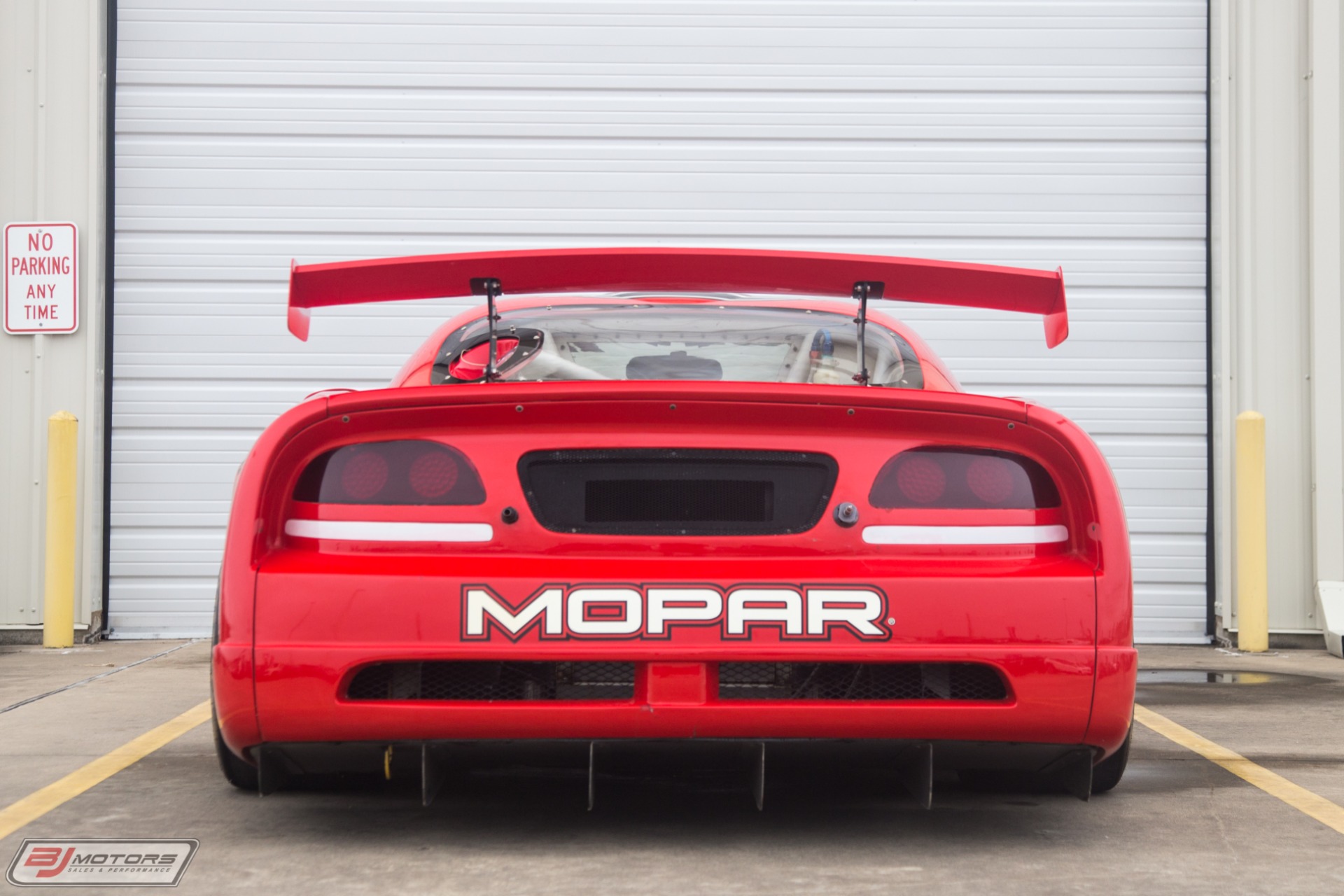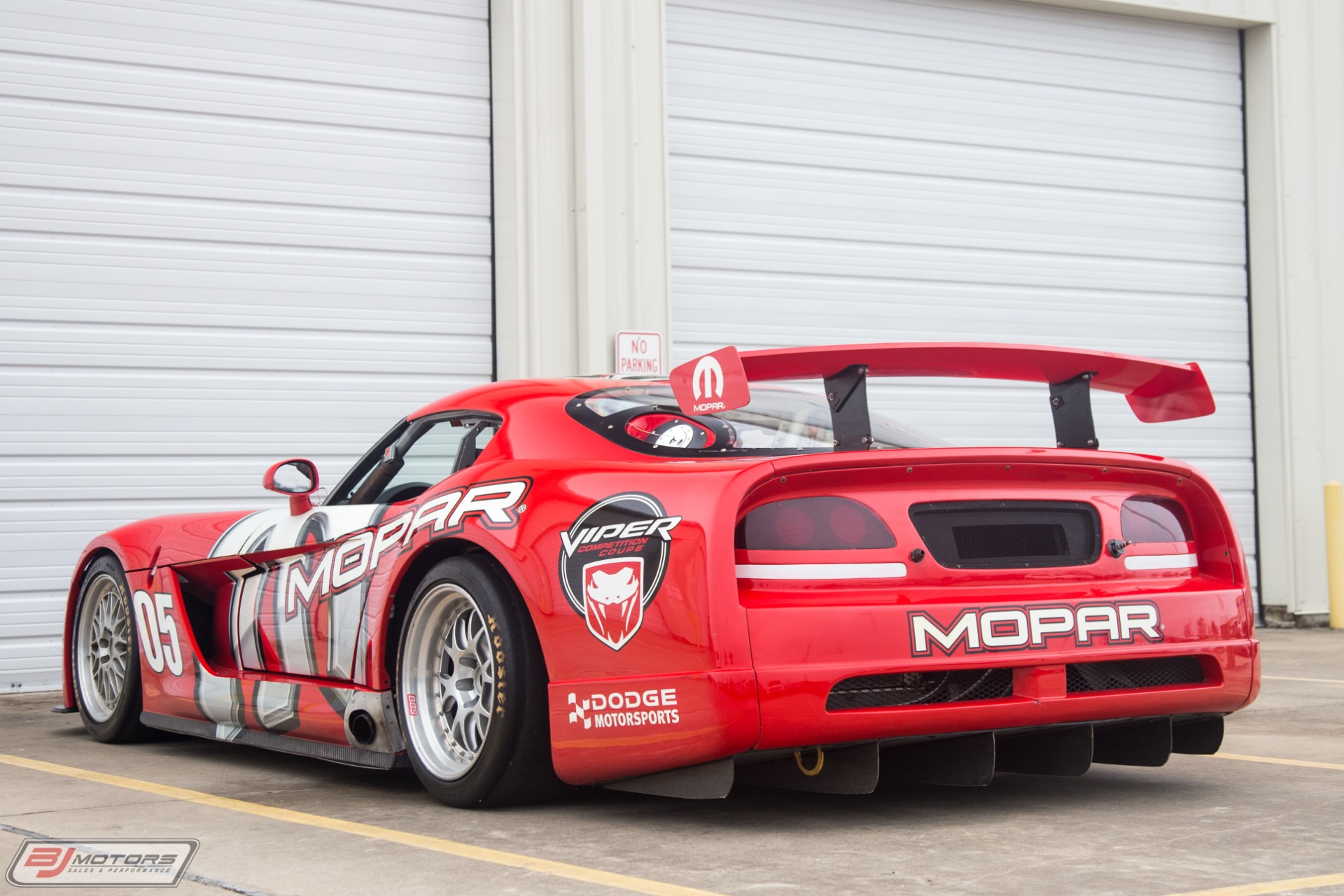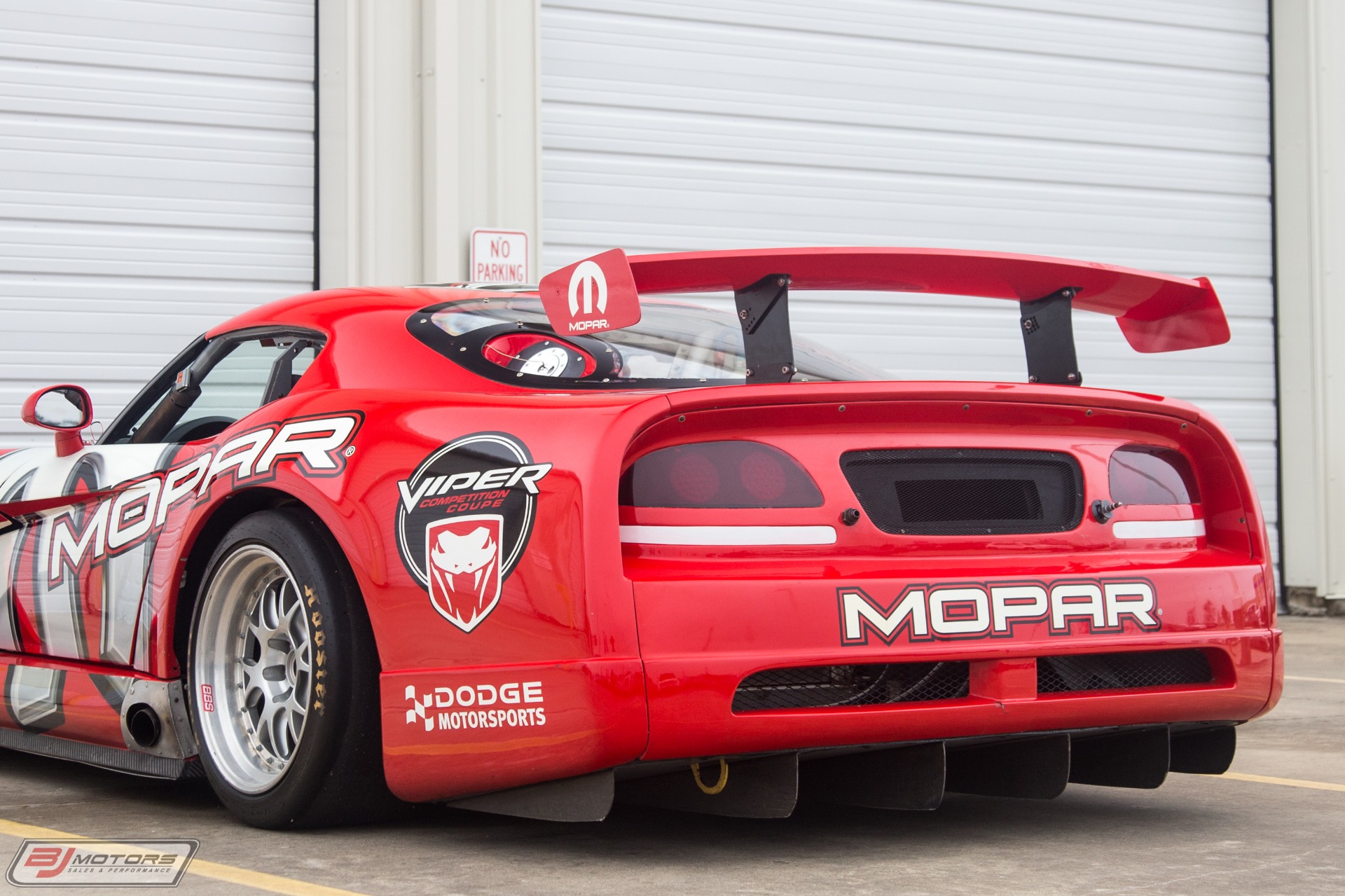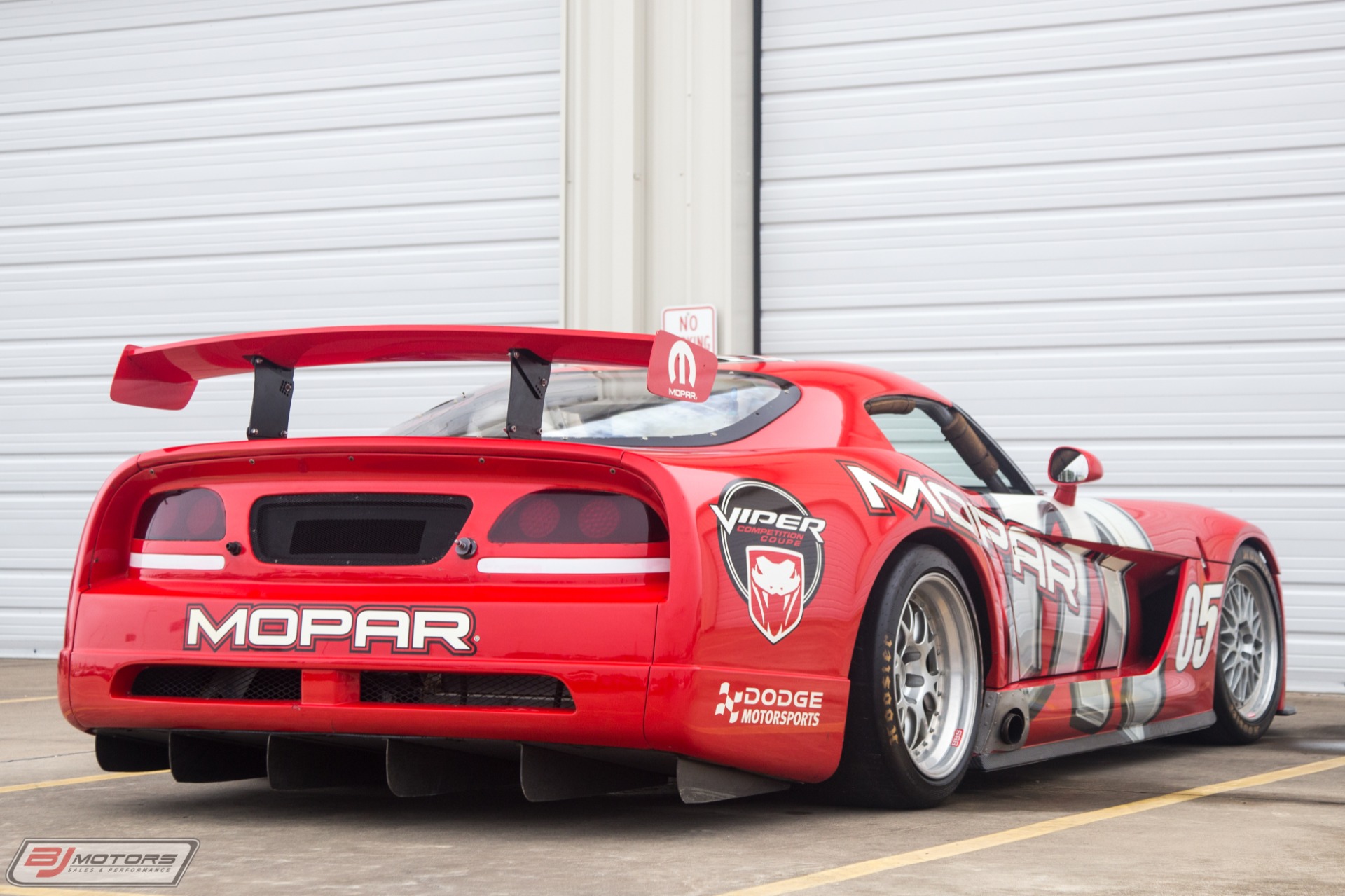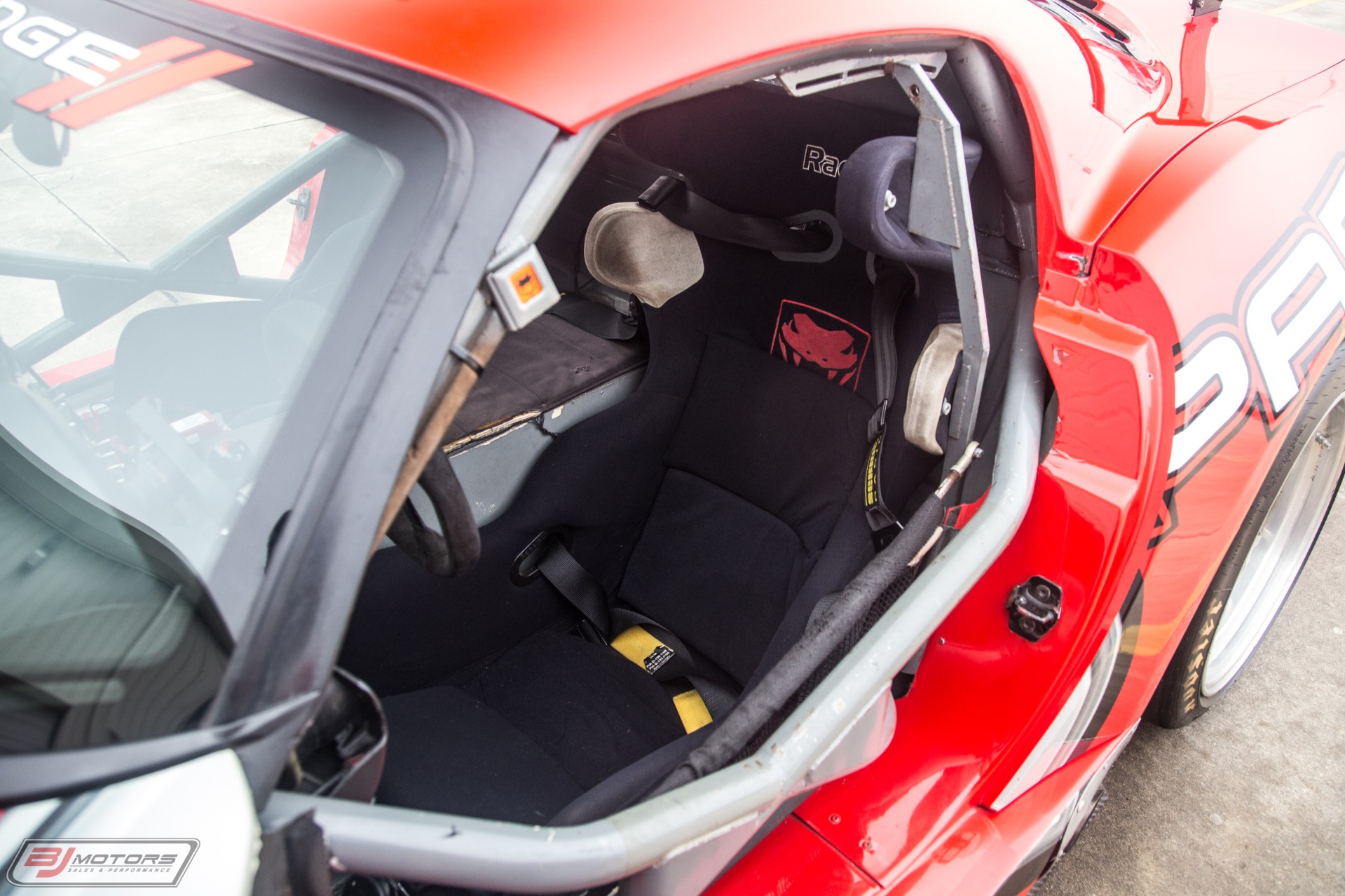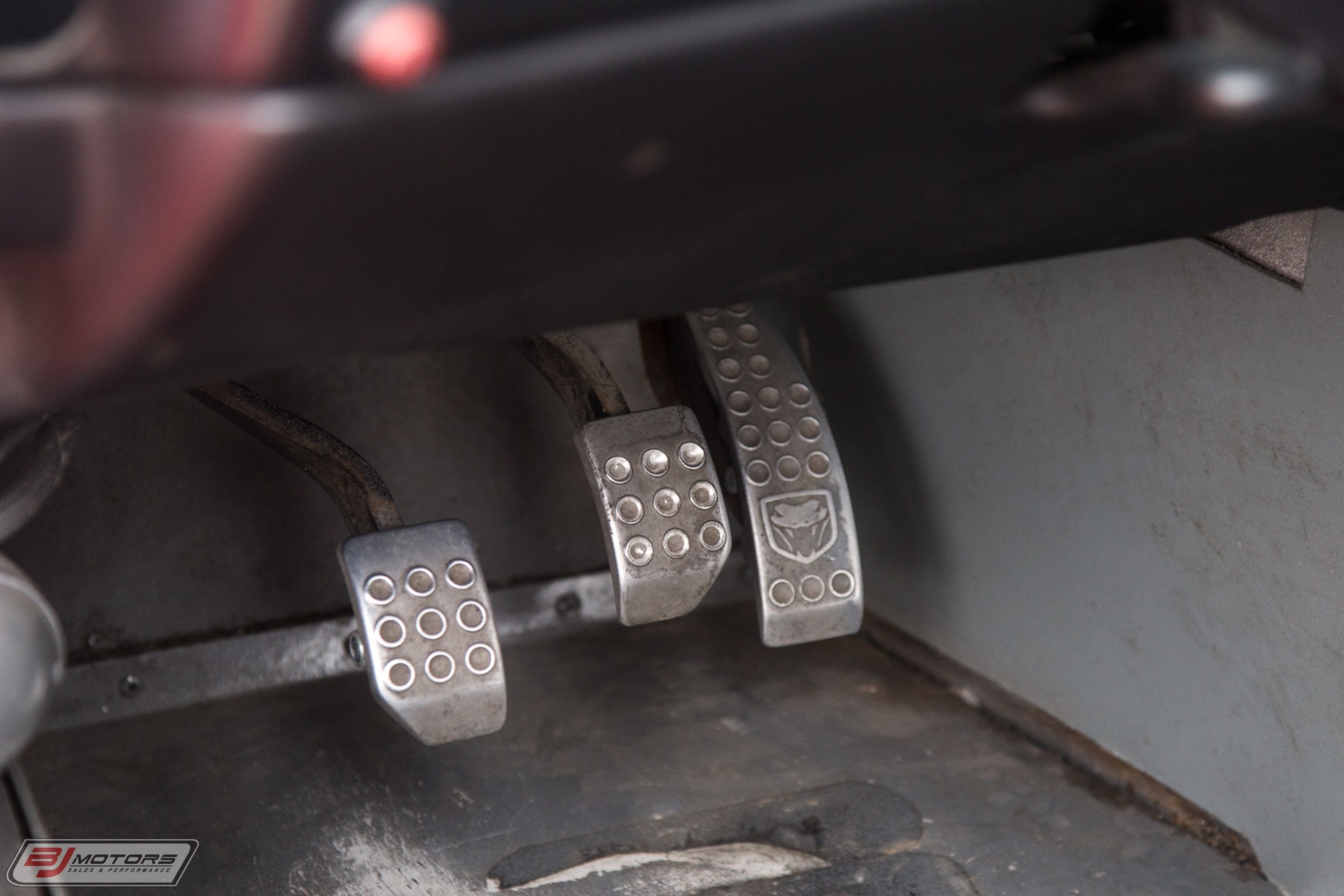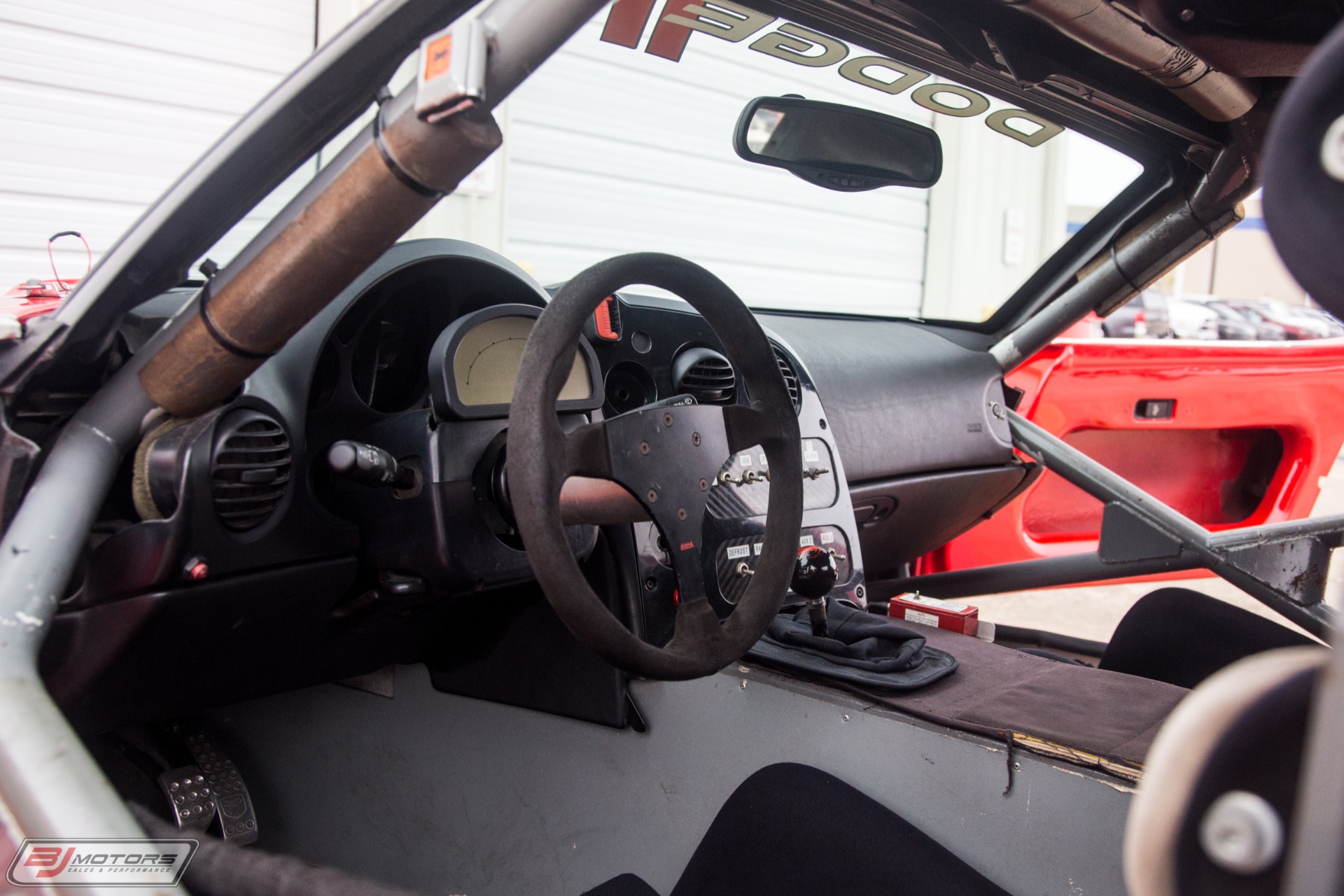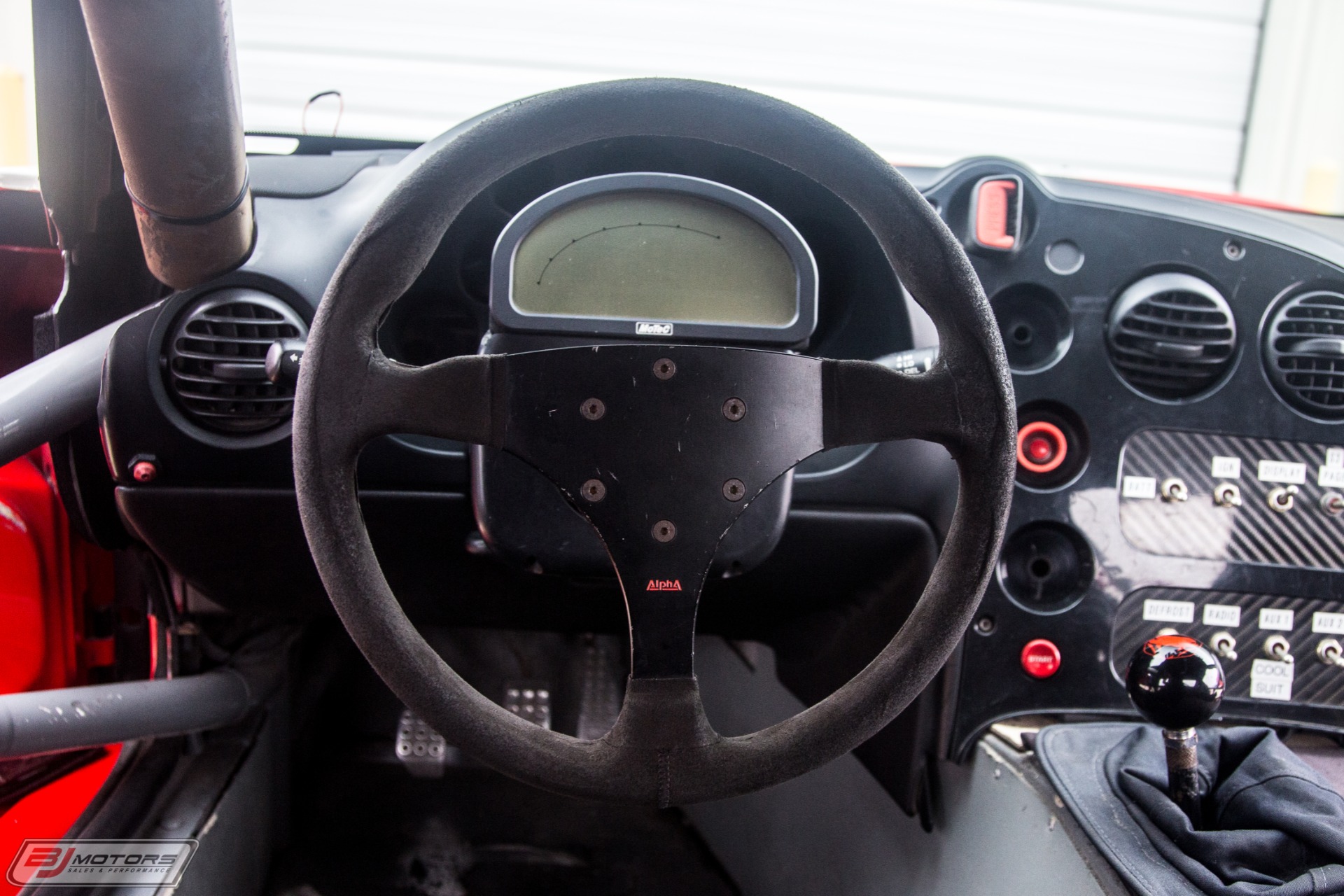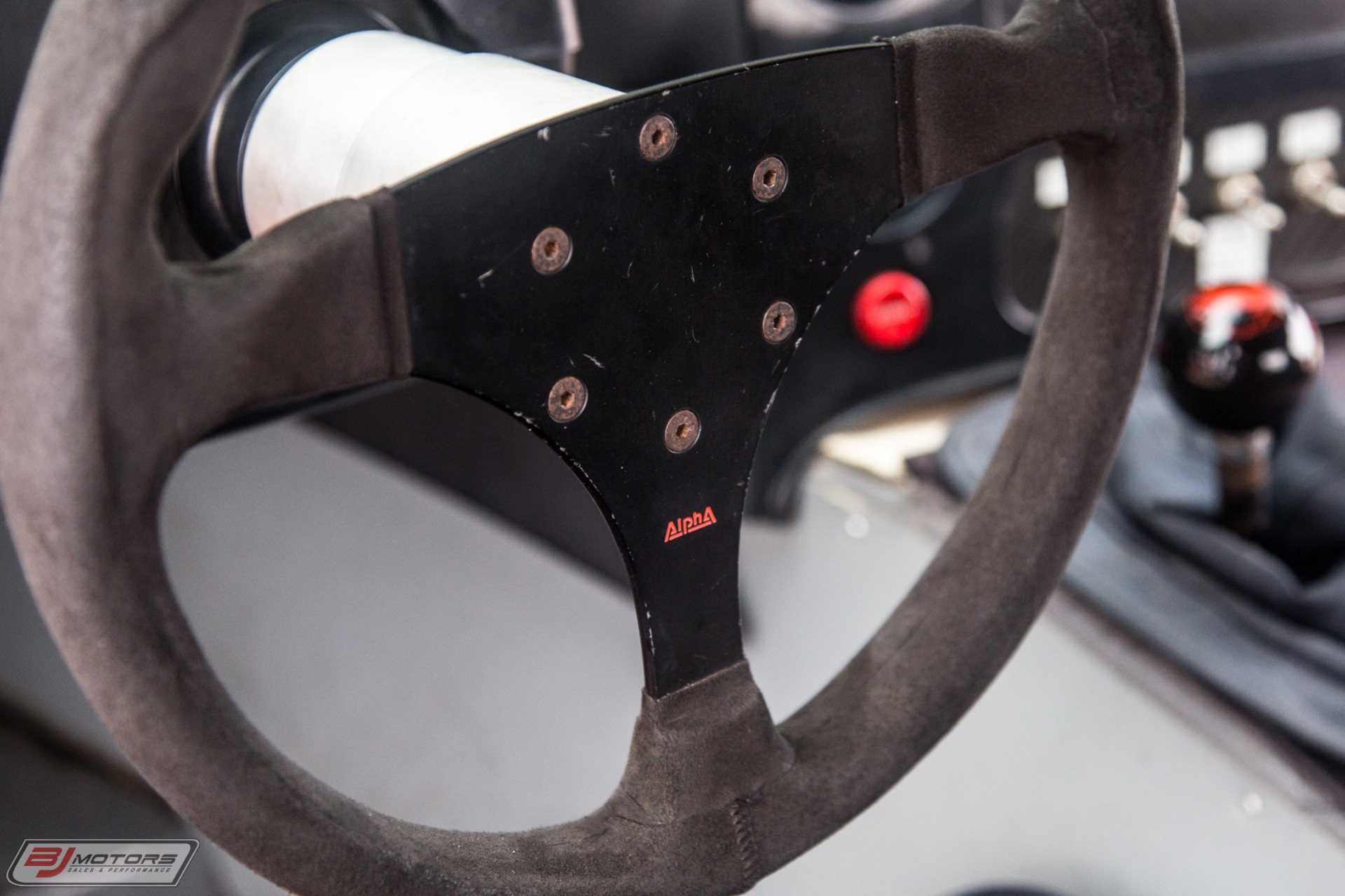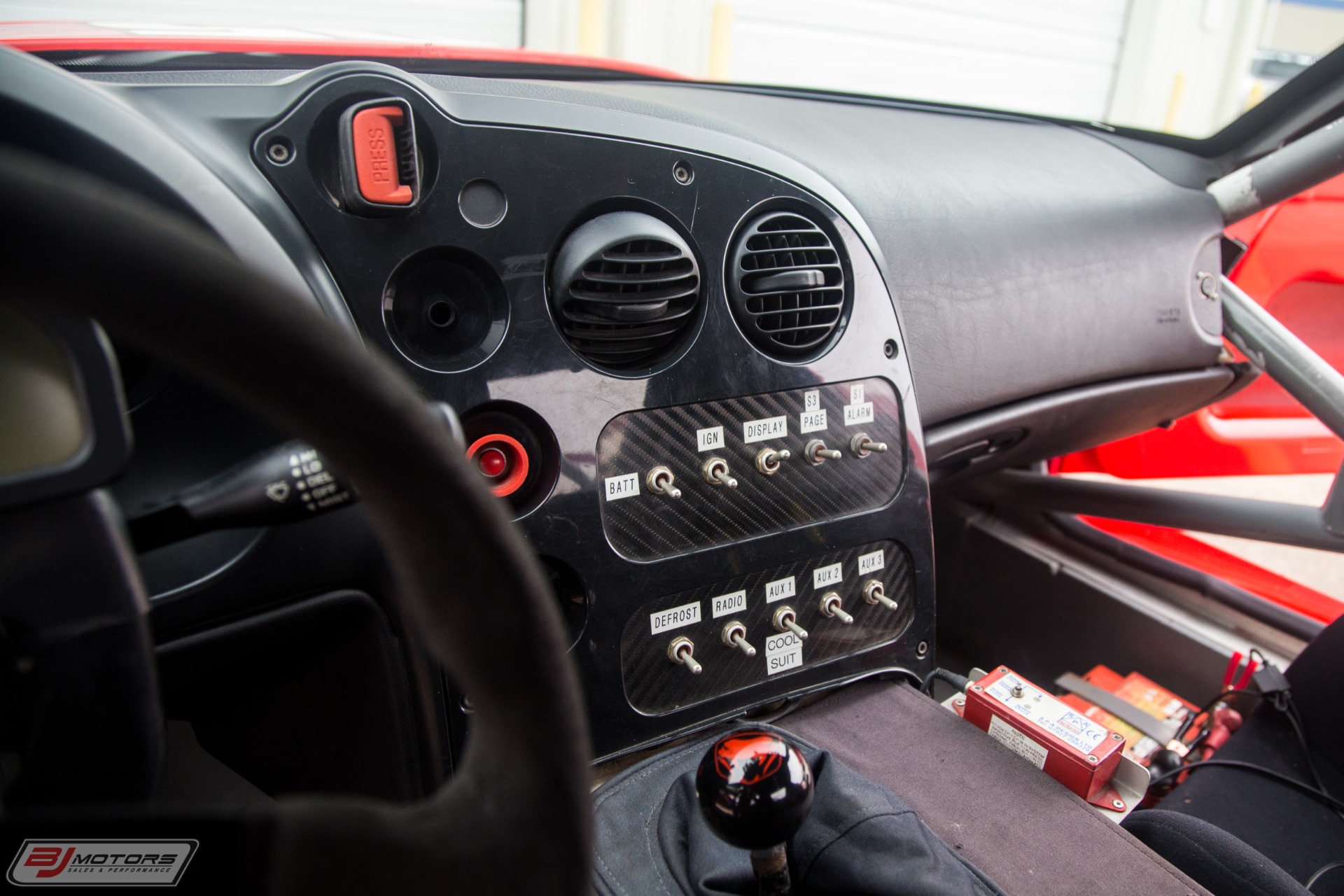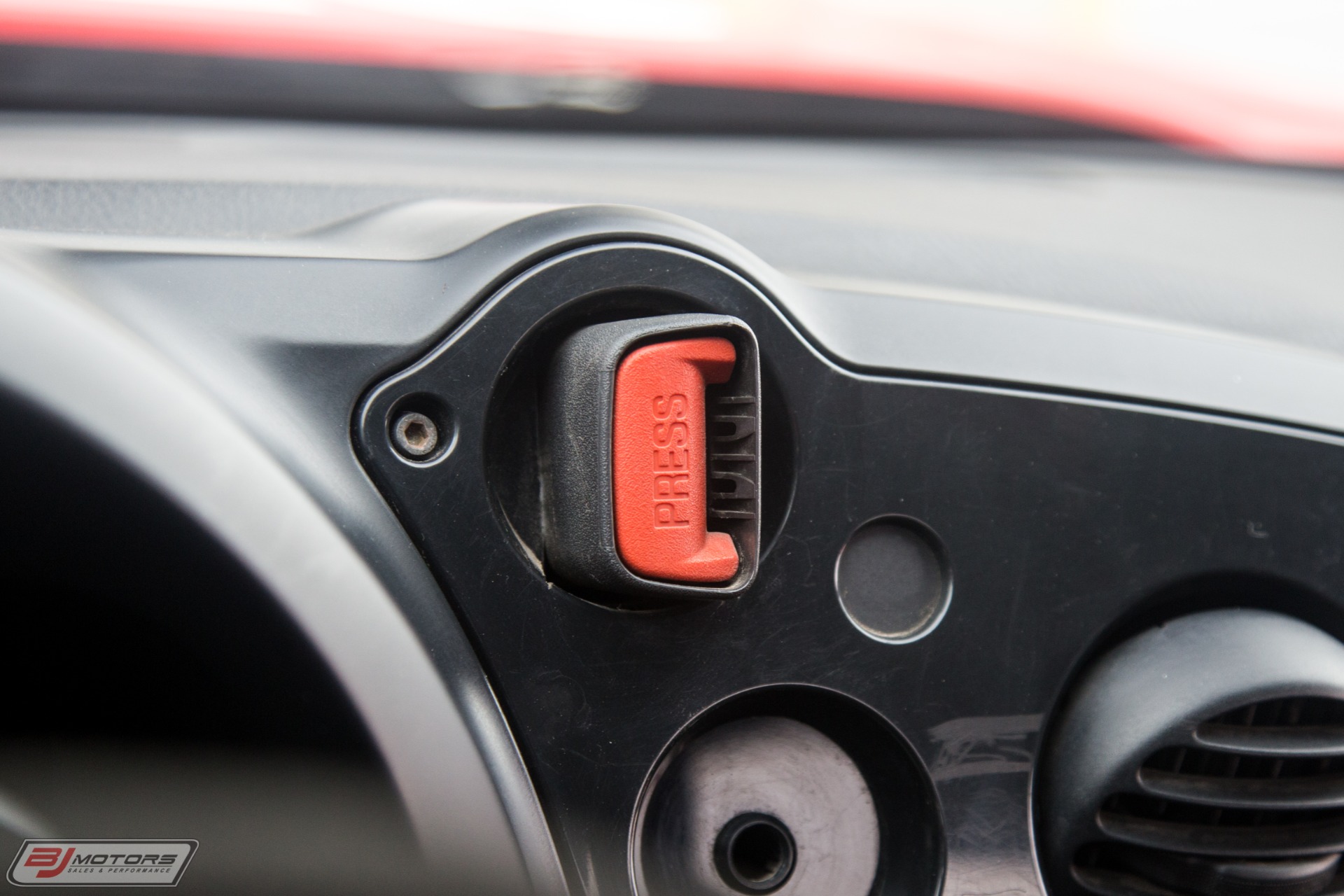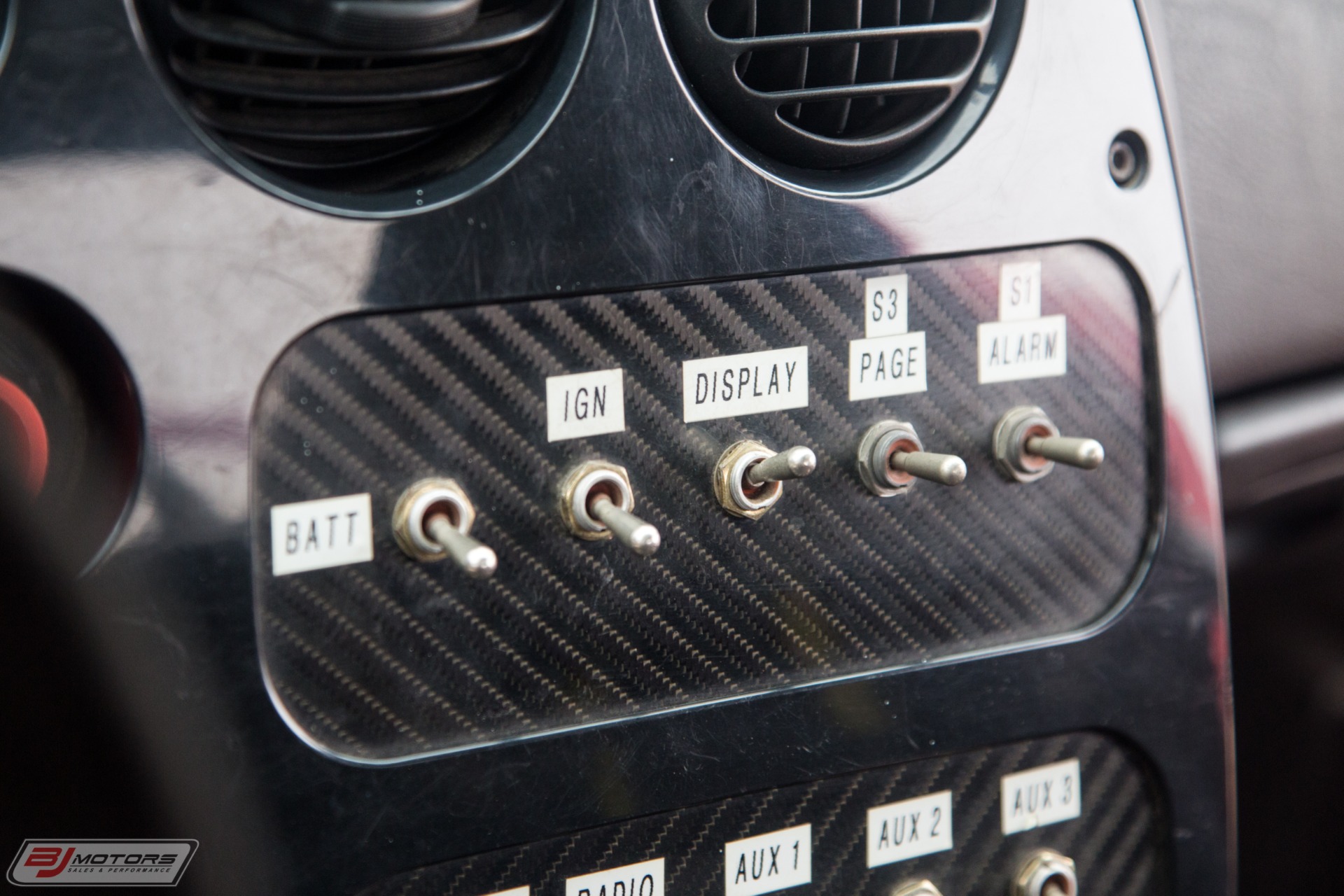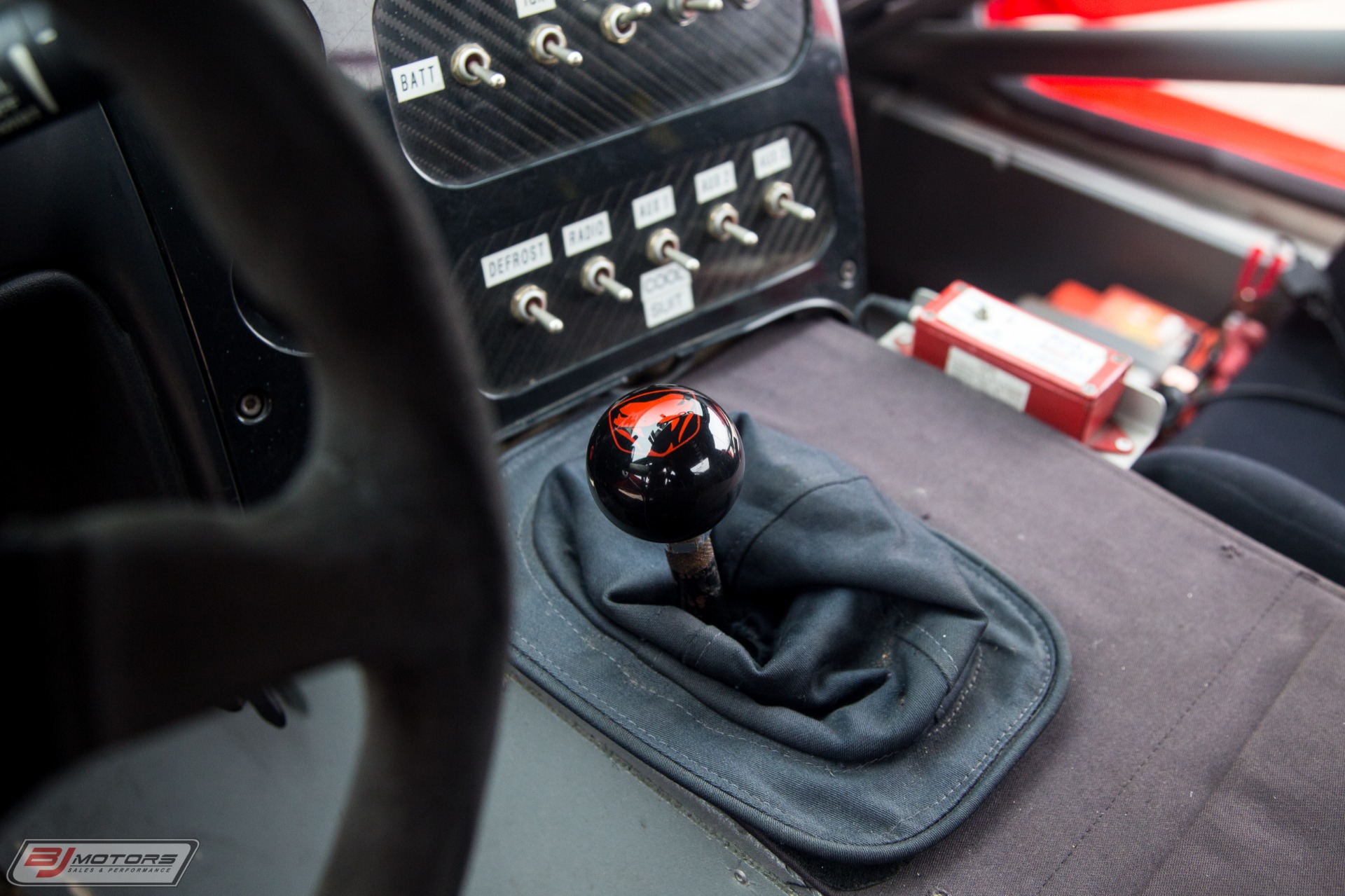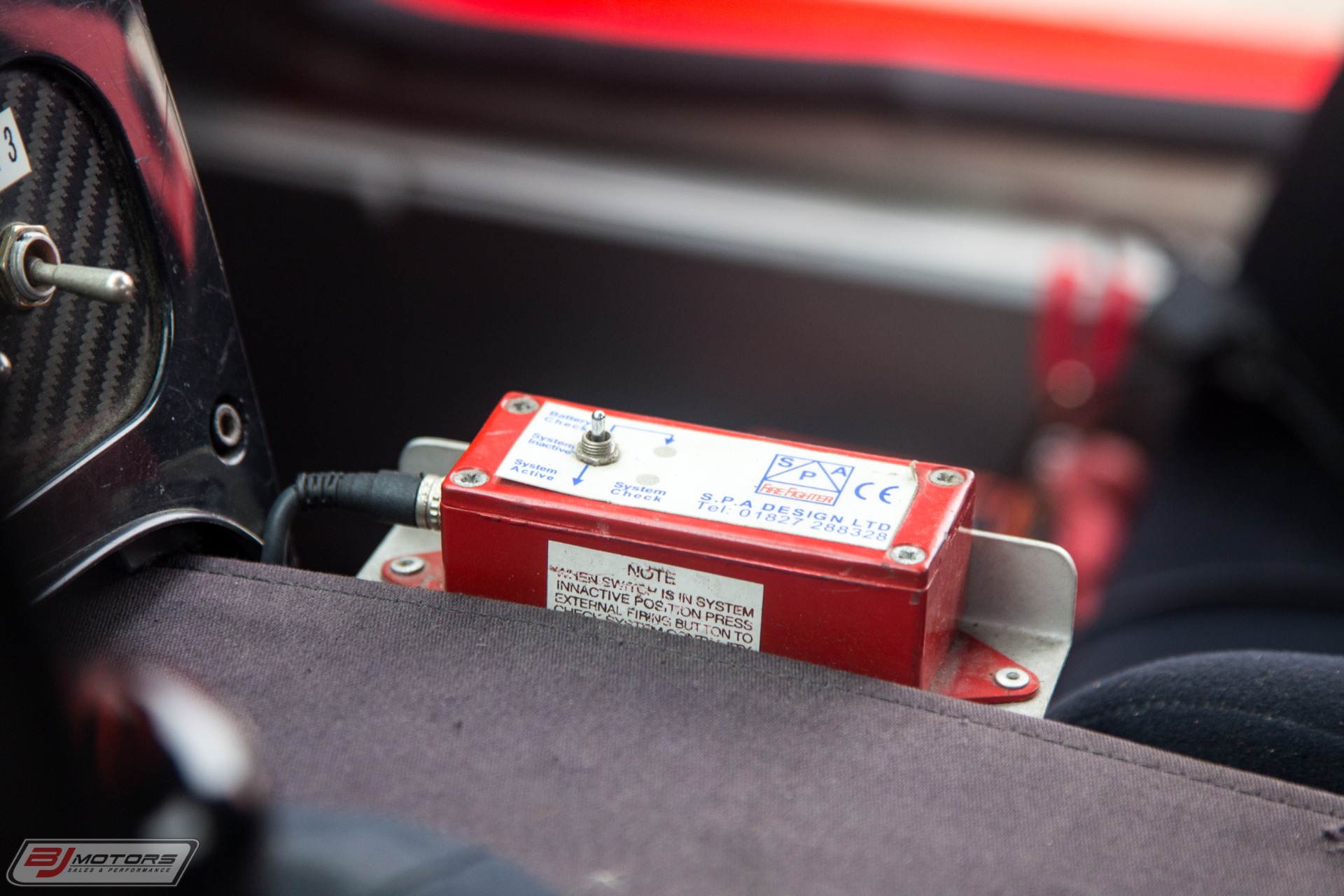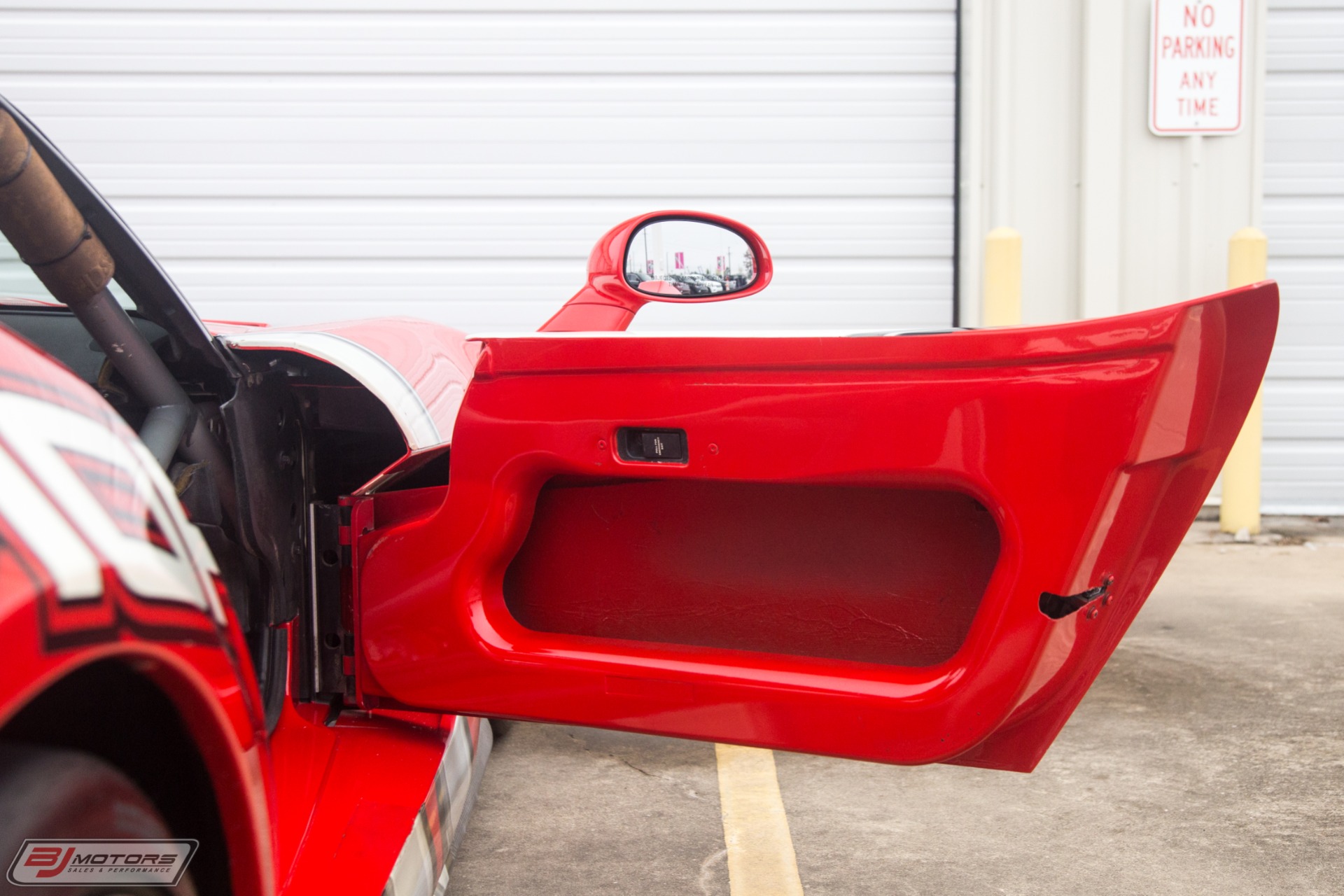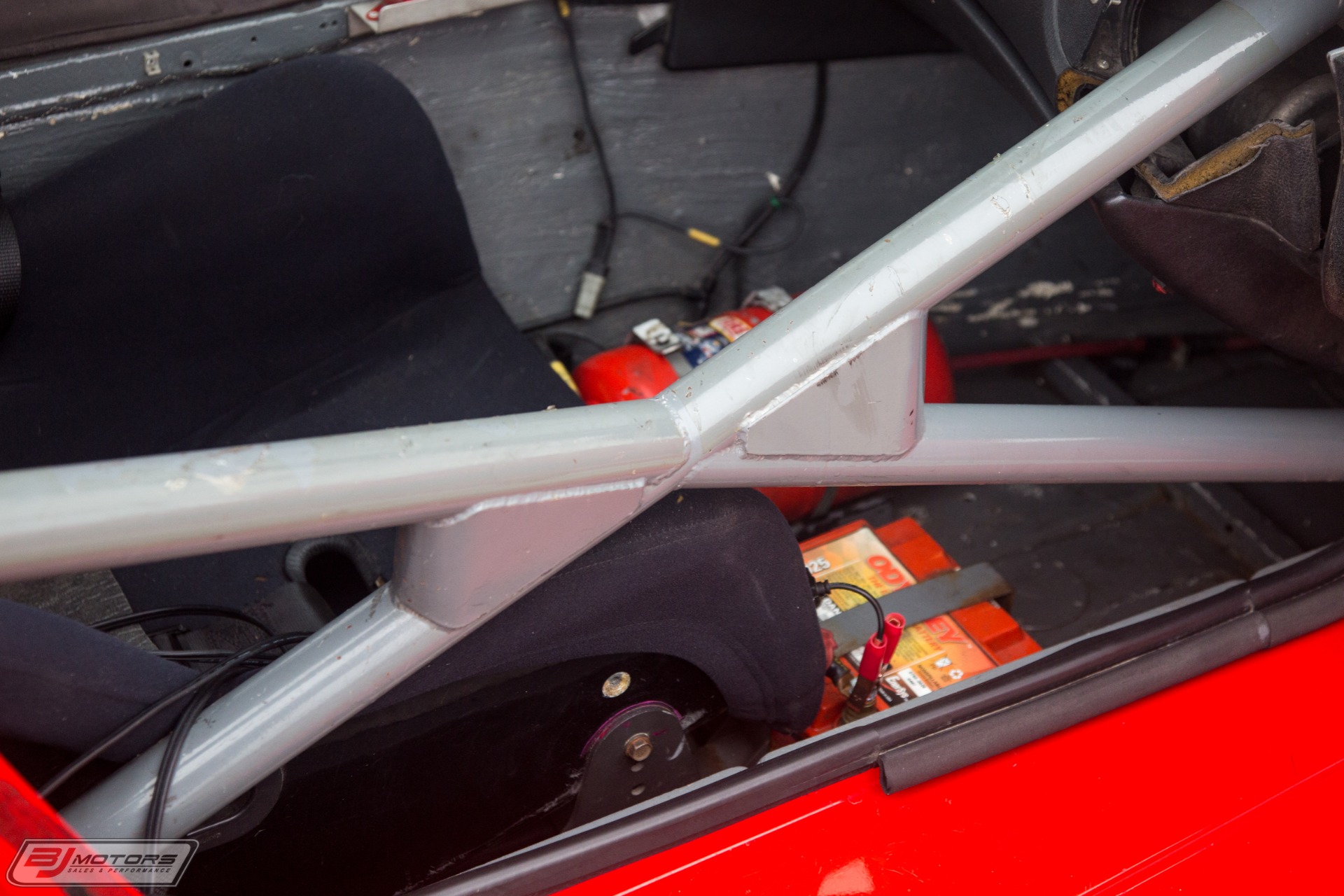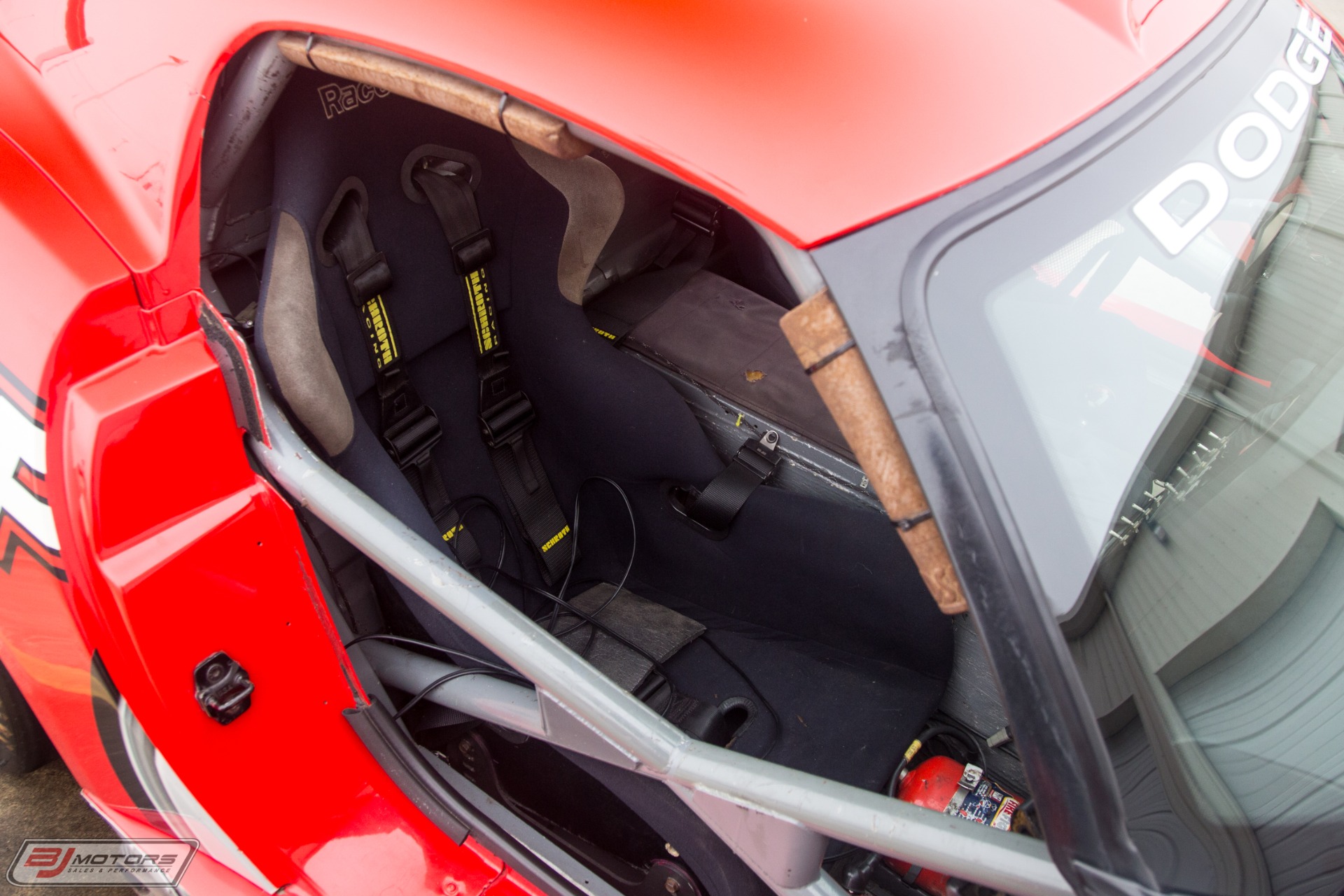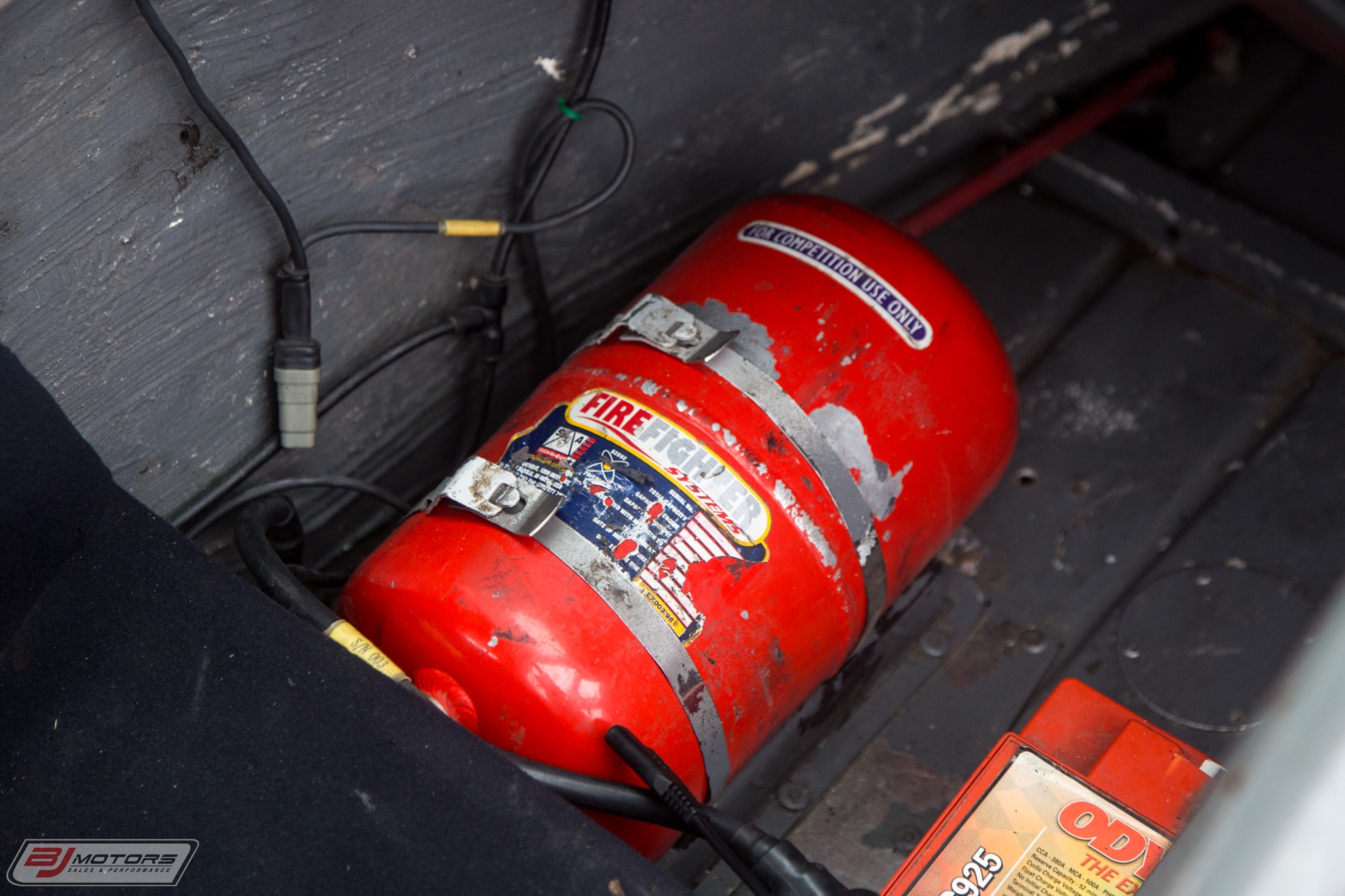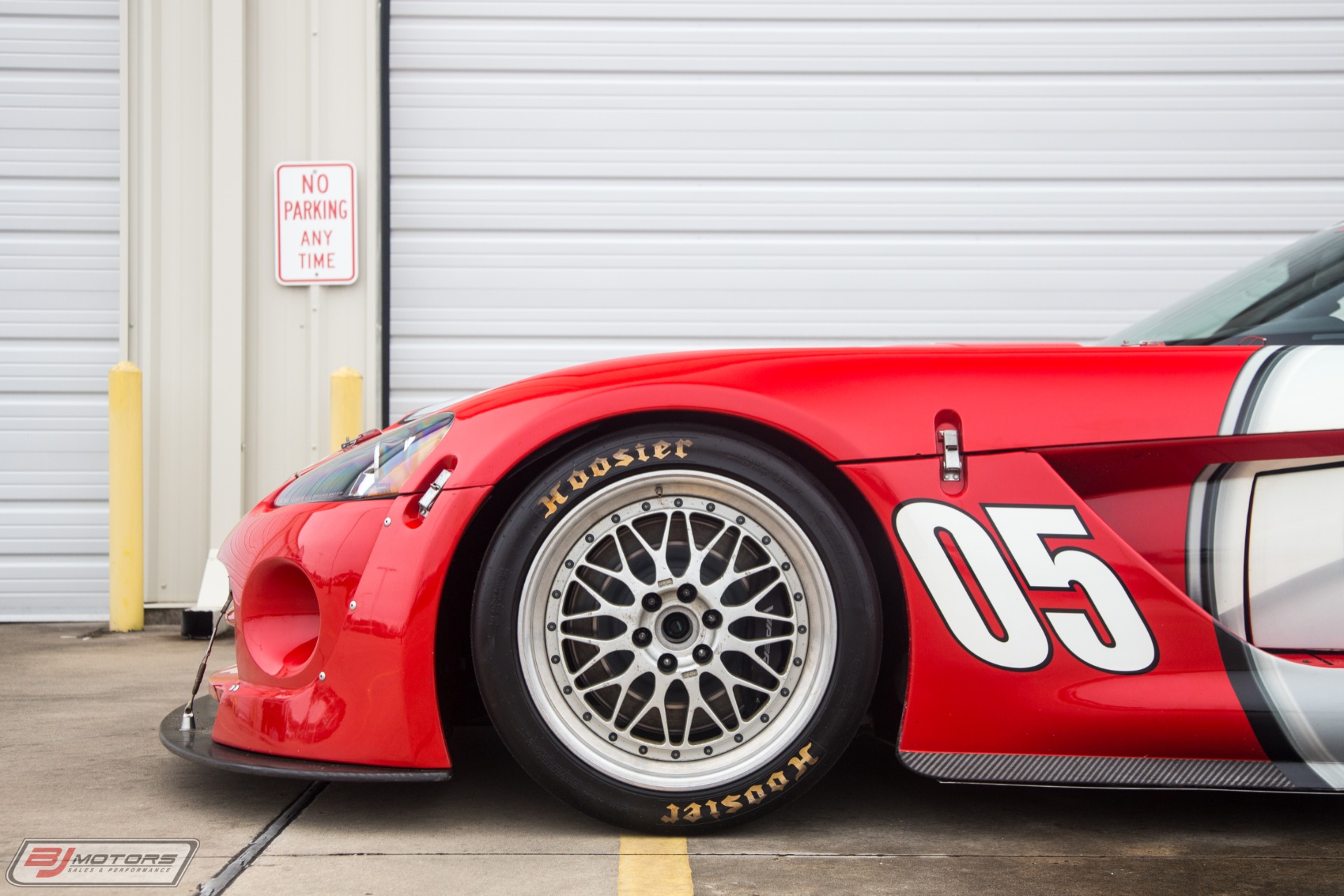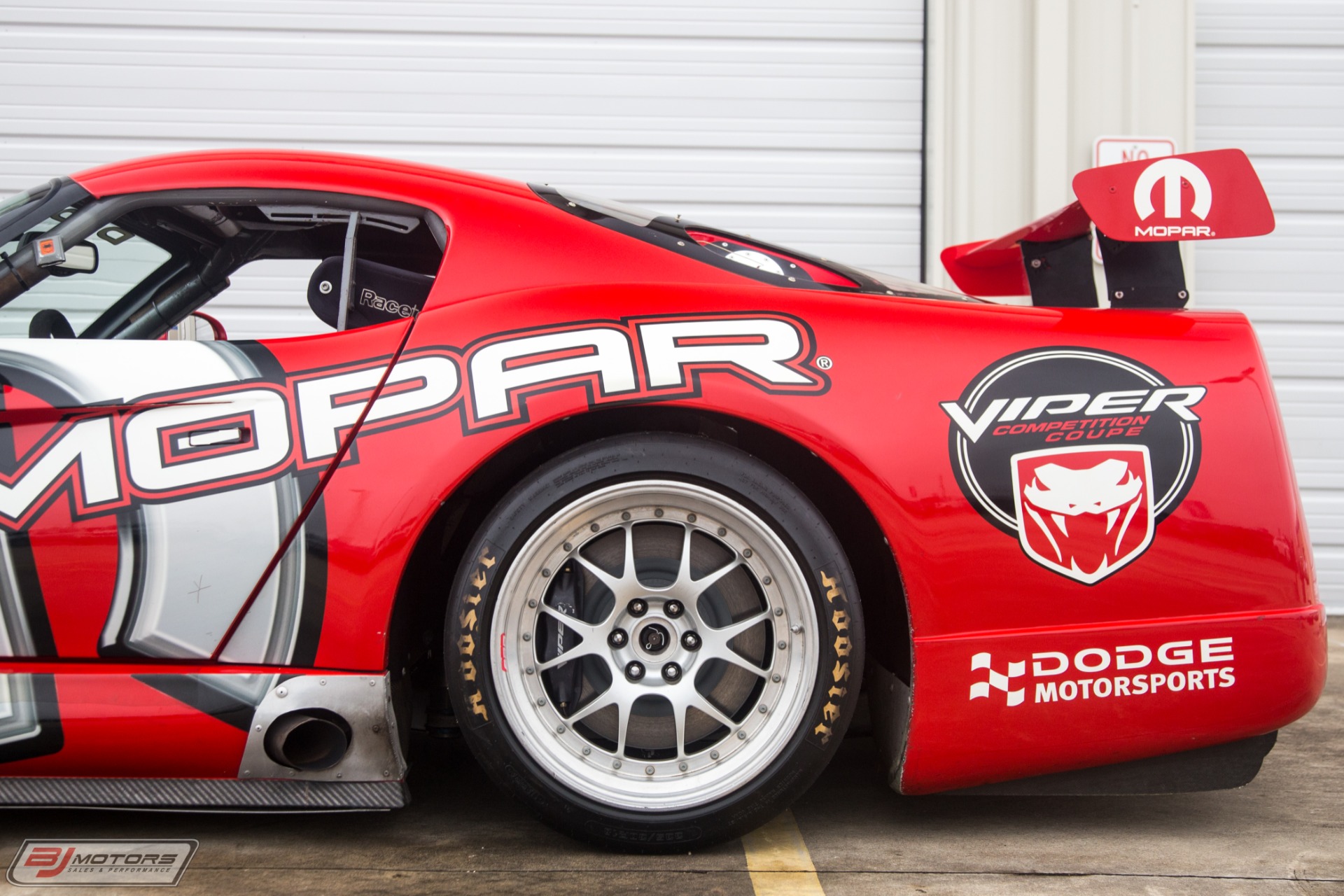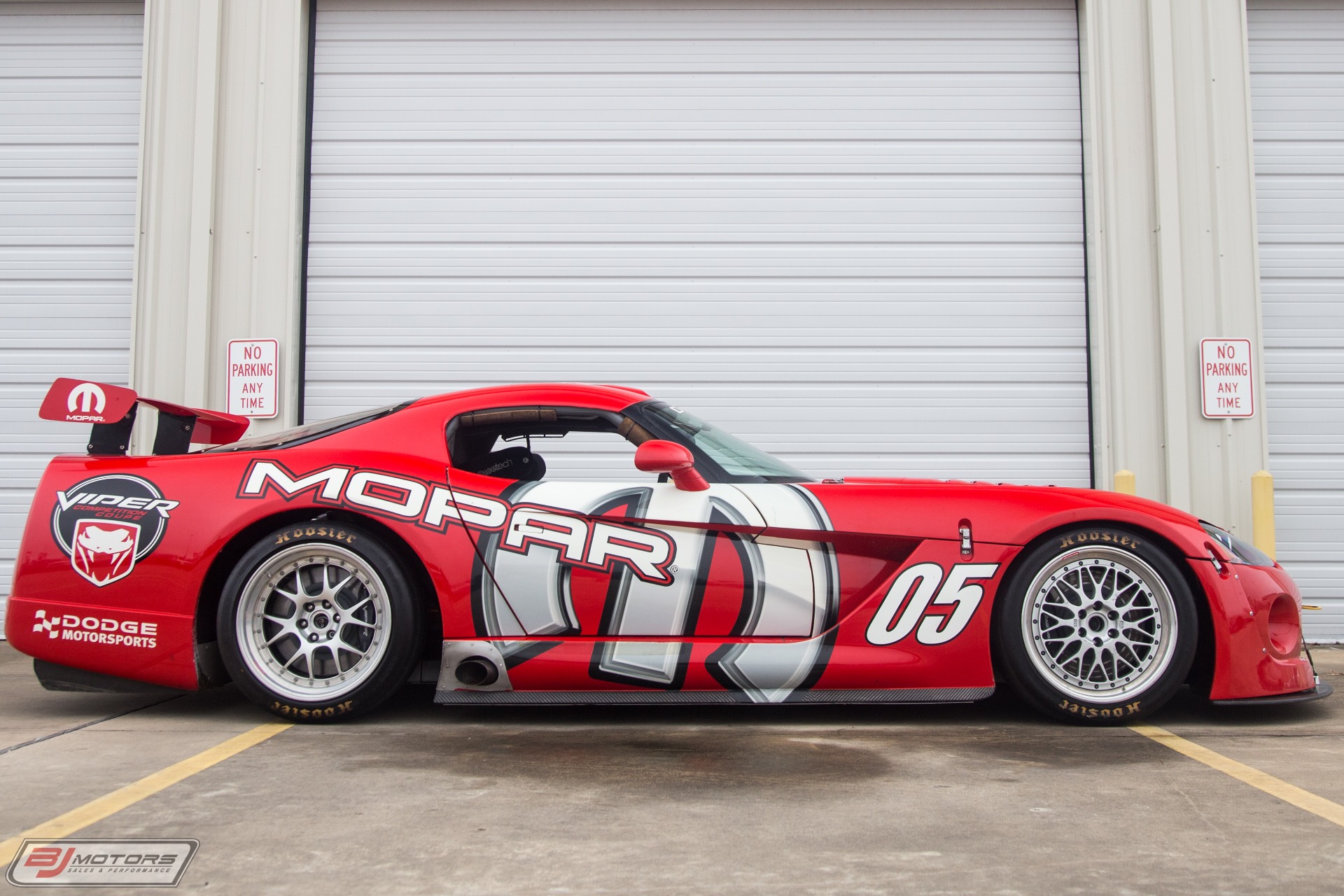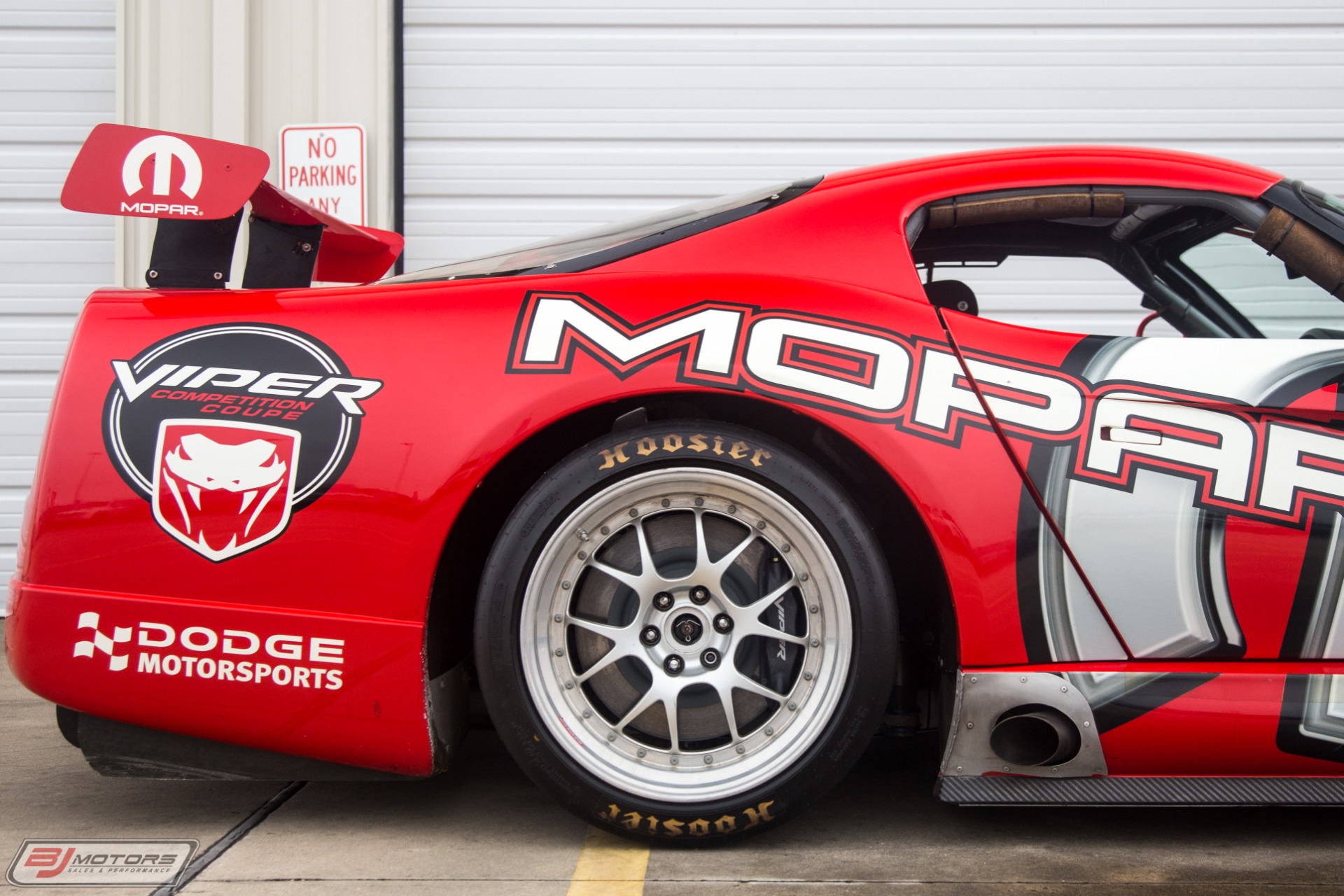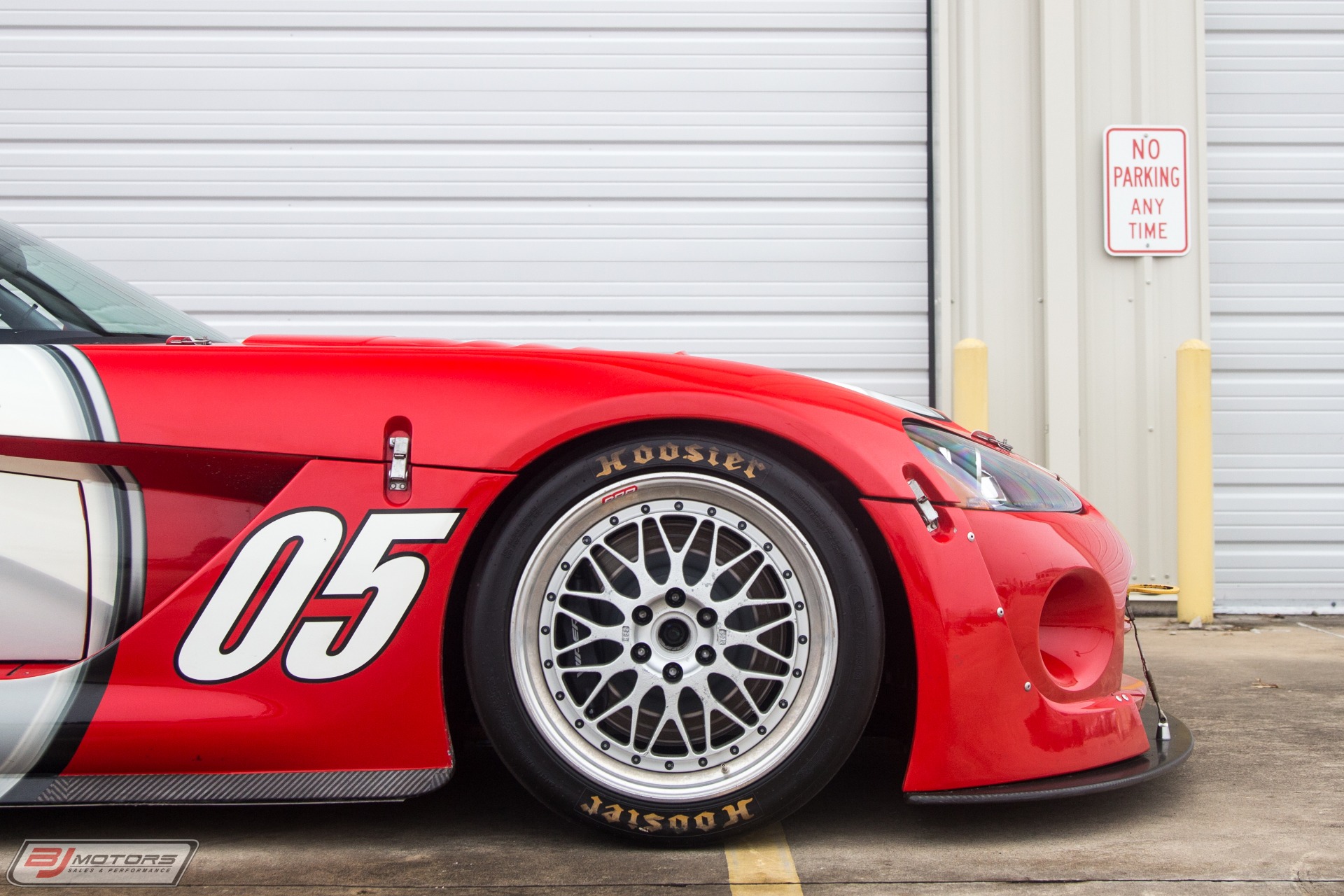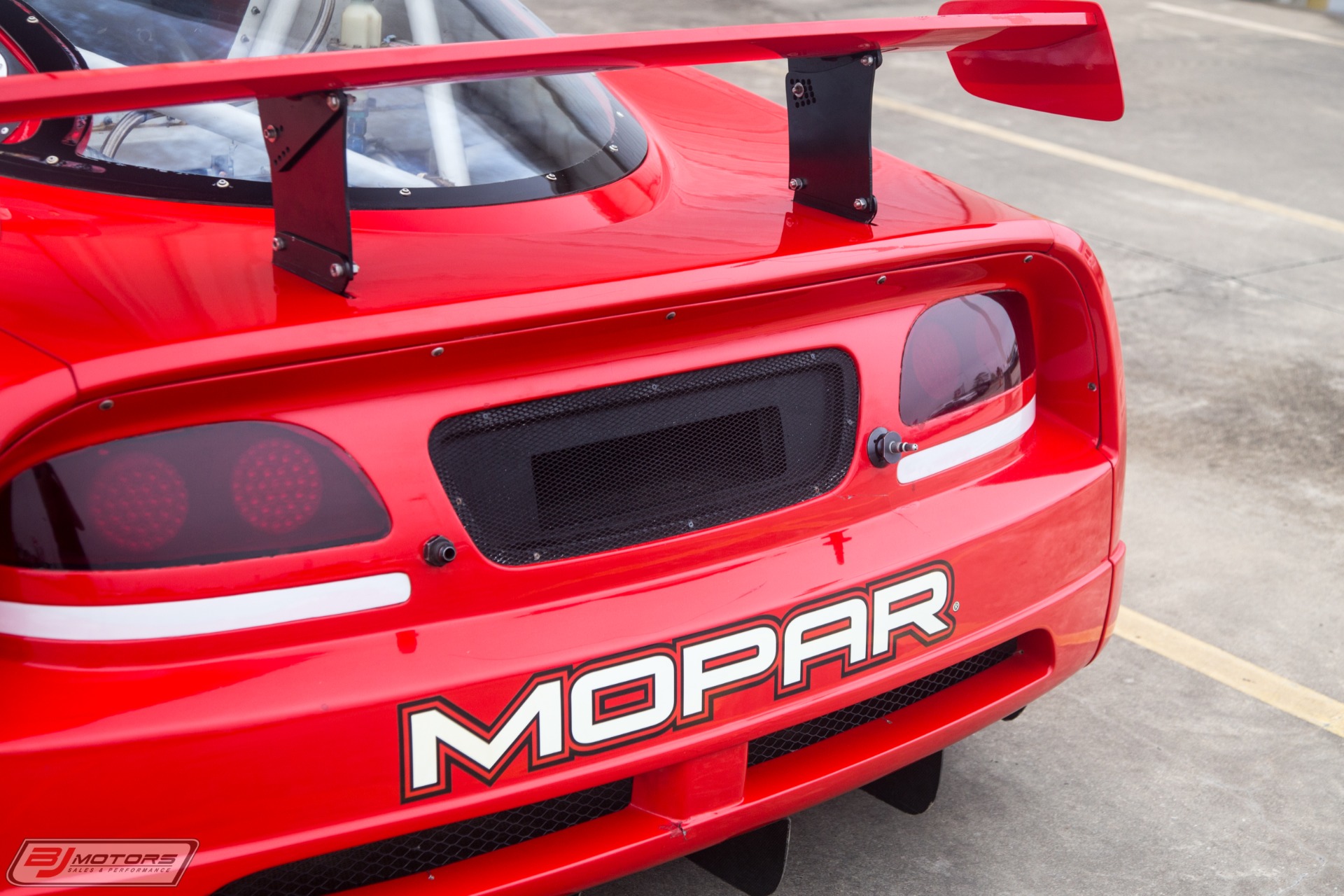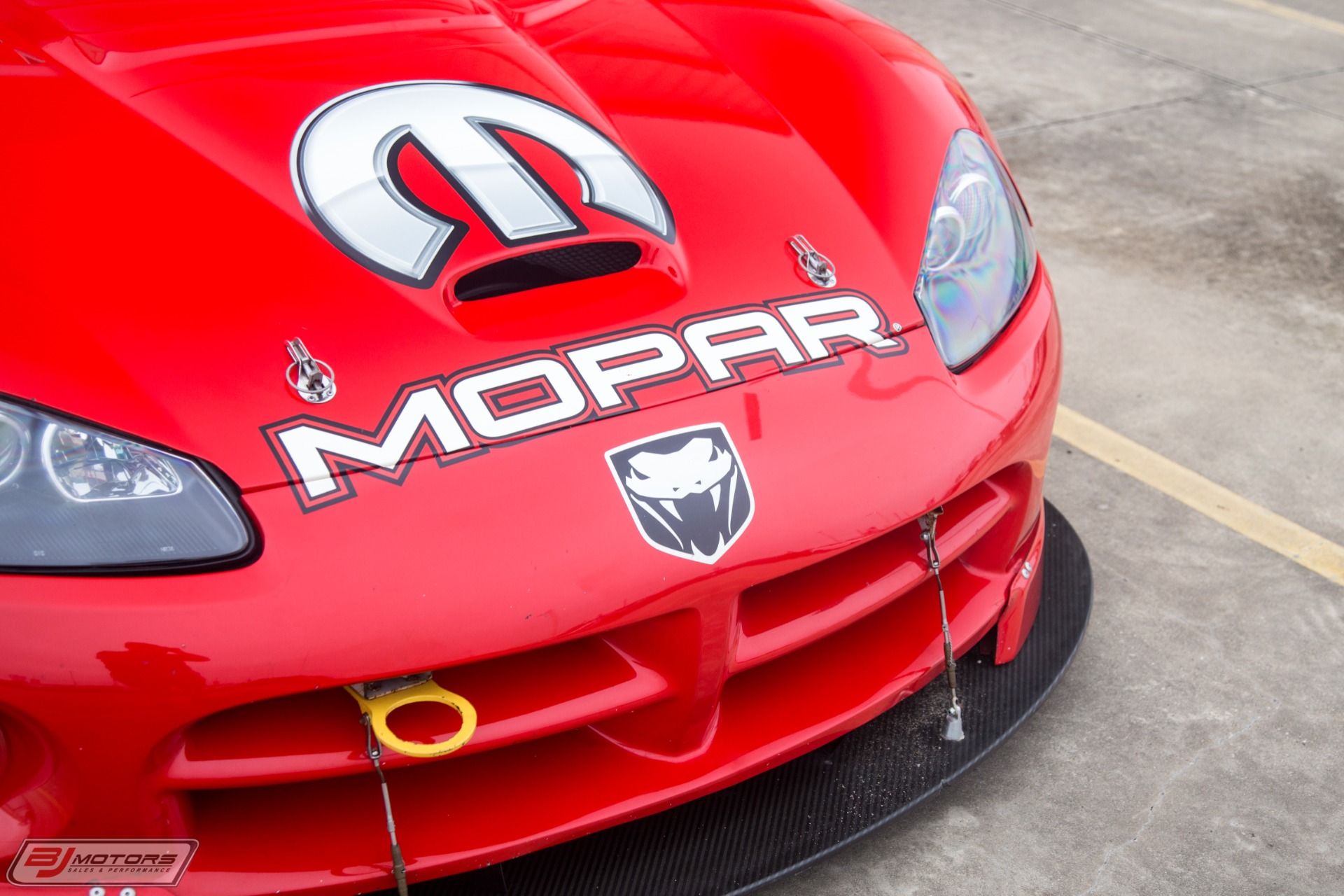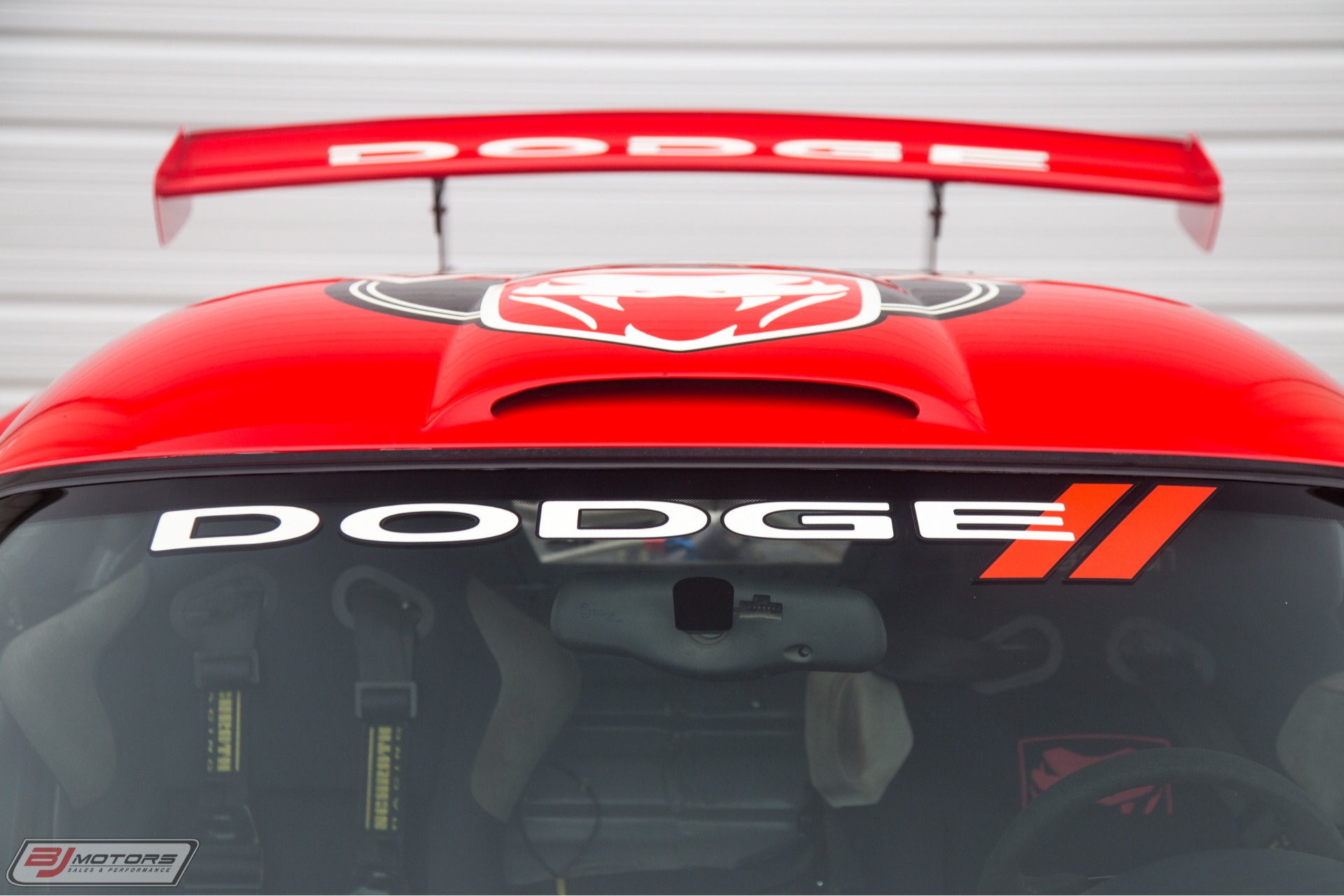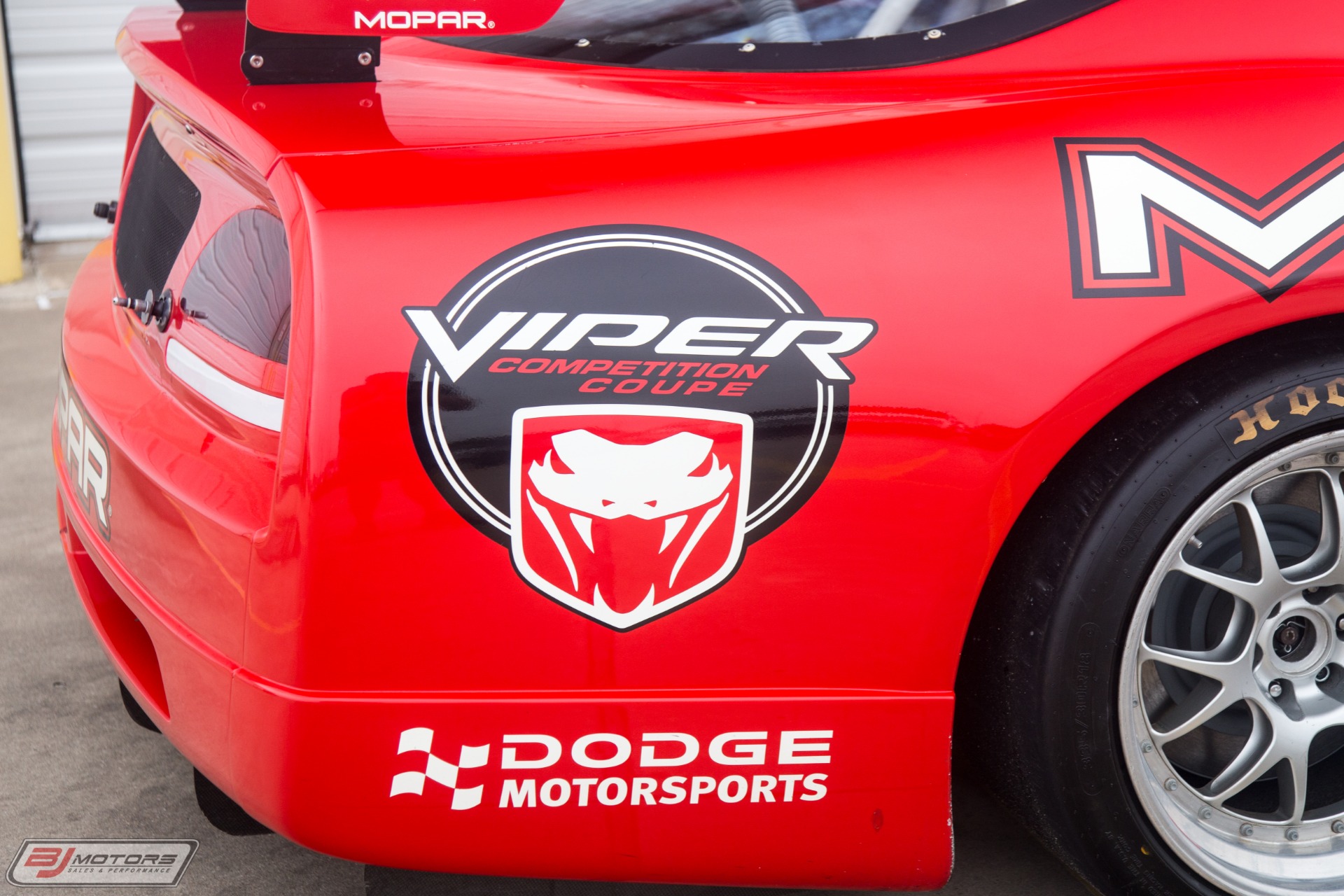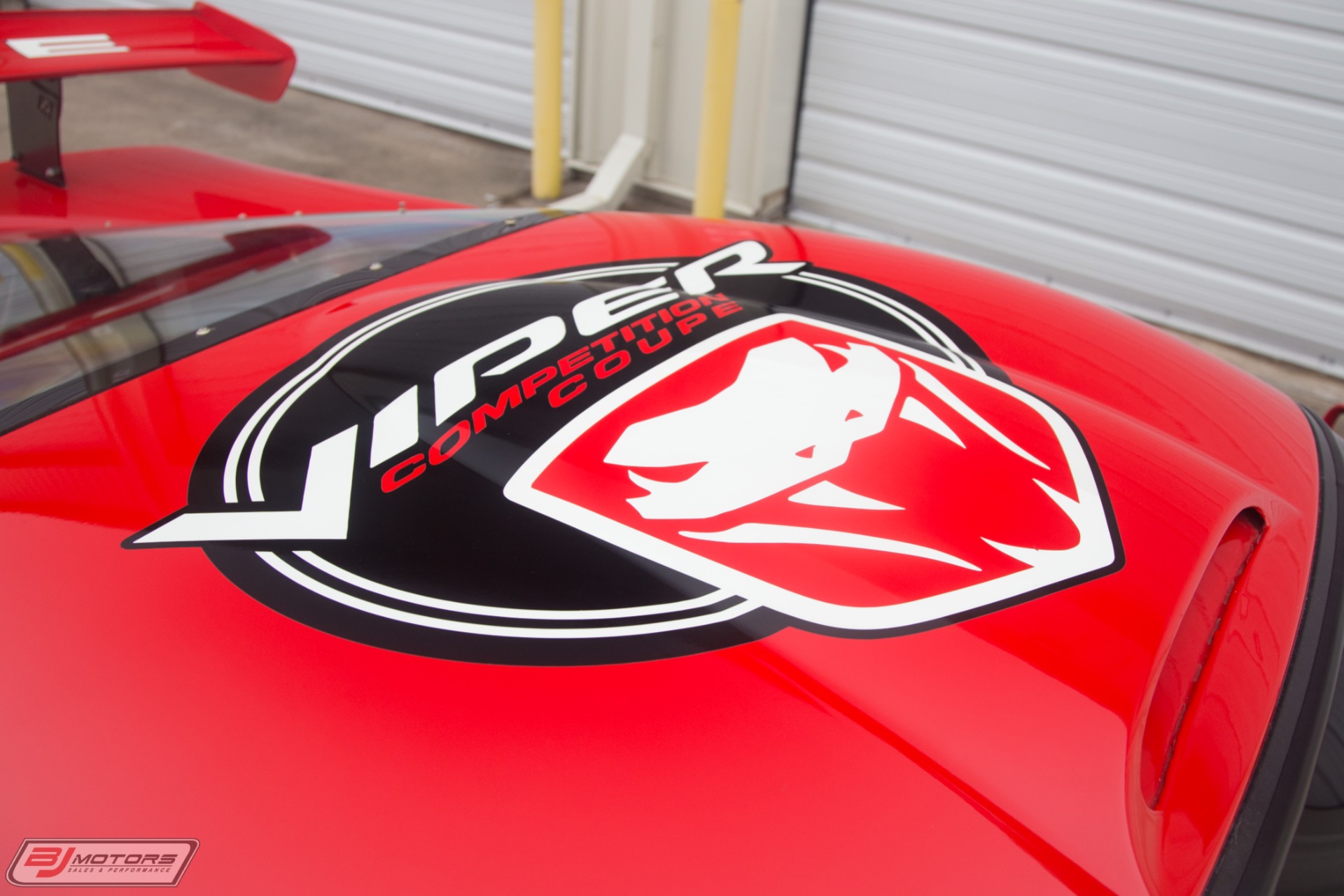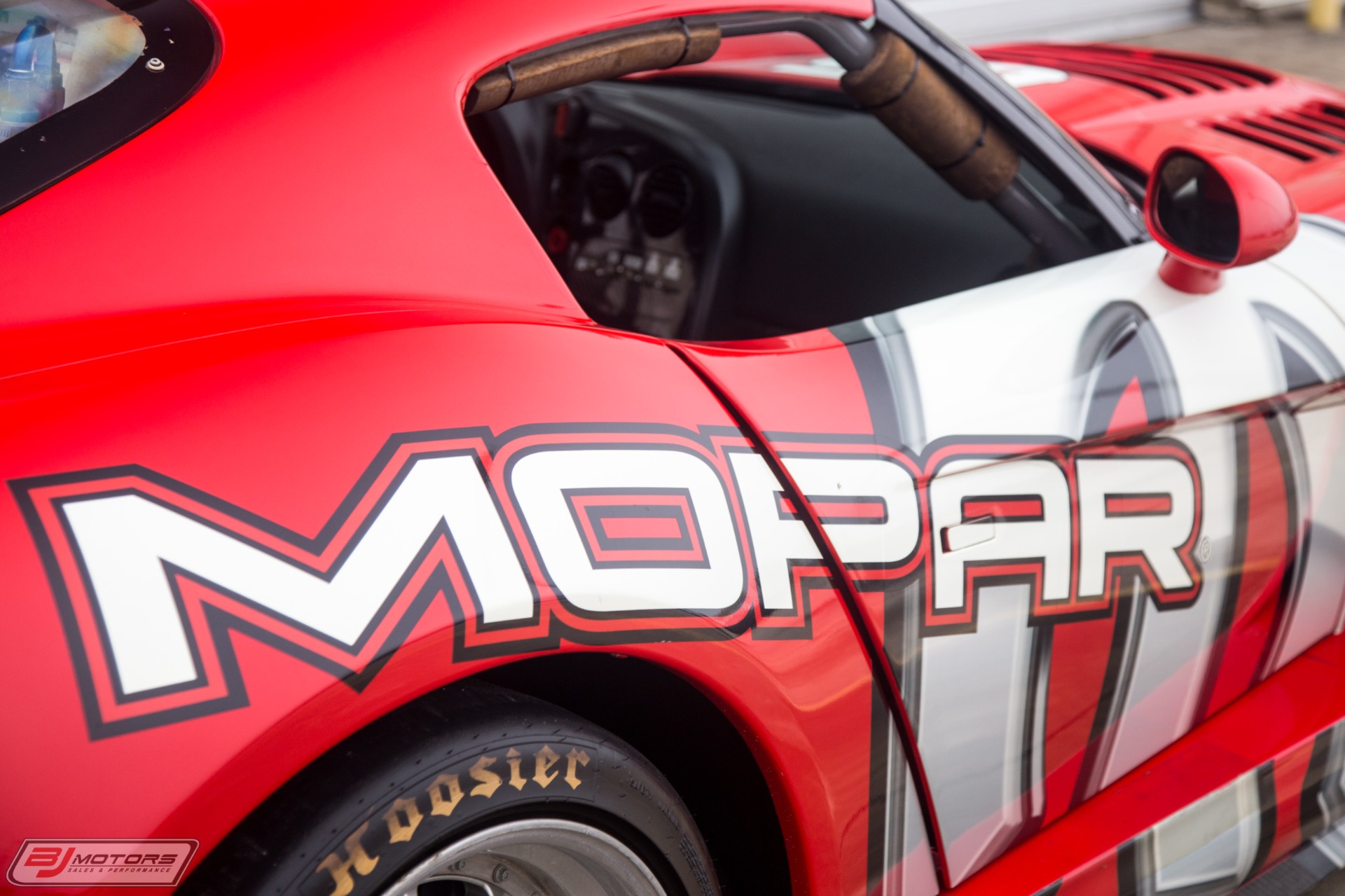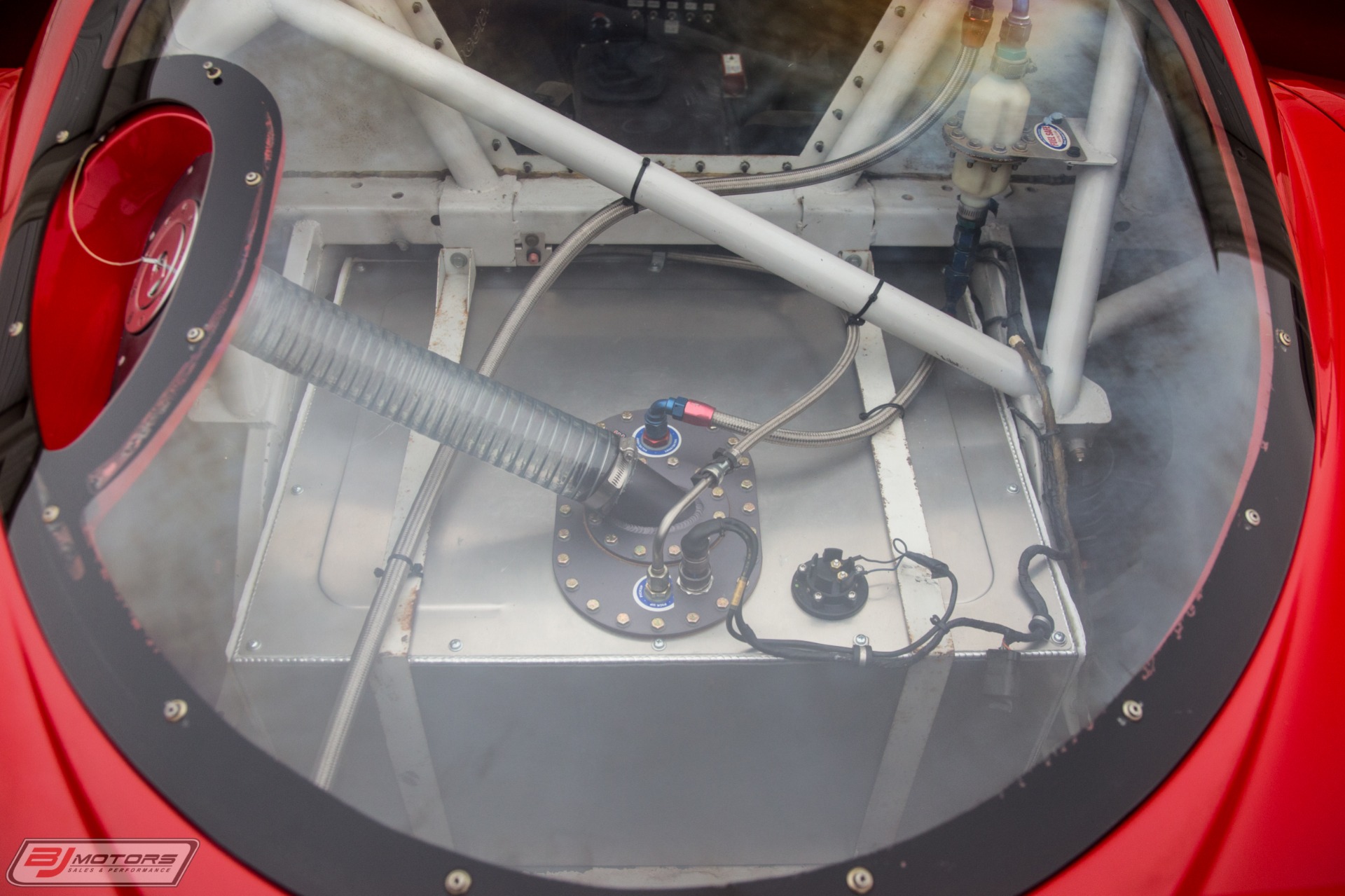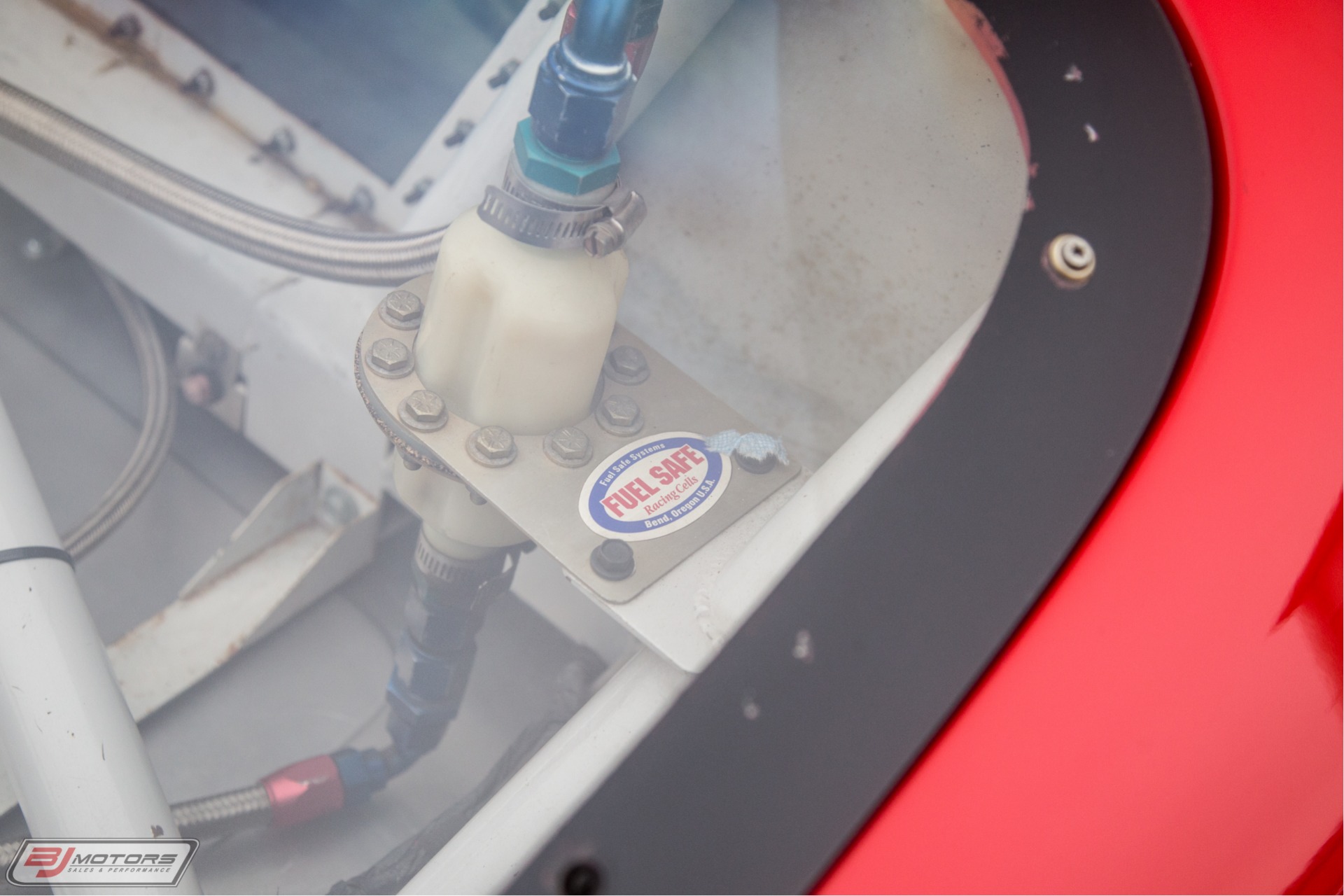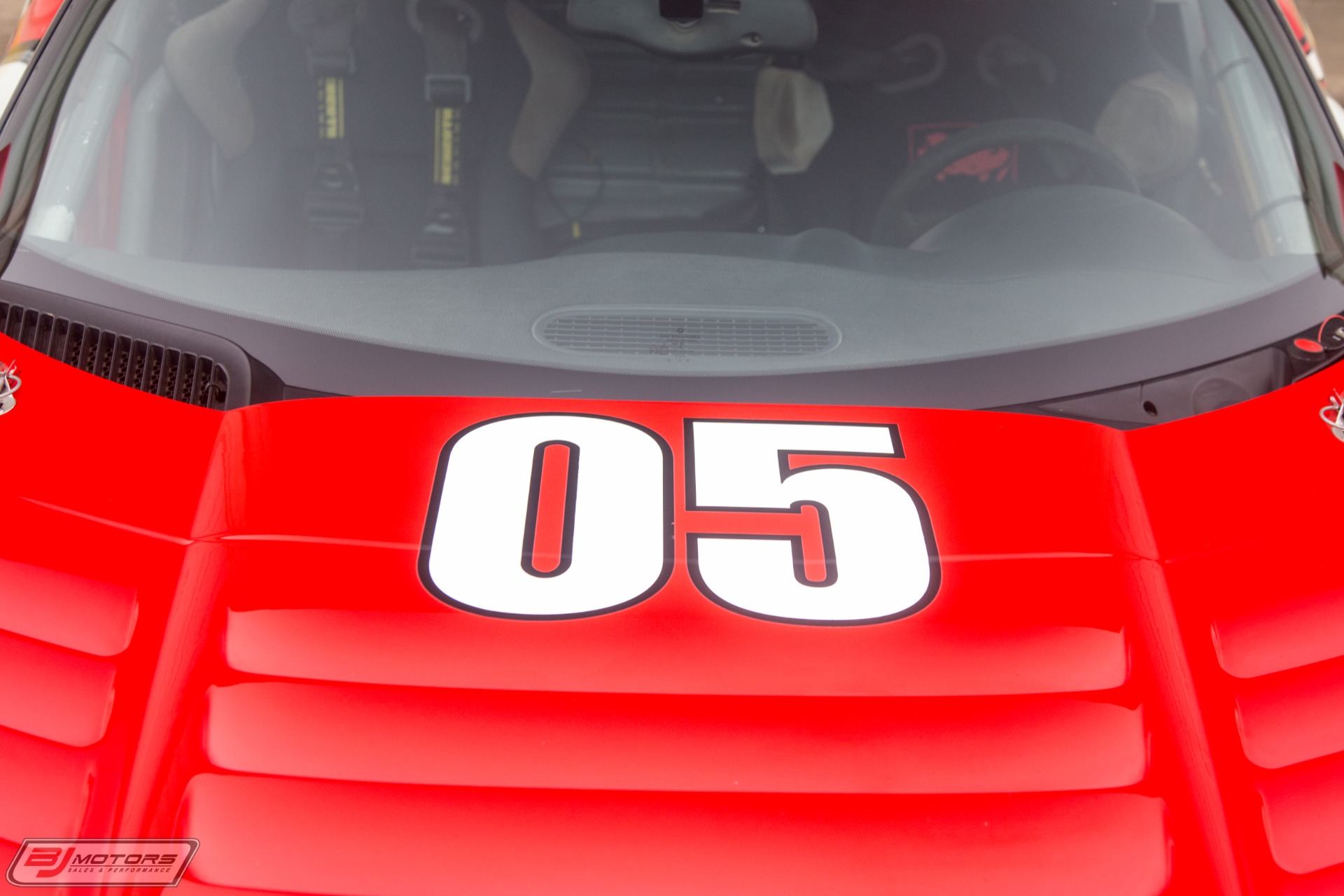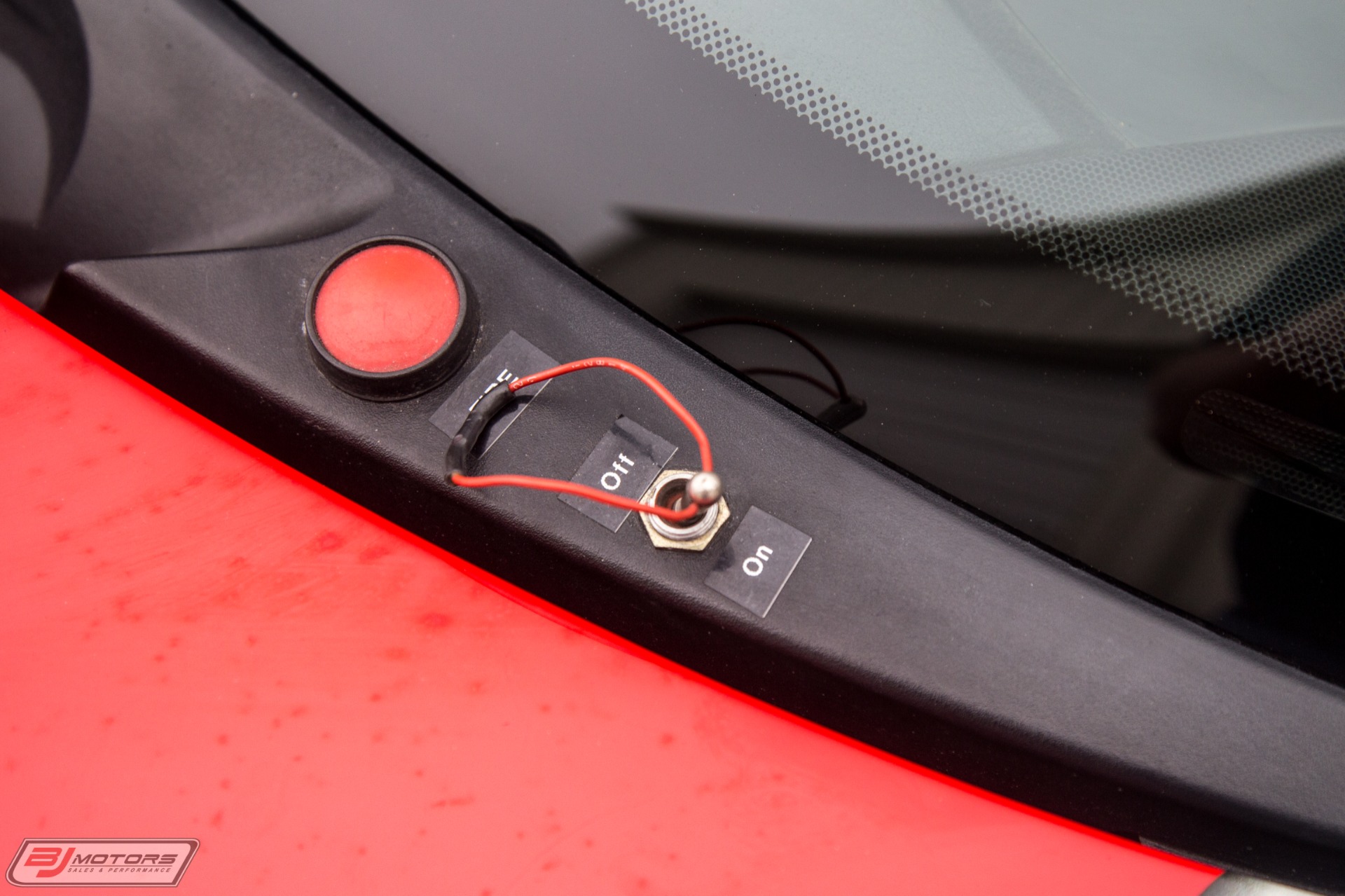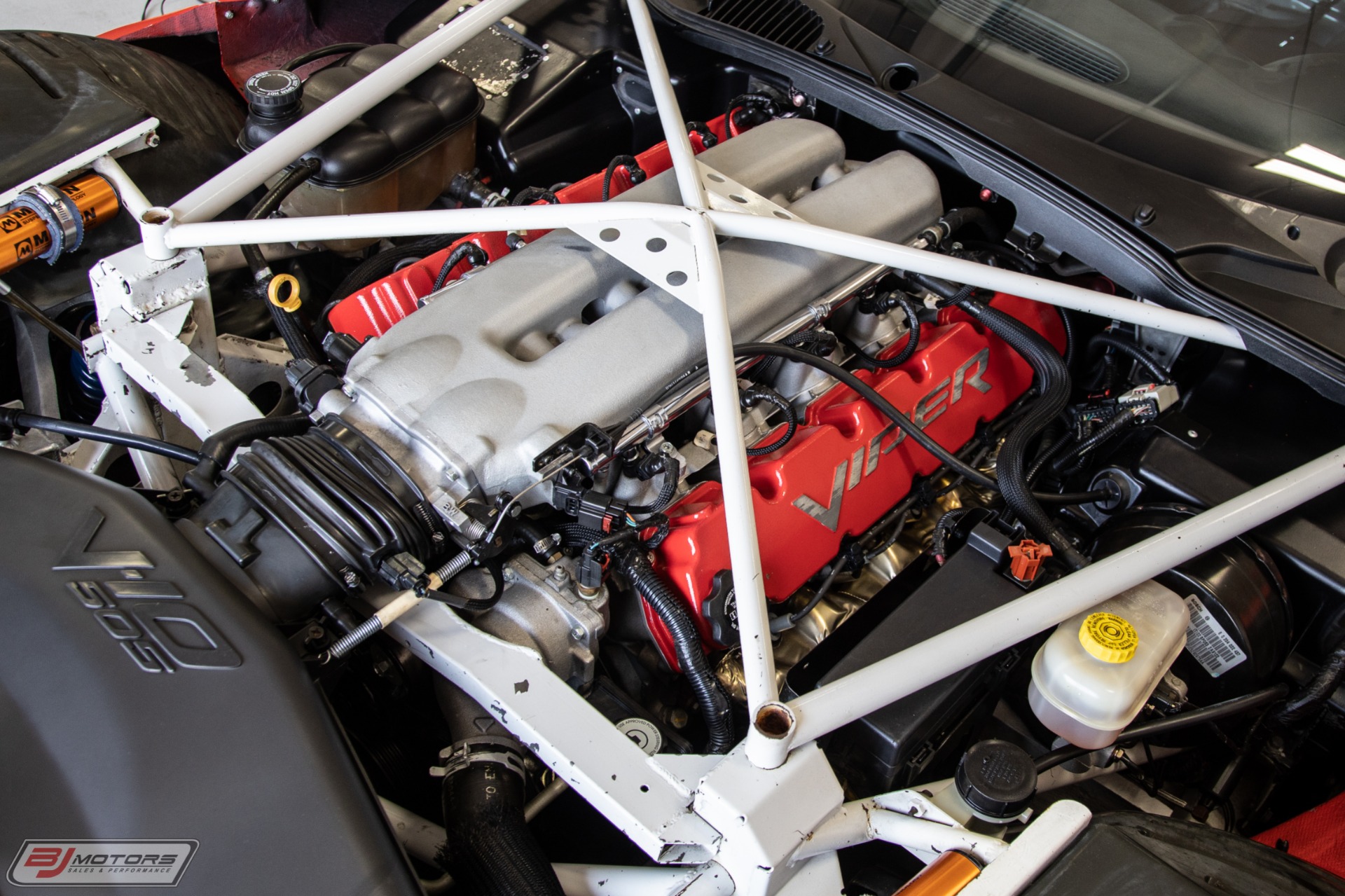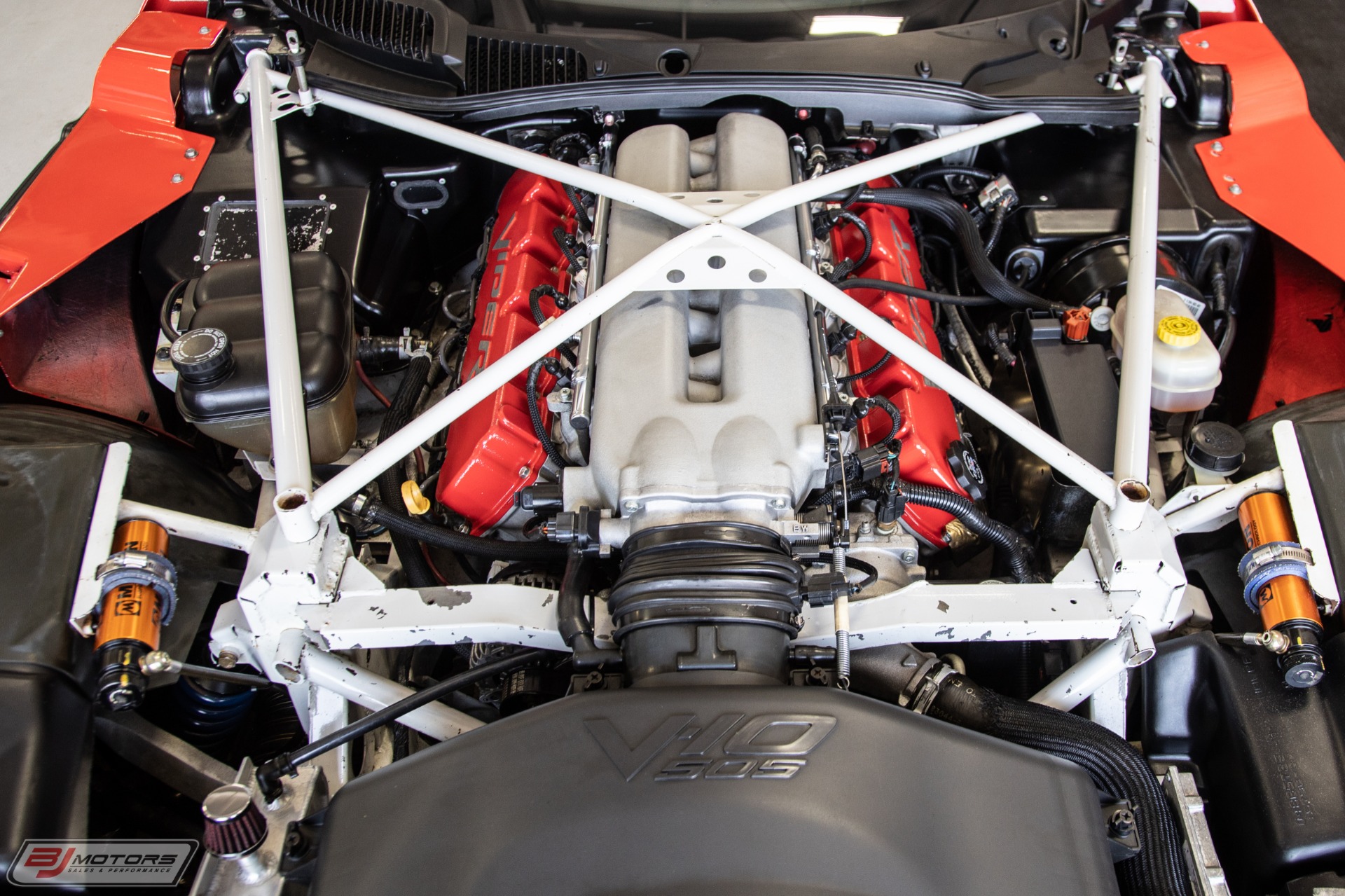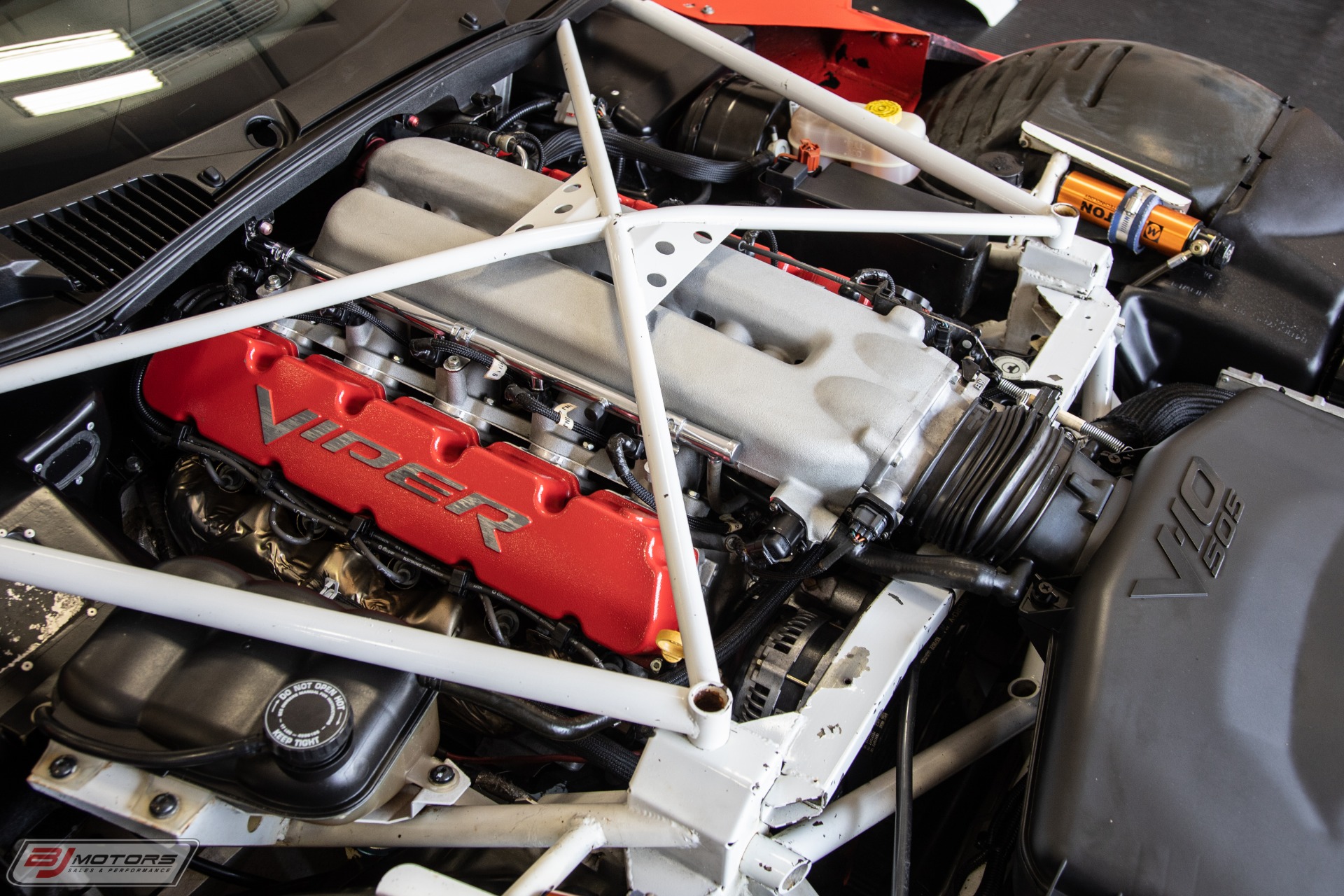 | | |
| --- | --- |
| Model | Viper |
| Trim | Competition Coupe |
| Body | Race Car |
| Exterior Color | Race |
| Interior Color | Red |
| Engine | 8.3 |
| | |
| --- | --- |
| Trans | Manual |
| Fuel | Gas |
| Stock: | 00000004 |
| VIN: | 00000000000000004 |
OFFERED PRICE: $98,500
BJ Motors is excited to offer this 2002 Dodge Viper Compeition Coupe P4 Prototype. The P4 was the first Dodge Viper Competition Coupe that Chrysler/Dodge/SRT/PVO used for testing ahead of the Comp Coupe's release in 2003. This particular Comp Coupe was used for every type of testing, including wind tunnel analysis. For the very first time, and out of a very unique and limited collection, it is being offered to the general public. This car was being tested by Chrysler while our store owner, Bernie Katz, began racing in the Viper Days racing series. It was one of the first race cars from the factory that was built by Roush and was eventually sold by Viper Race Headquarters. The car has been widely photographed throughout its life, including features in many prominent automotive and other media outlets like the ones below:

https://www.caranddriver.com/news/dodge-viper-competition-coupe-road-test-review
http://www.new-cars.com/news/030307-dodge-viper-competition-coupe.html

In a repeat of history, Dodge has delivered the next chapter in the Dodge Viper racing legacy; the new Viper Competition Coupe. "We knew when we introduced the Dodge Viper GTS-R race car that it was ambitious, yet extremely logical," said John Fernandez, Director, Dodge Motorsports Operations. "We set out to develop a history and tradition for the ultimate American sports car - and the Dodge performance icon - that would cast a halo over every racing endeavor, and every car and truck we built."

"The Dodge Viper has exceeded our highest goals for what an American sports car should be. And now, as loyal Dodge owners receive their versions of the third chapter in the car's history - the 2003 Dodge Viper SRT-10. We can't lose sight of the heritage that Viper has built. And with that, we've developed a new generation of the Dodge Viper racing car - the Viper Competition Coupe."

With a coupe-shaped carbon/Kevlar body based largely on the Dodge Viper GTS/R concept car shown at the 2000 North American International Auto Show, and a track-ready chassis based on the new 2003 Dodge Viper SRT-10 convertible, the Viper Competition Coupe should emerge as a serious competitor from the first lap. Every effort has been made to produce an affordable yet competitive GT-class race car, and Dodge executives expect high demand from its competition-oriented Dodge Viper owner base.

"The idea for a next-generation racing version came from the Viper owner body," Fernandez said. "A large portion of owners enjoy racing their cars in organized competition. At the same time, Daimler Chrysler received inquiries from major motorsports-sanctioning bodies looking for Dodge Viper Participation. With that input, we knew there was a real demand for a factory race car. And based on our customer's reactions, we were right on." Dodge expects to build about 60 cars in the first year, but have the ability to expand production as demand grows. Plans include technical support for competitors at all major events.

The Viper Competition Coupe makes extensive use of production pieces to keep the estimated retail price slightly more than $100,000. With 520 horsepower and 540lb lb-ft of torque on tap, the Viper Competition Coupe will deliver to racers an extremely high level of performance for the price. A full complement of racing enhancements, including a cage, window net, fire-suppression system, six-point restraints, racing slicks, differential cooler, and ducted brakes, ensures that the Dodge Viper Competition Coupe is track-ready as delivered. The Viper Competition Coupe cannot be titled for highway use.

The Viper Competition Coupe's sleek concept car shape retains the 2003 Viper SRT-10 convertibles windshield, and as a full result, affords the driver two inches of additional headroom as compared to the GTS/R concept car.

Among those events in which the Dodge Viper Competition Coupe is eligible to compete are:

Skip Thomas Viper Racing League - The Viper Competition Coupe will have its own class and be the primary wheel-to-wheel event at the Viper Days weekends

Grand American Cup - The Viper Competition Coupe will be eligible to compete (when homologated) in the Grand Sports Class with the Chevrolet Corvette and Porsche 911

Speedvision World Challenge - The Viper Competition Coupe will be eligible to compete (when homologated) in these American Le Mans Series support races

As stated, the car is not street legal and will be sold on a Bill of Sale only.

LEGAL DISCLOSURES: BJ Motors, LLC. has advertised and sold thousands of race/classic and newer contemporary cars. We strongly encourage any and all buyers who are unable to view the vehicle in-person to perform a Pre-Purchase Inspection (by an independent party of their choosing) prior to the purchase. Given the age of many of our vehicles, it is extremely difficult to adequately describe all aspects of each vehicles condition in the limited space available and we have learned that these Pre-Purchase Inspections are helpful.

BJ Motors has an extensive range of superb, low mile exotic and luxury automobiles. Financing is available and trade-in proposals are always welcome. If you like this vehicle and have questions, please feel free to contact us at any time. Our staff is available 24 hours a day, 7 days a week. You can also schedule an appointment to drop by our location in Tomball, Texas. BJ Motors is a licensed, Texas Dealer.