Back to Showroom
1974 Toyota Landcruiser FJ40
FJ40
Price: $99,995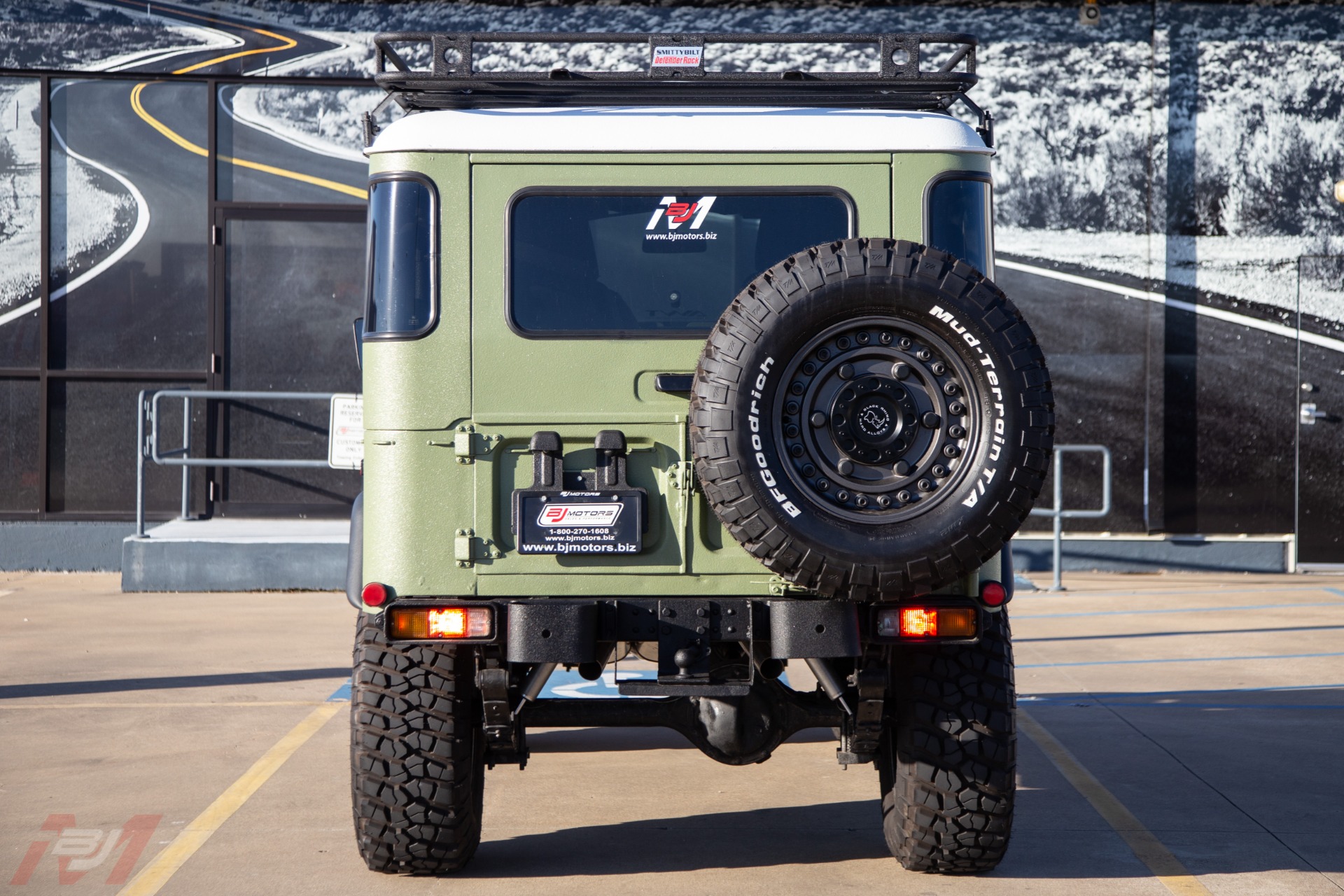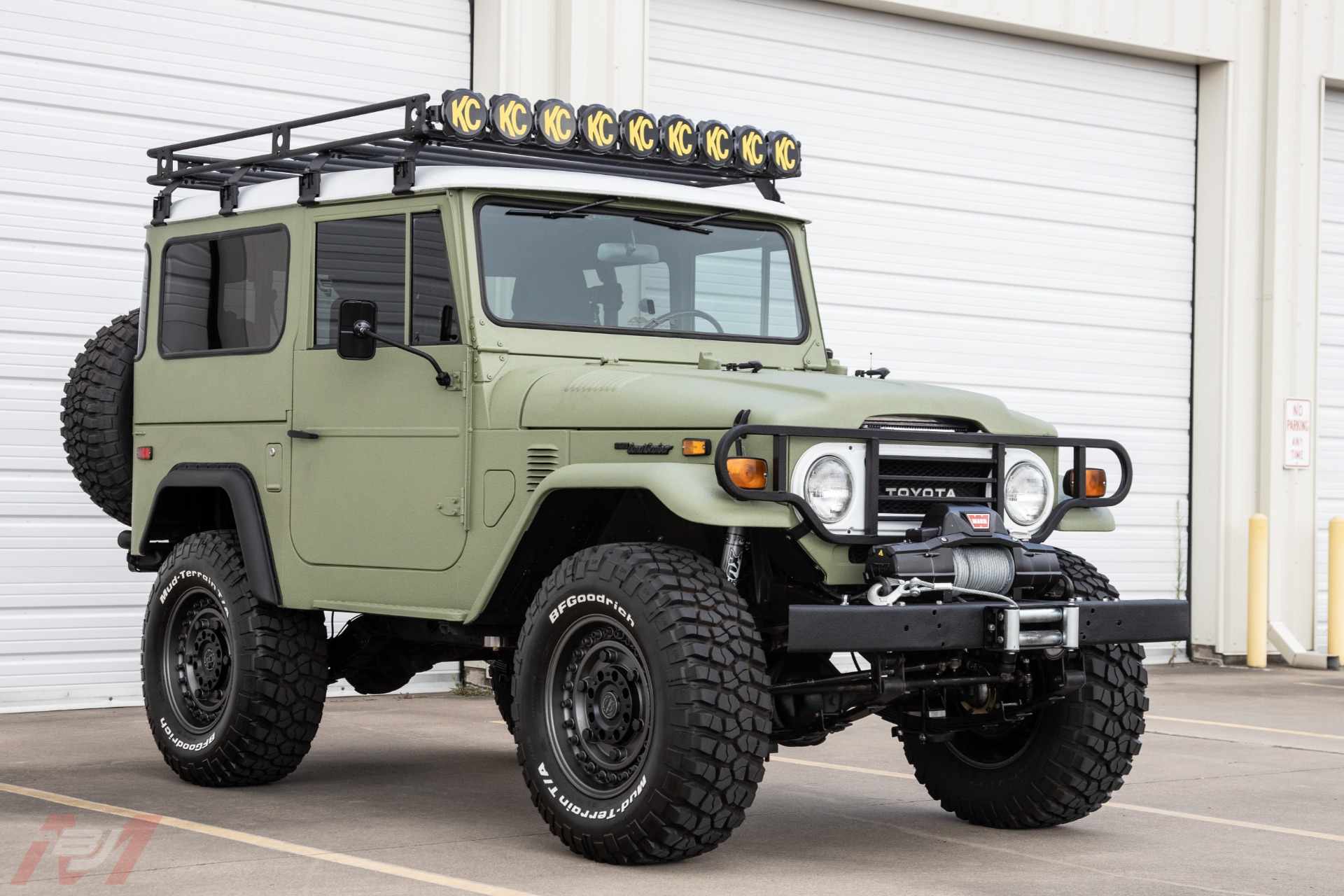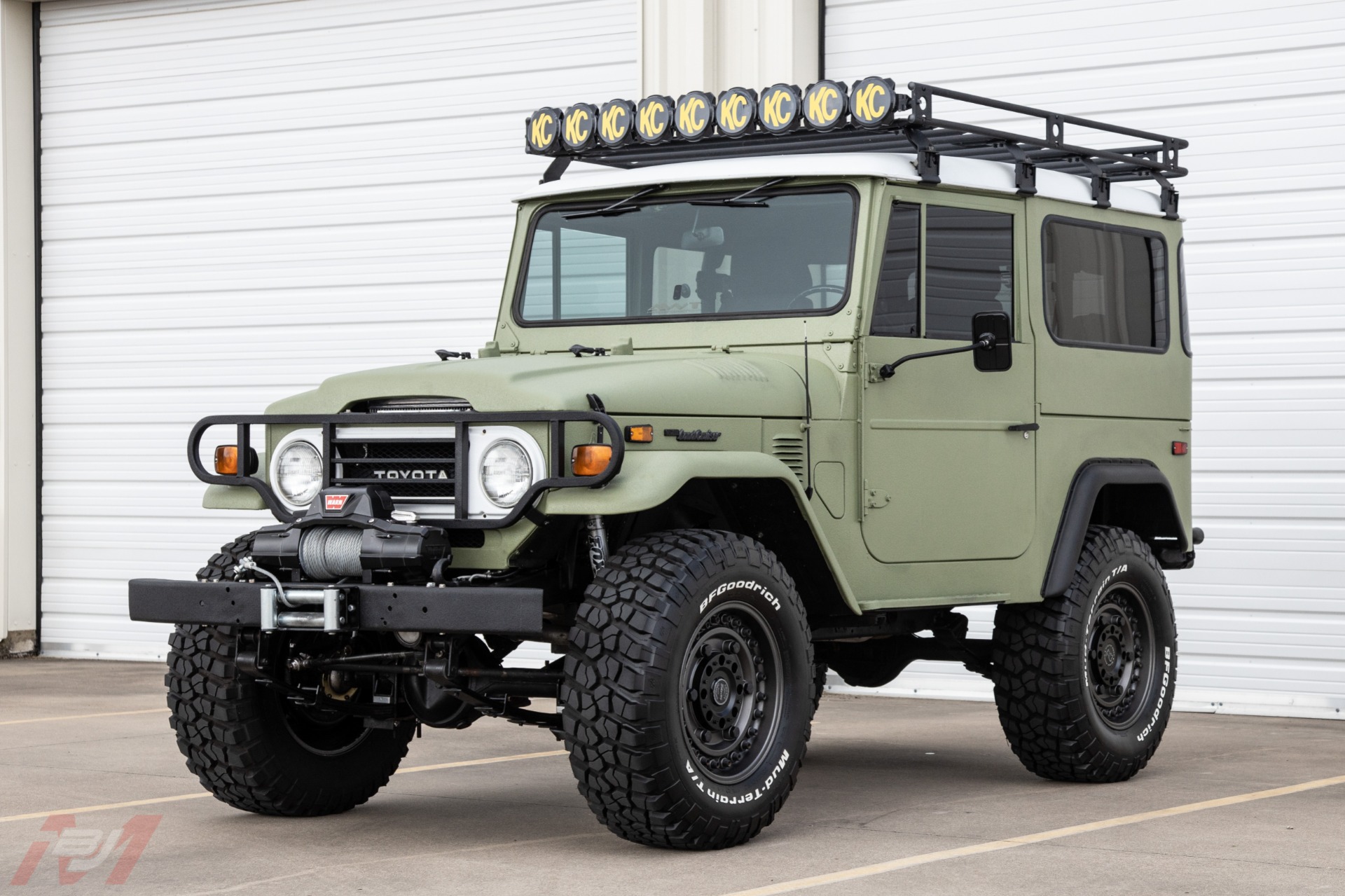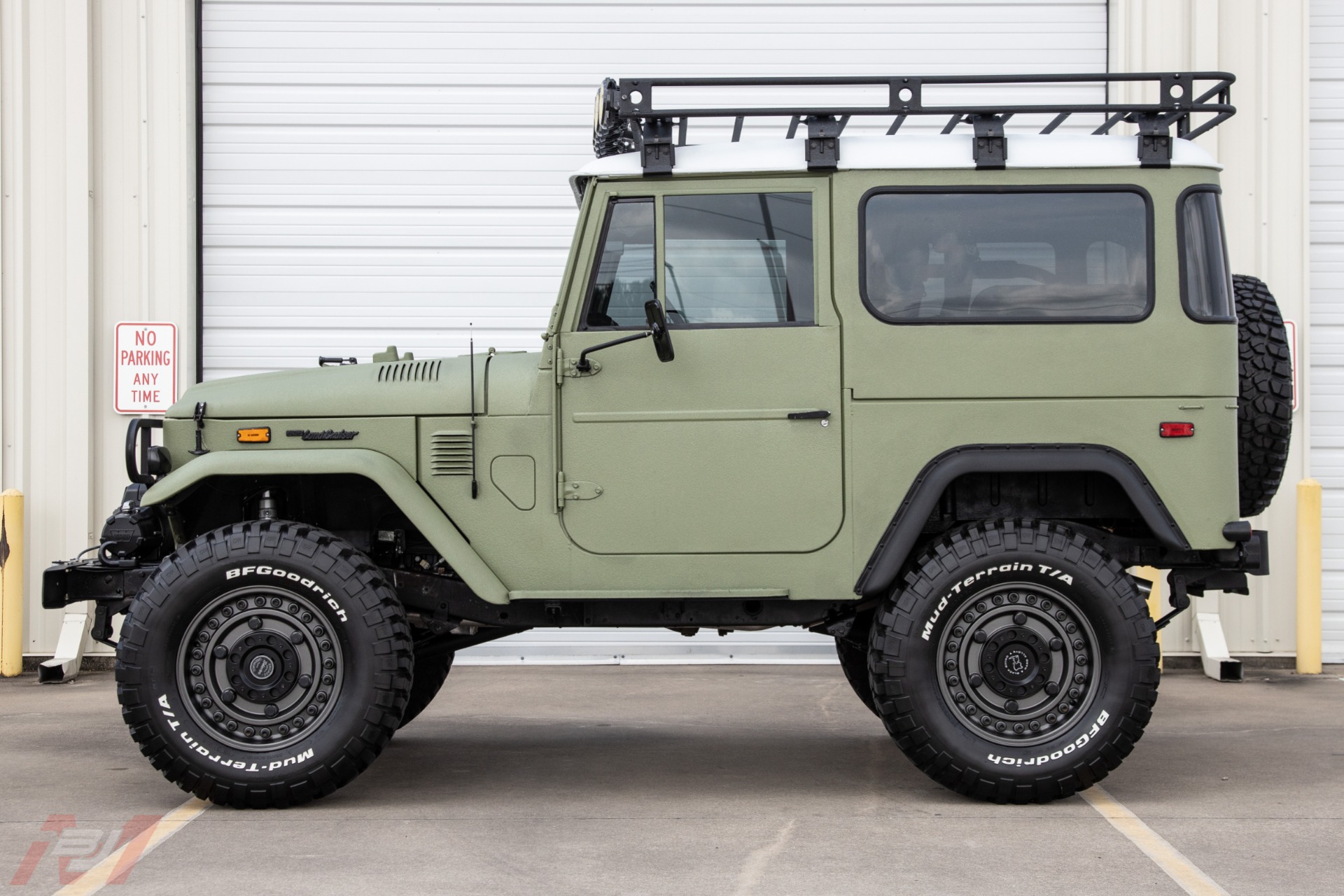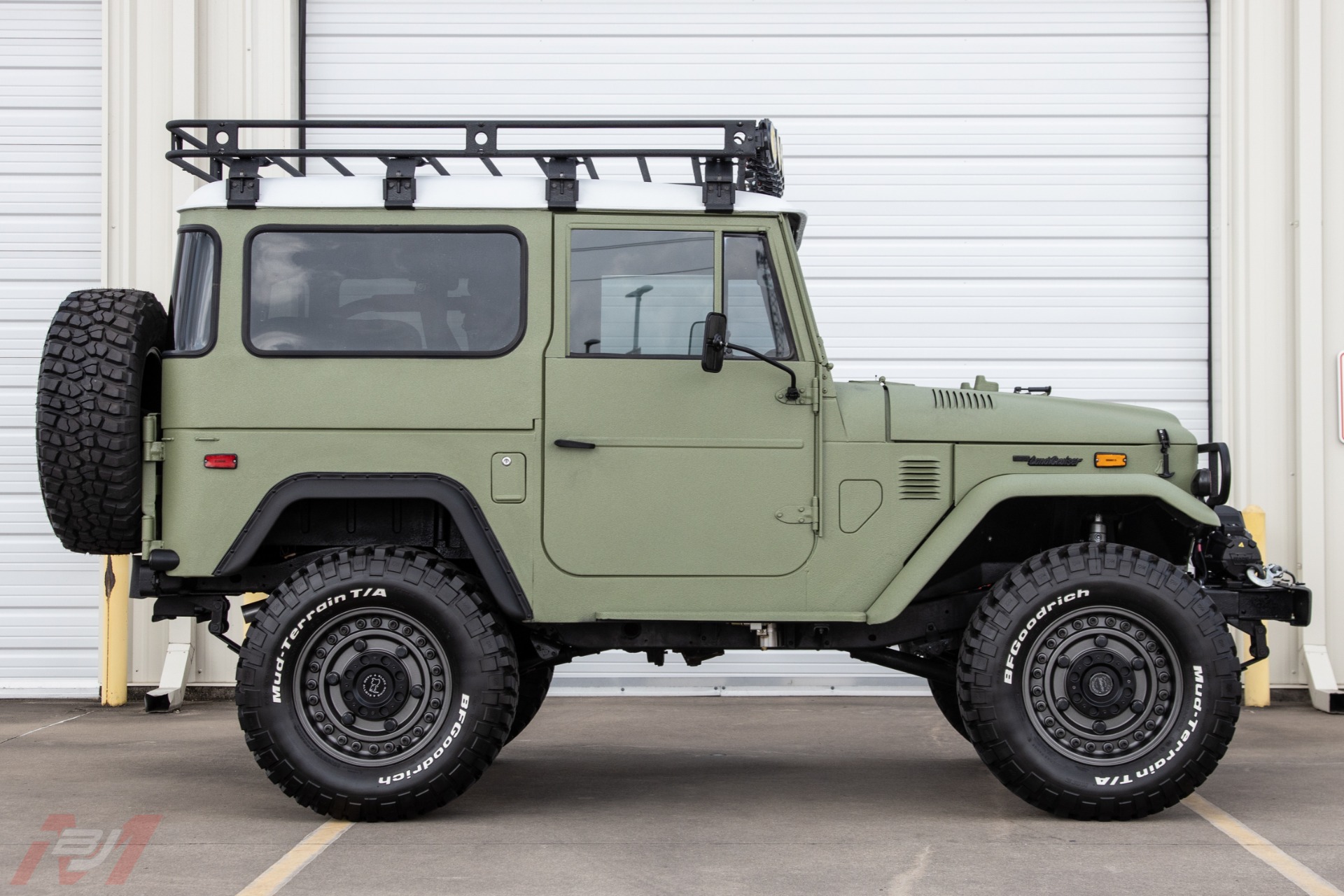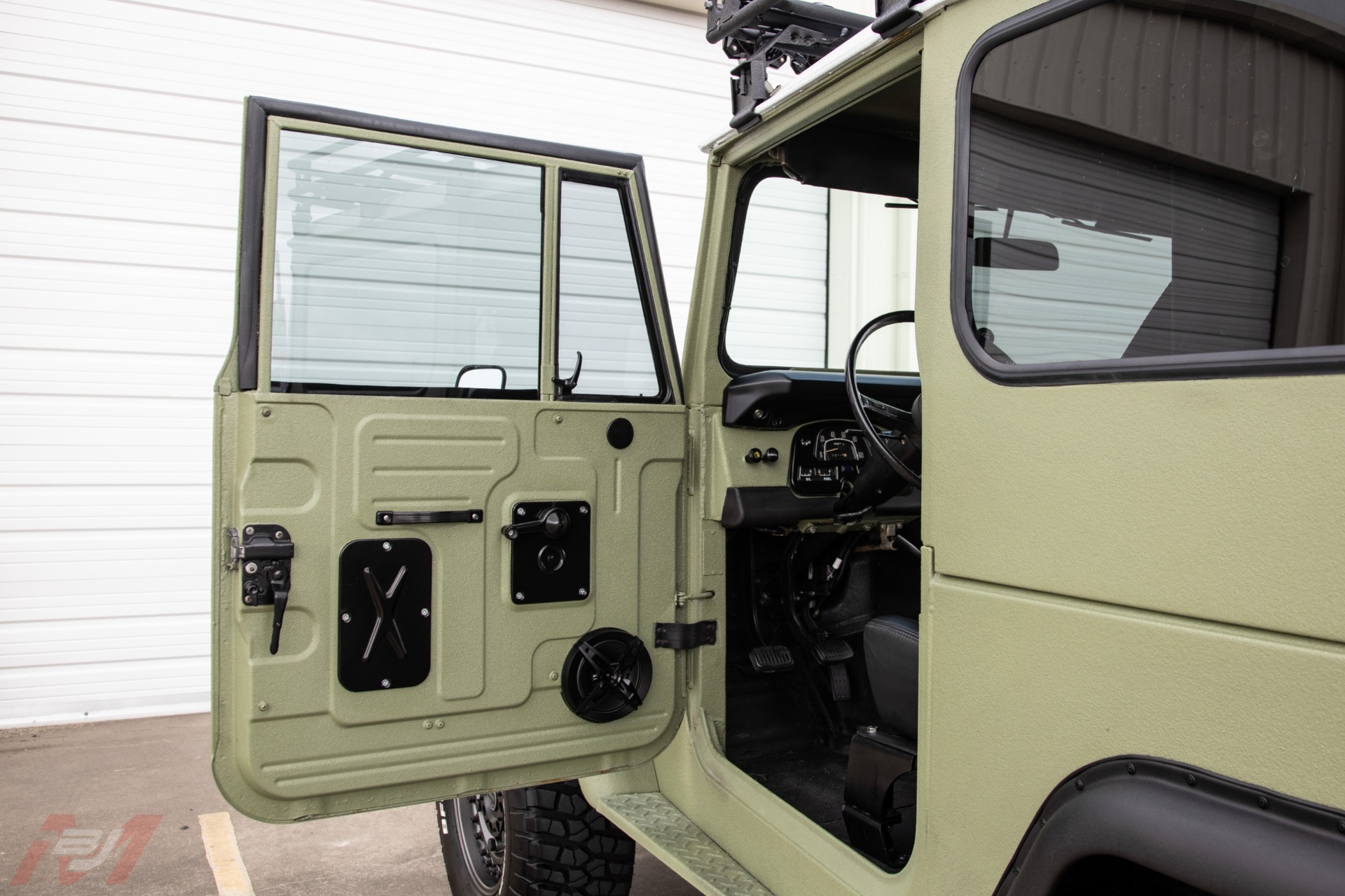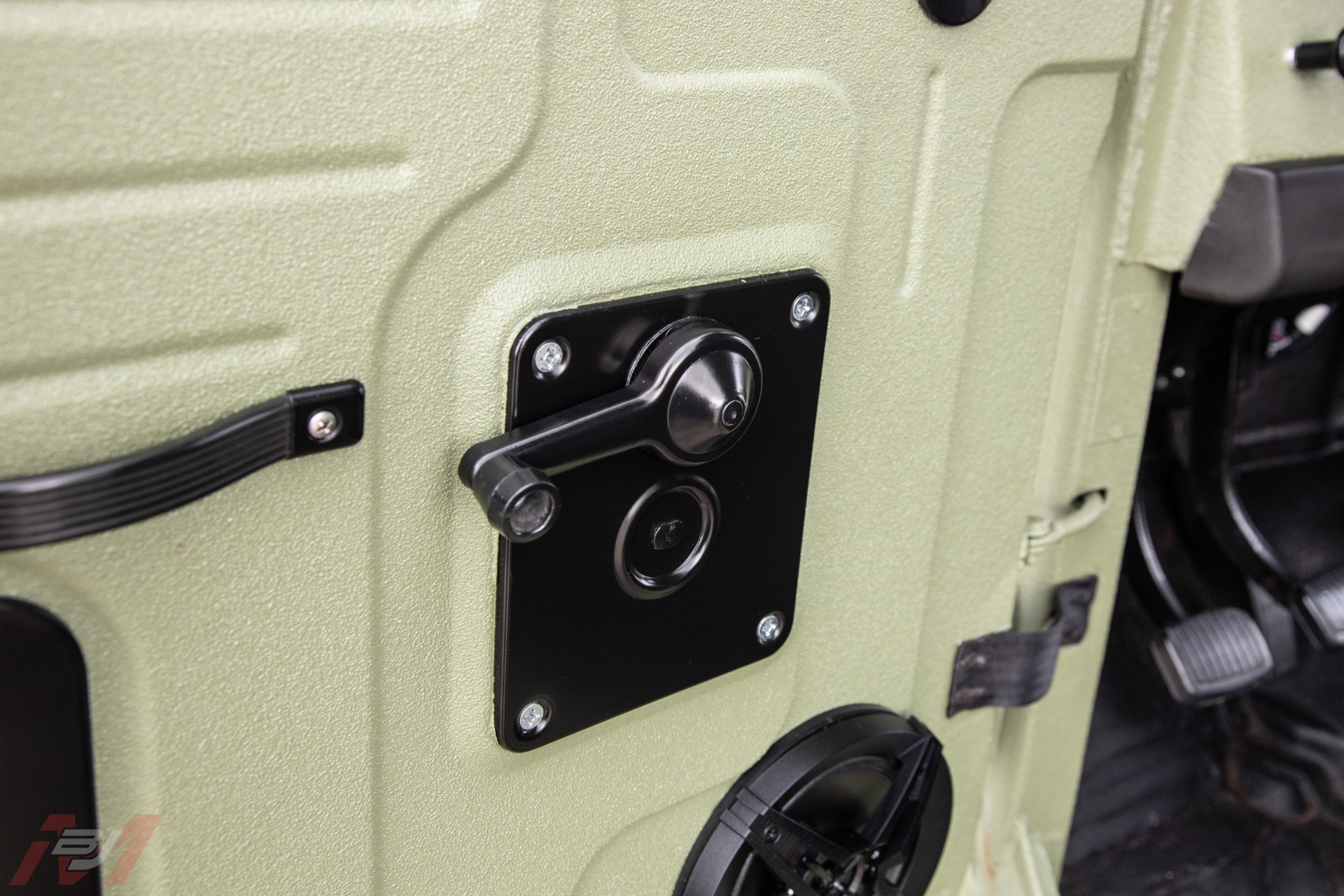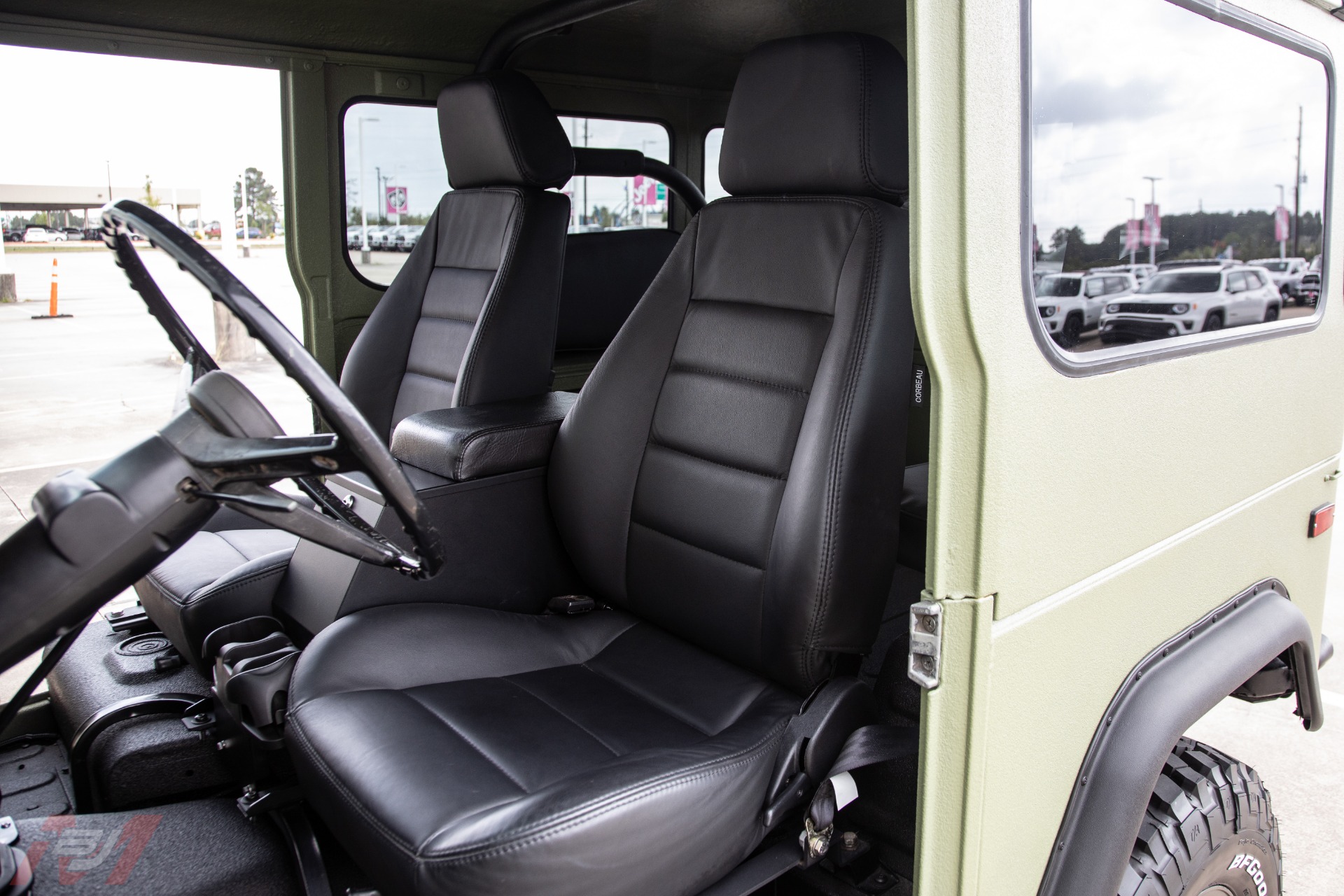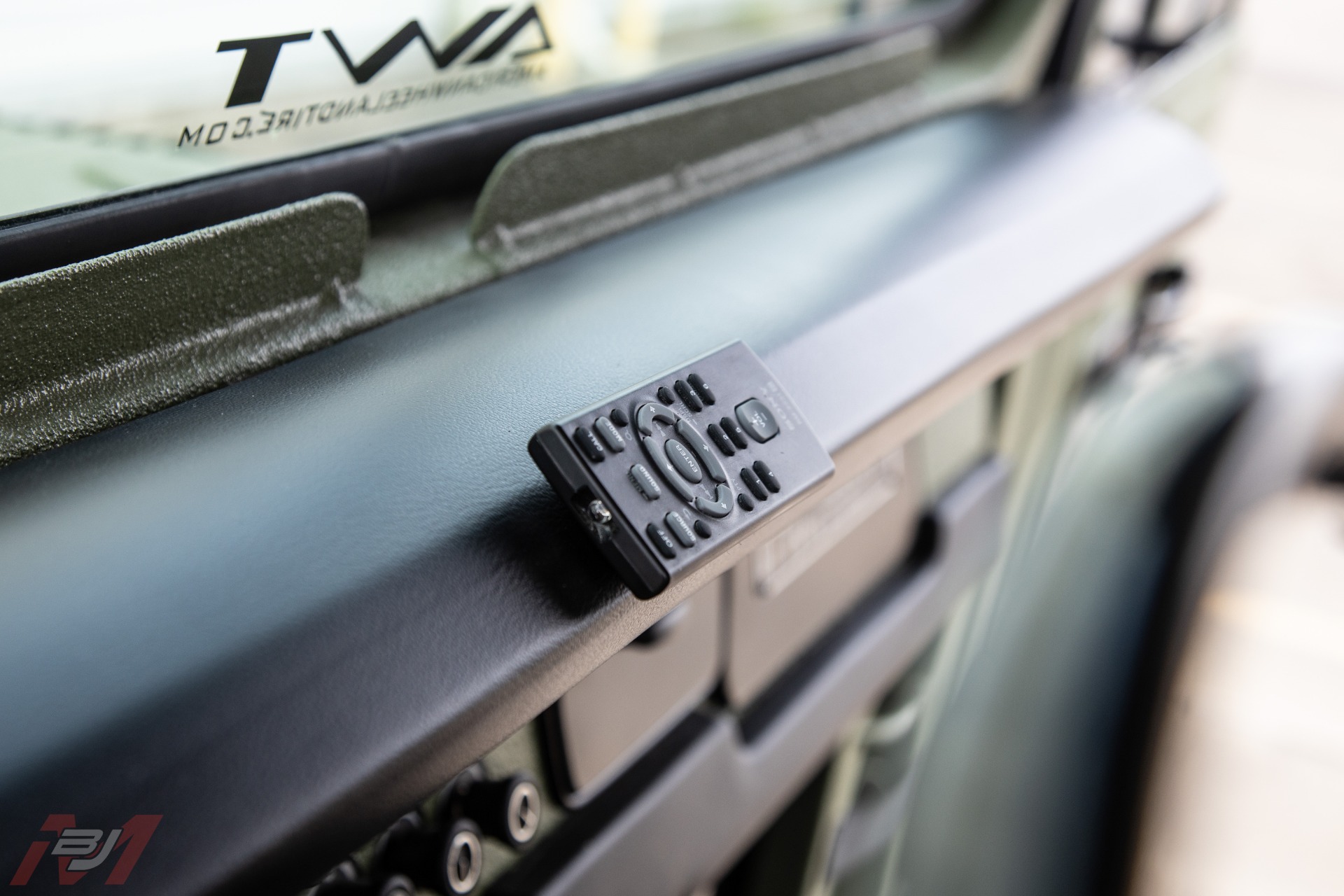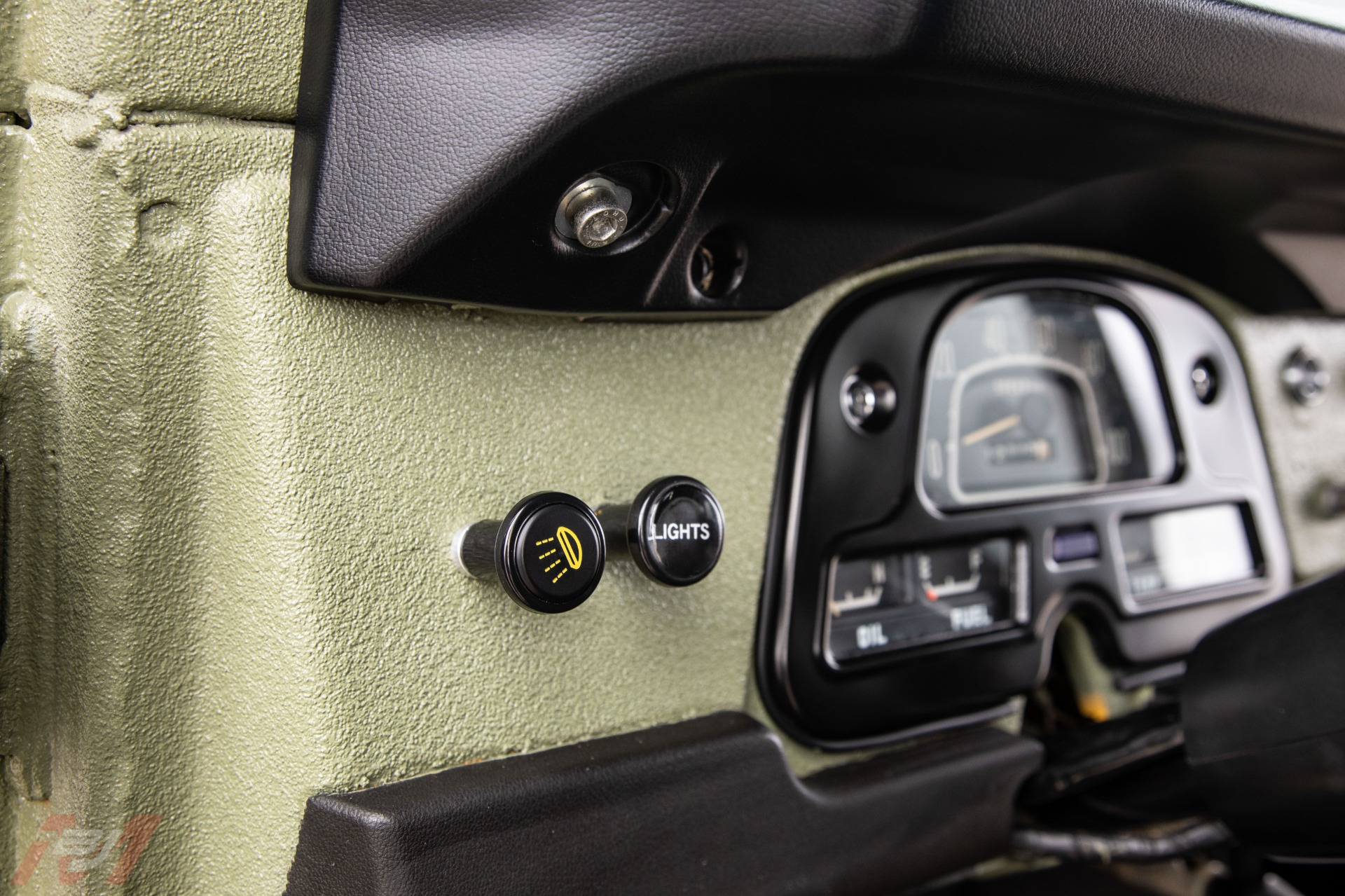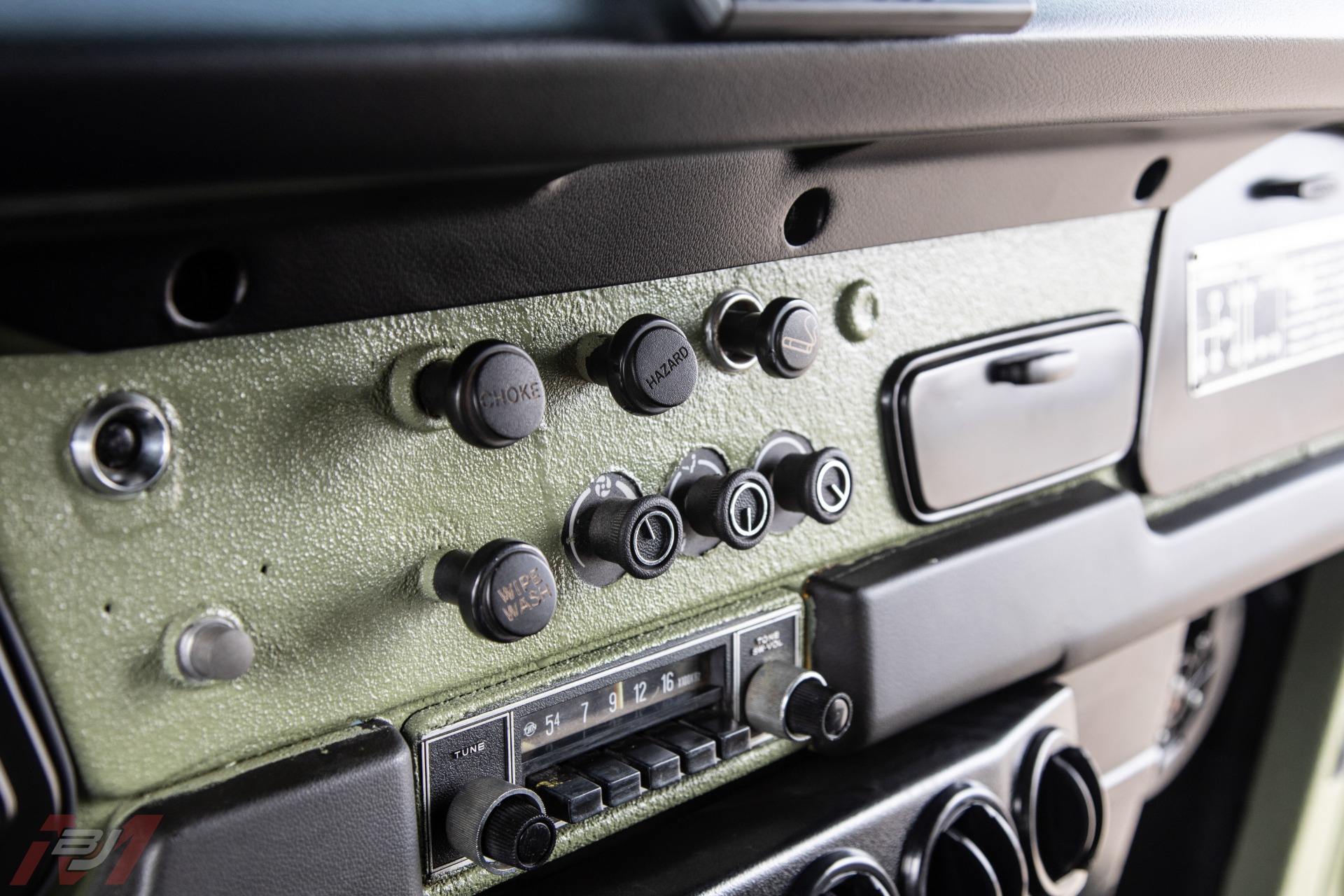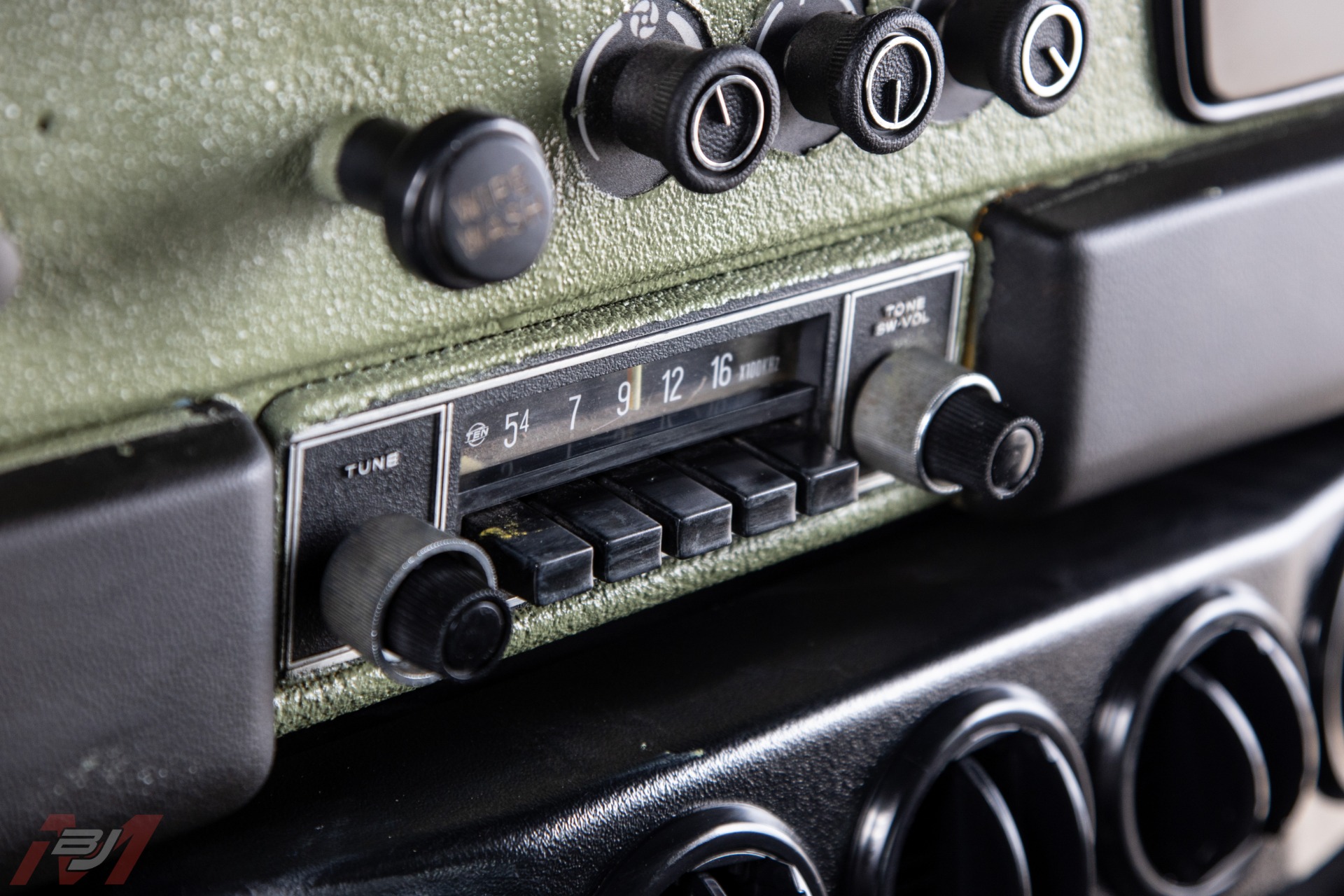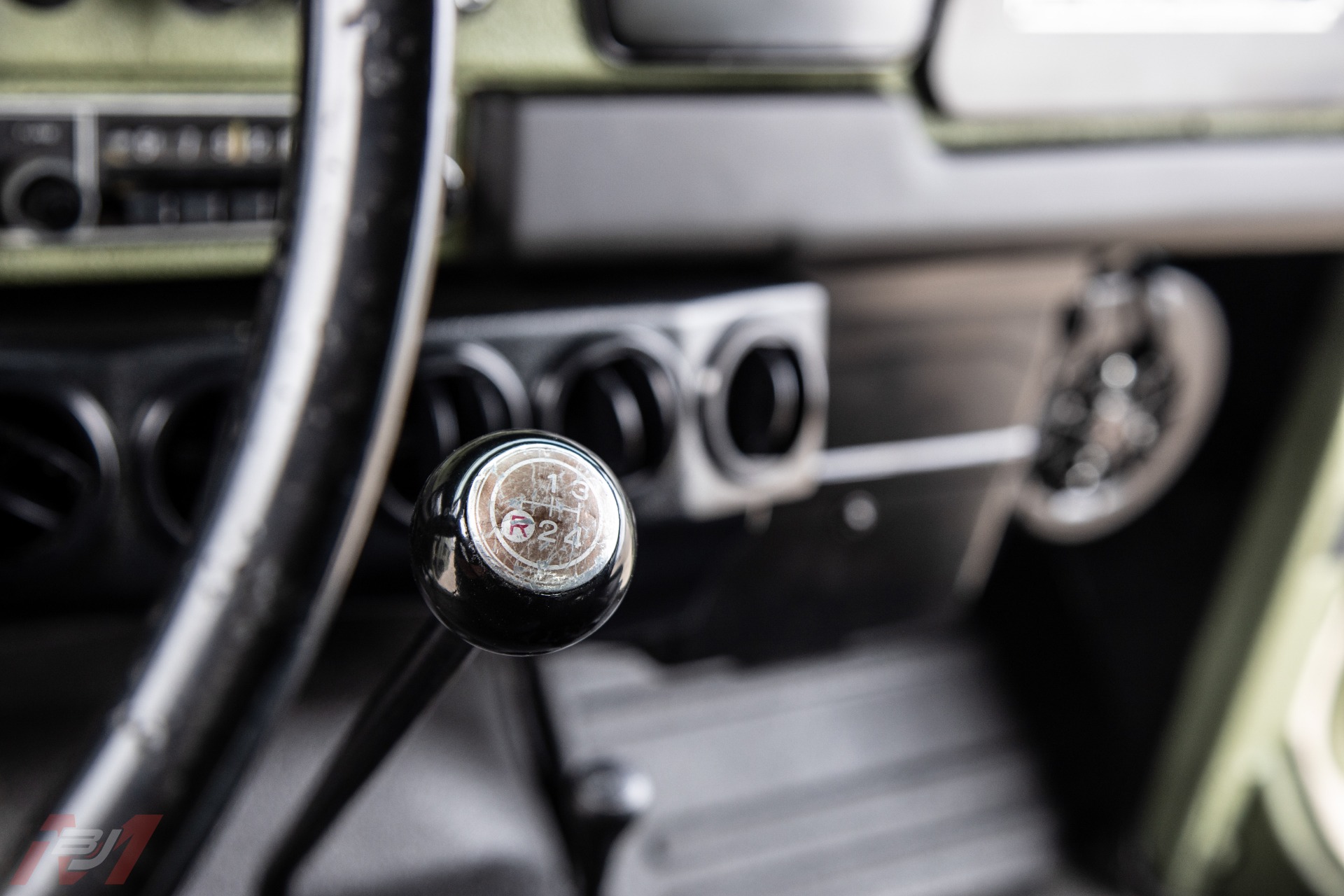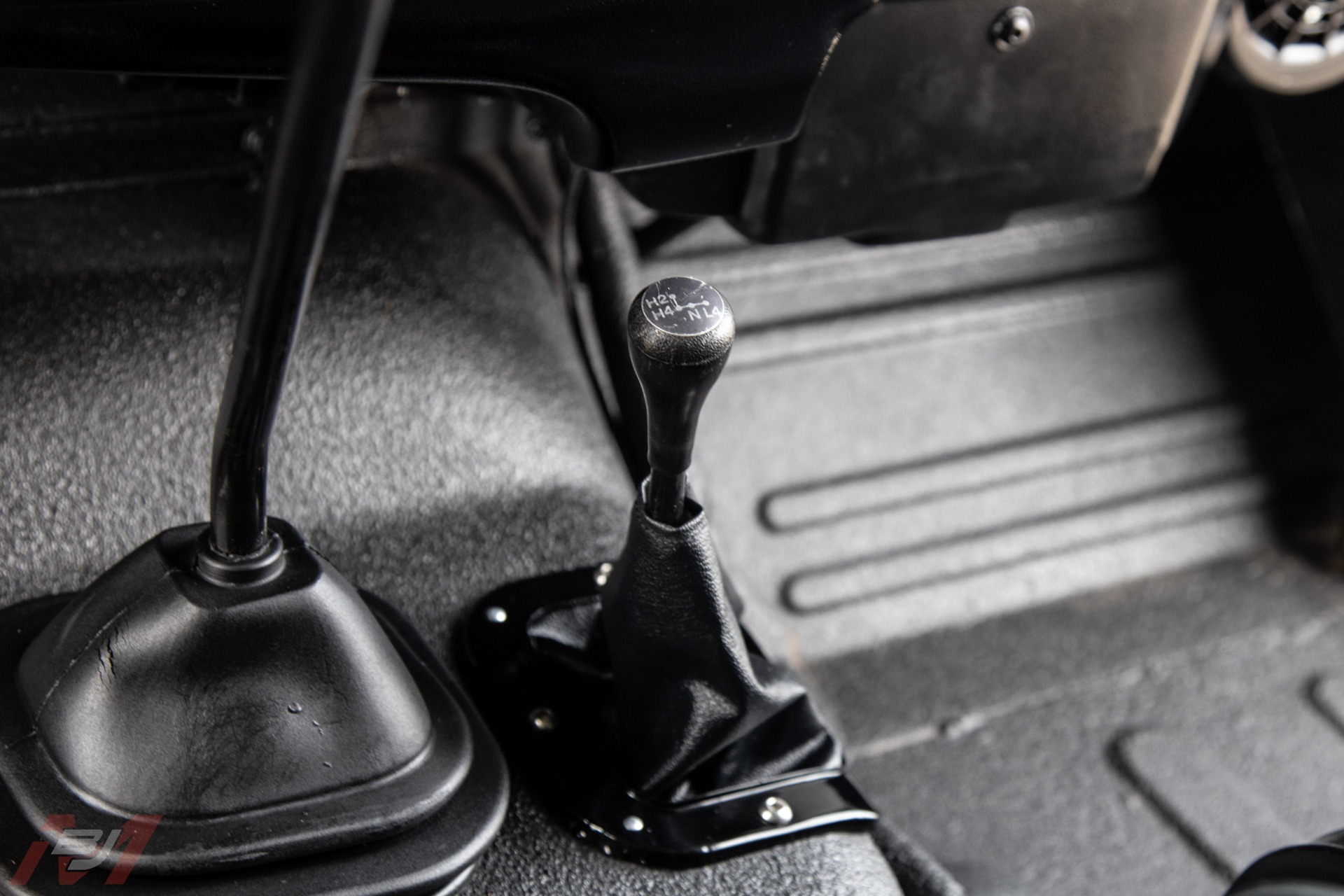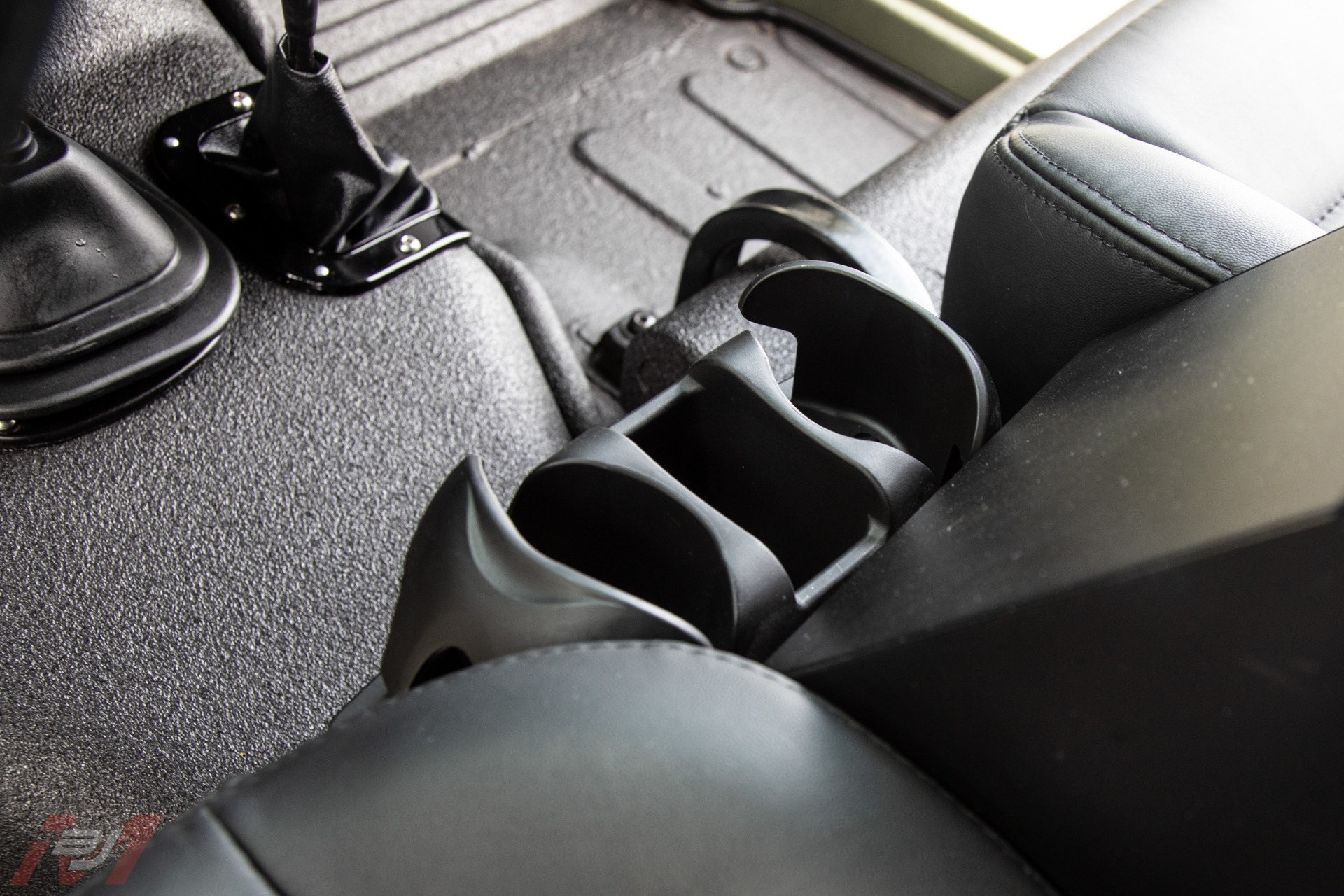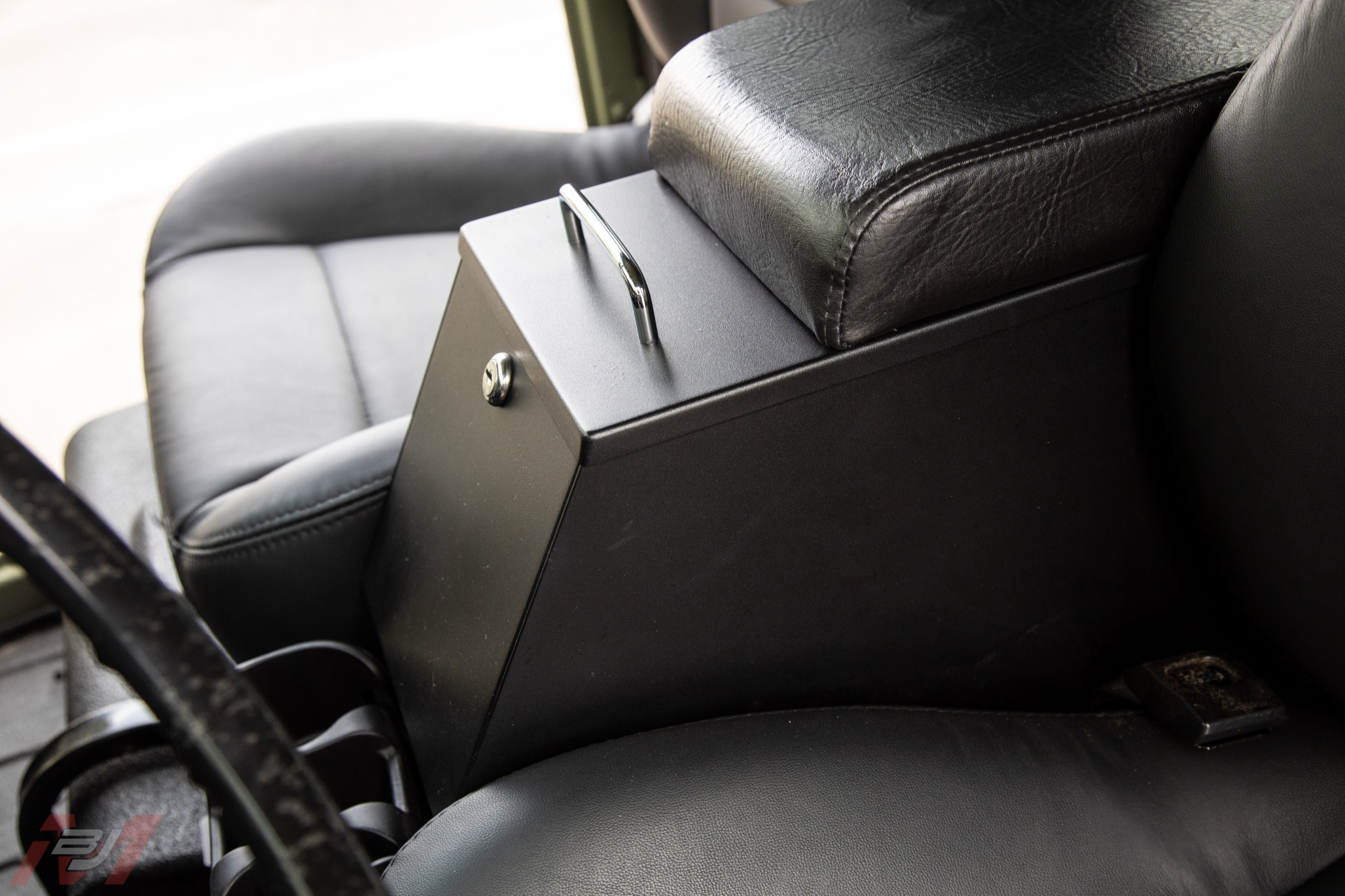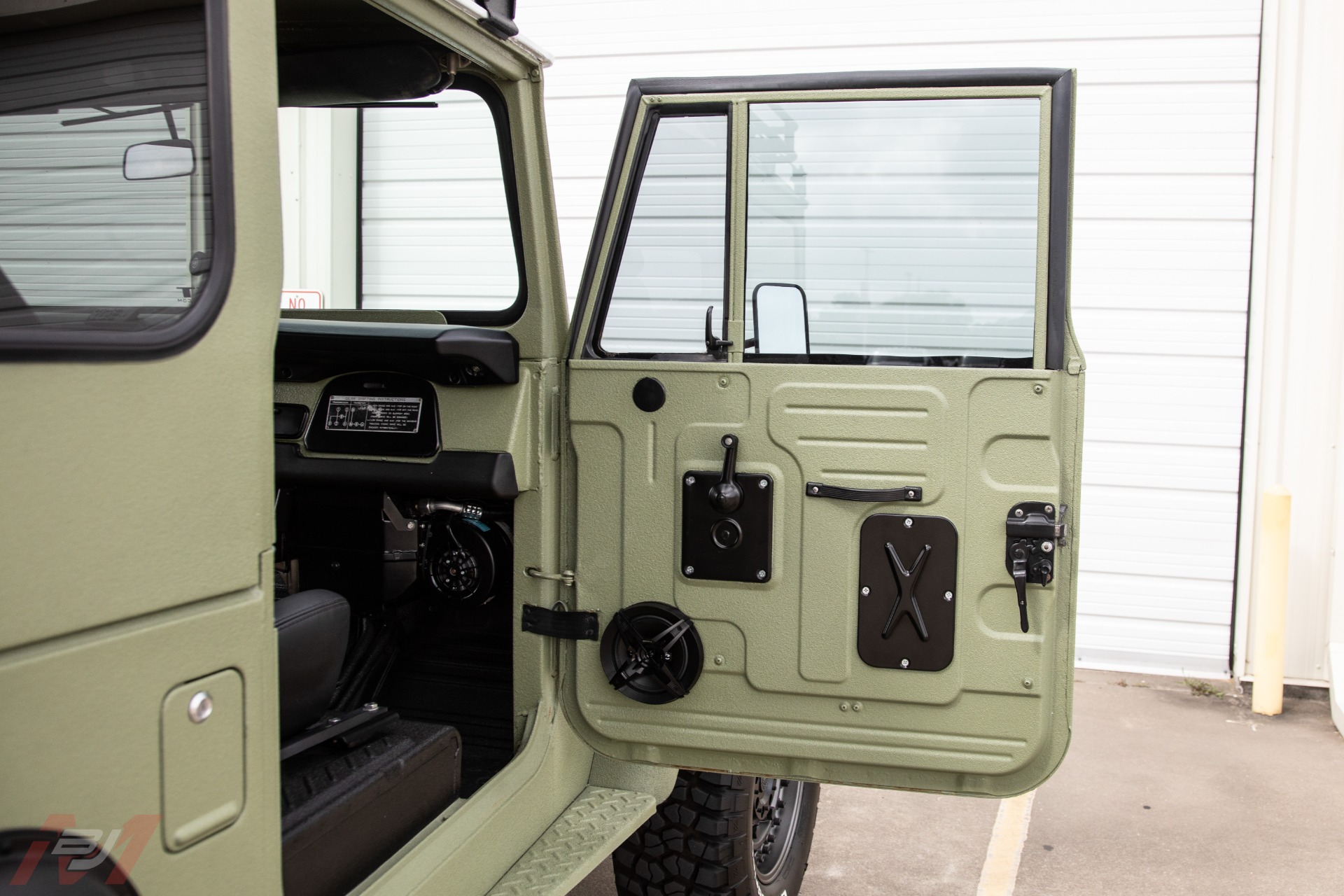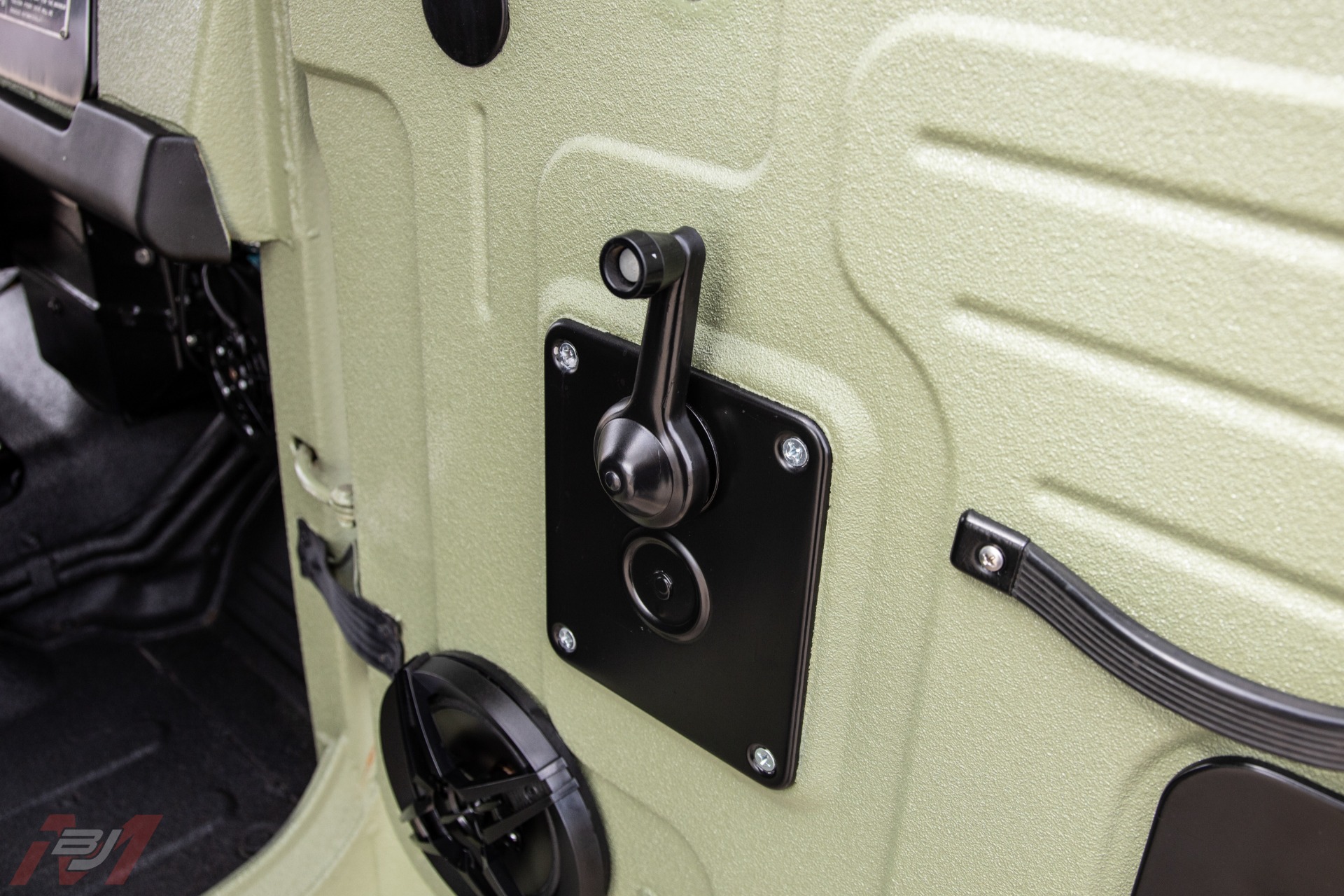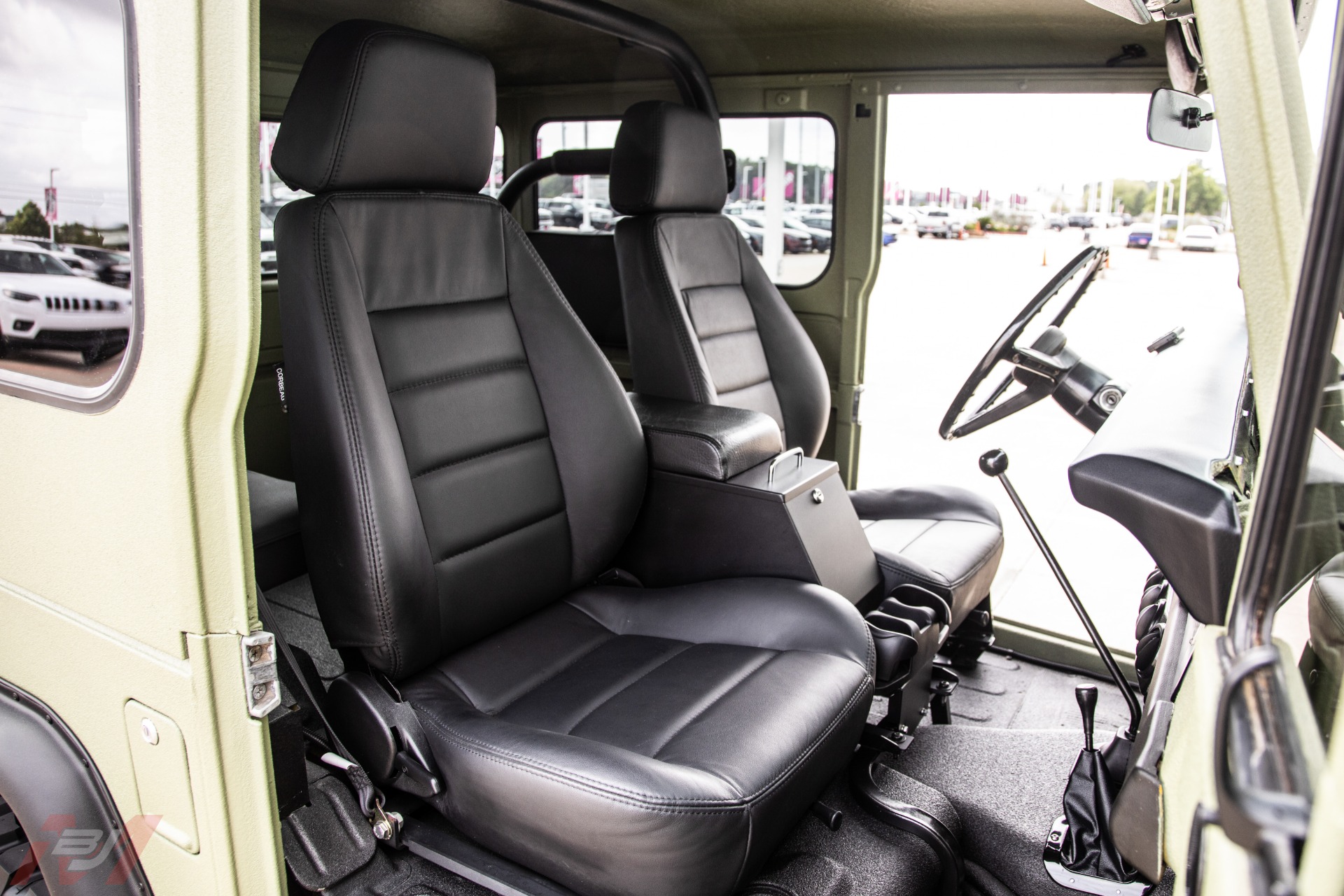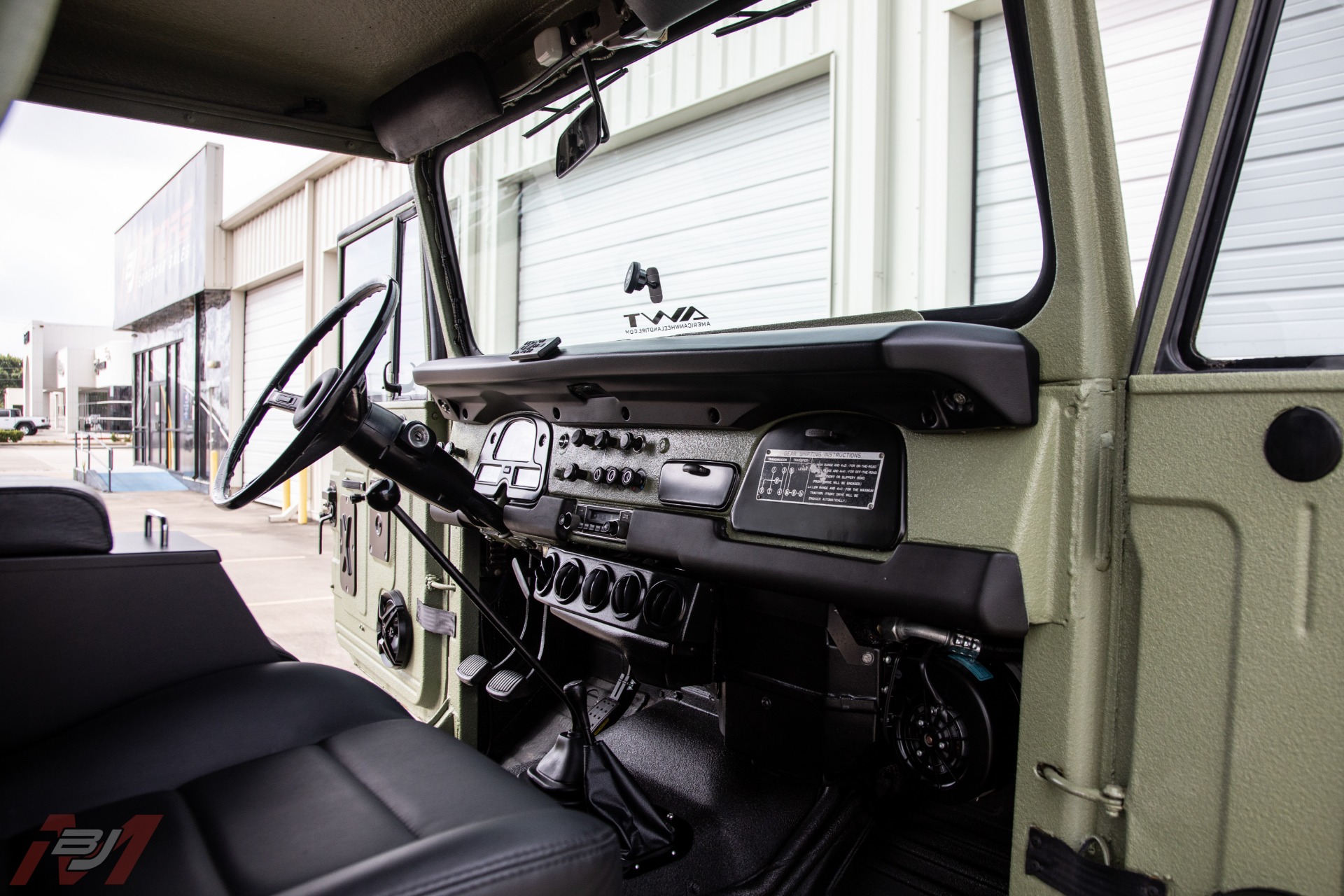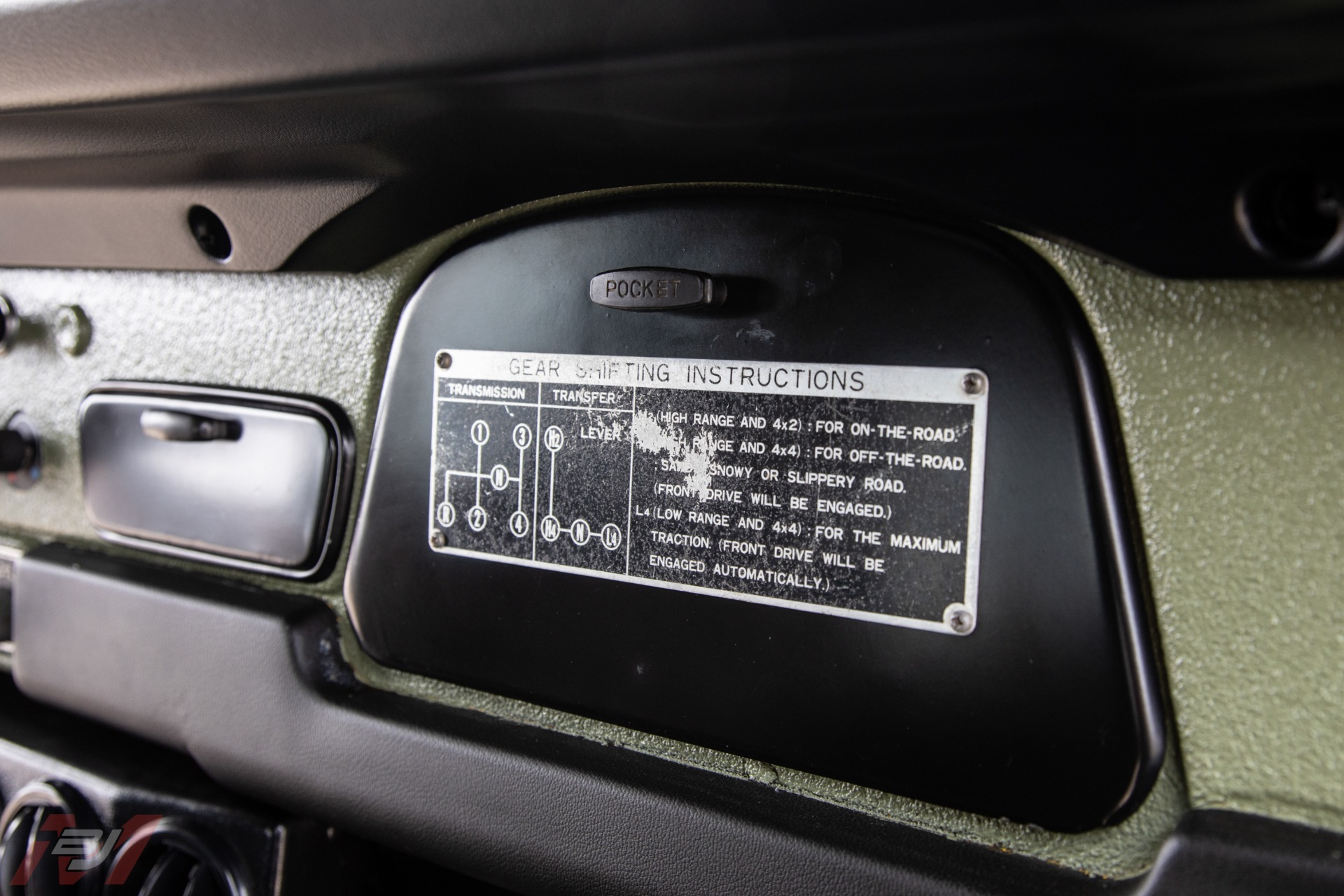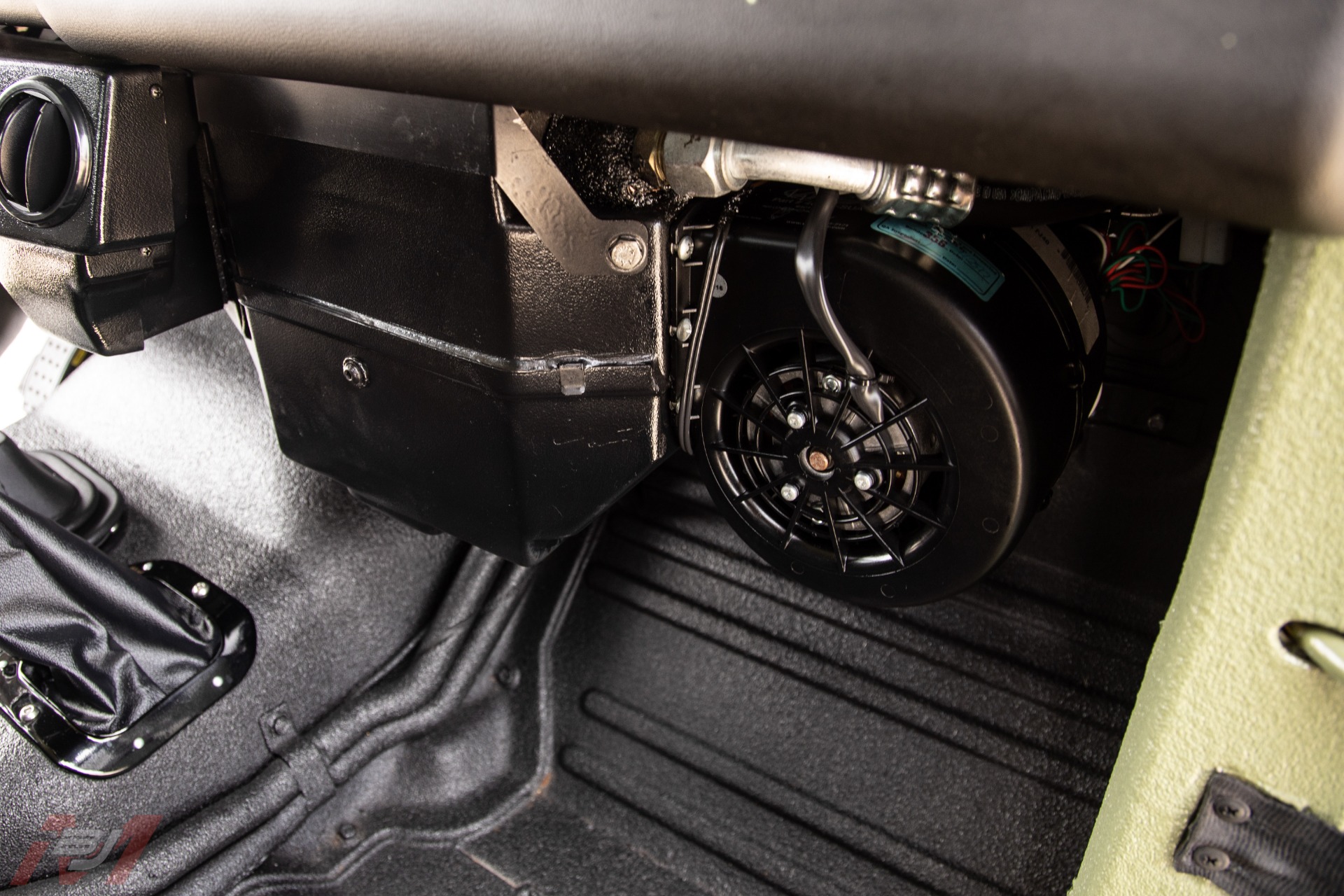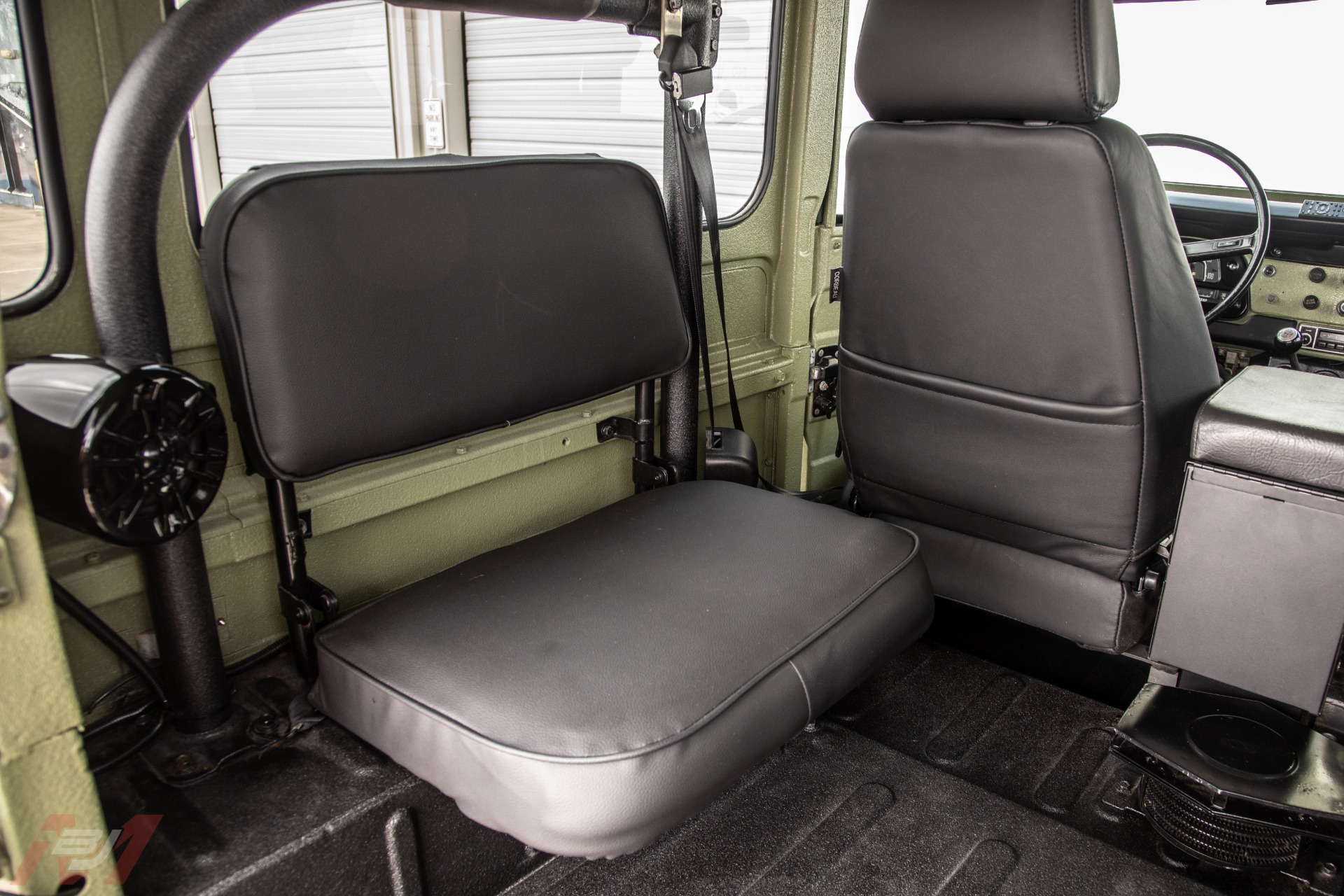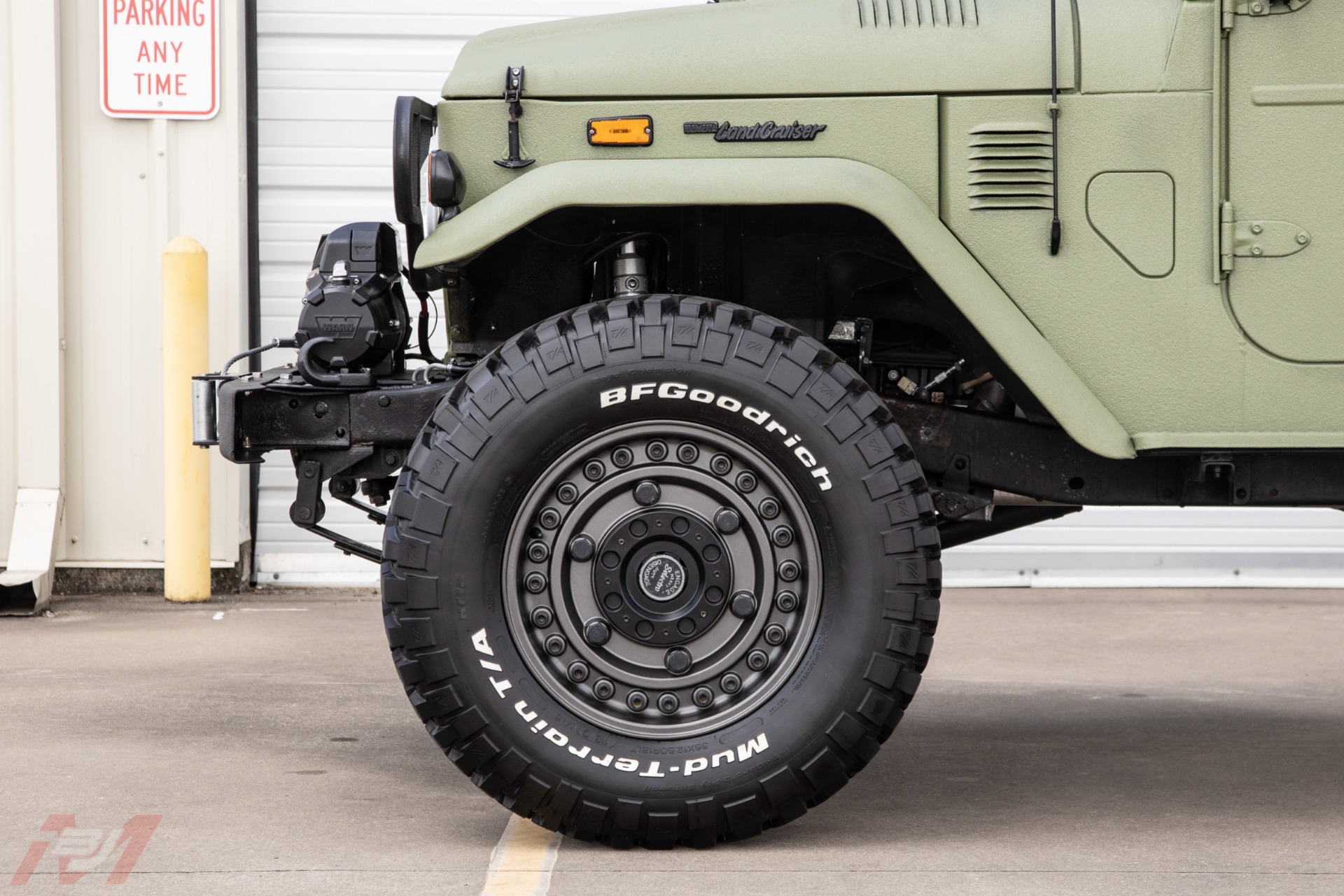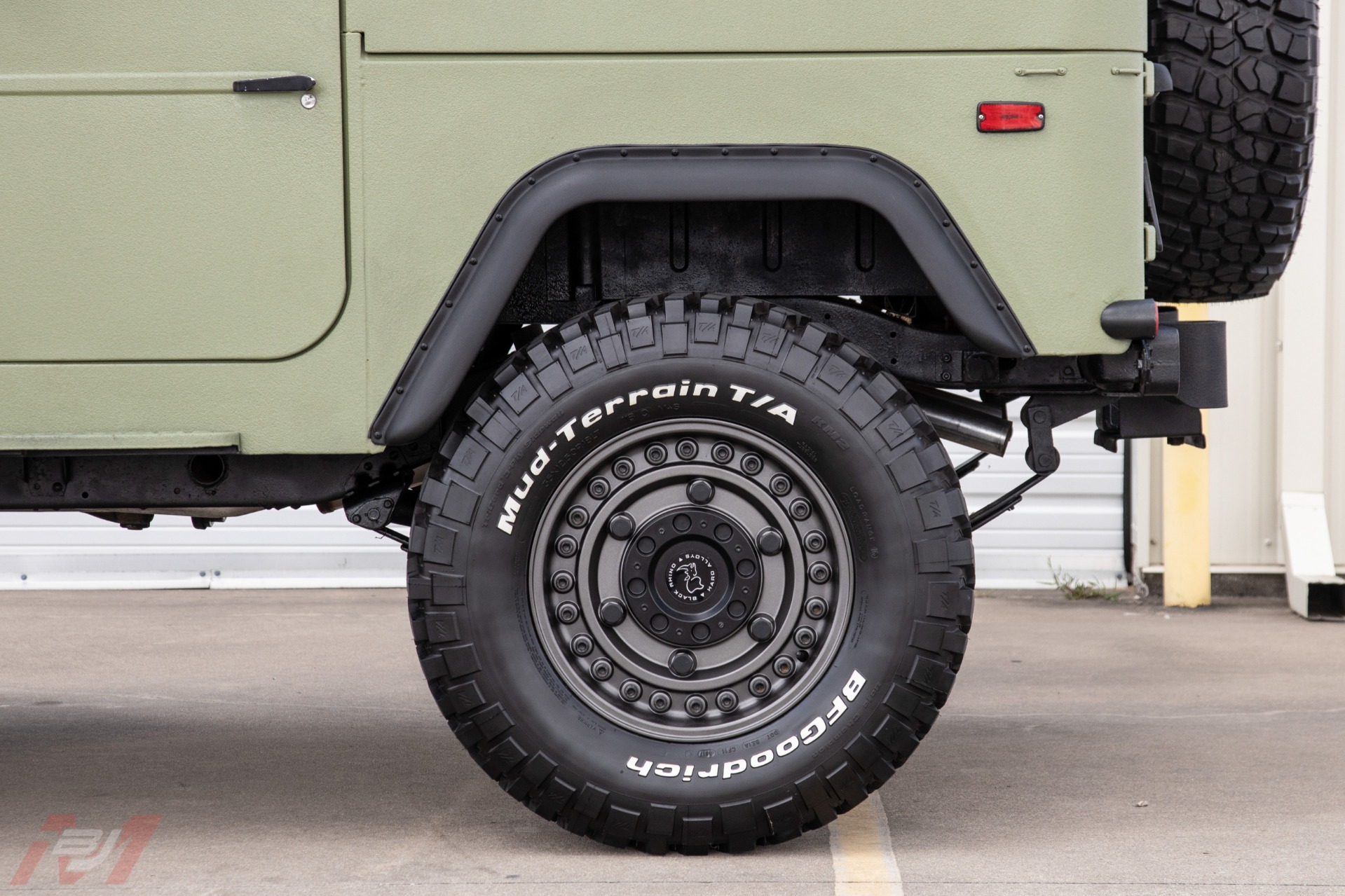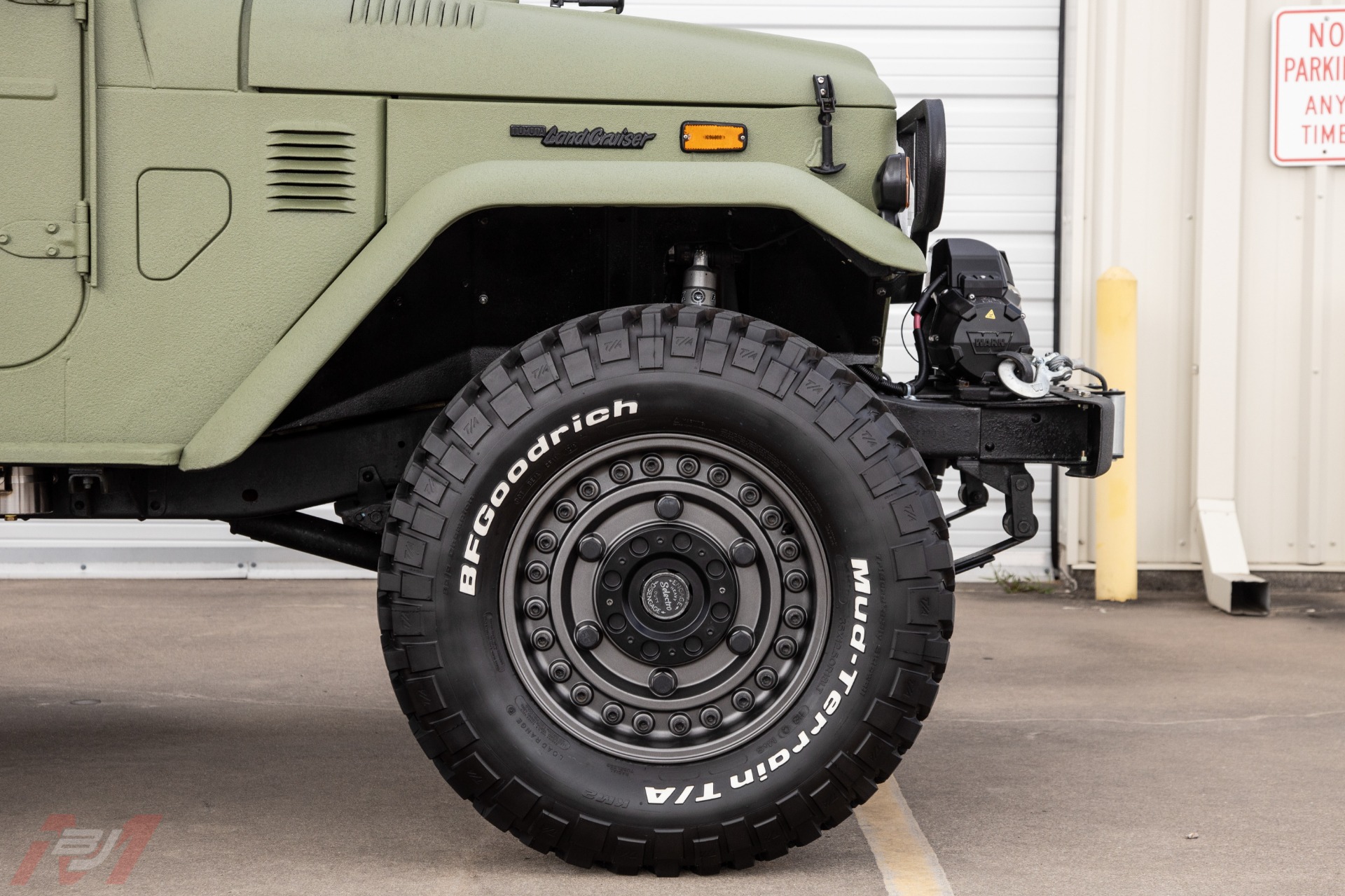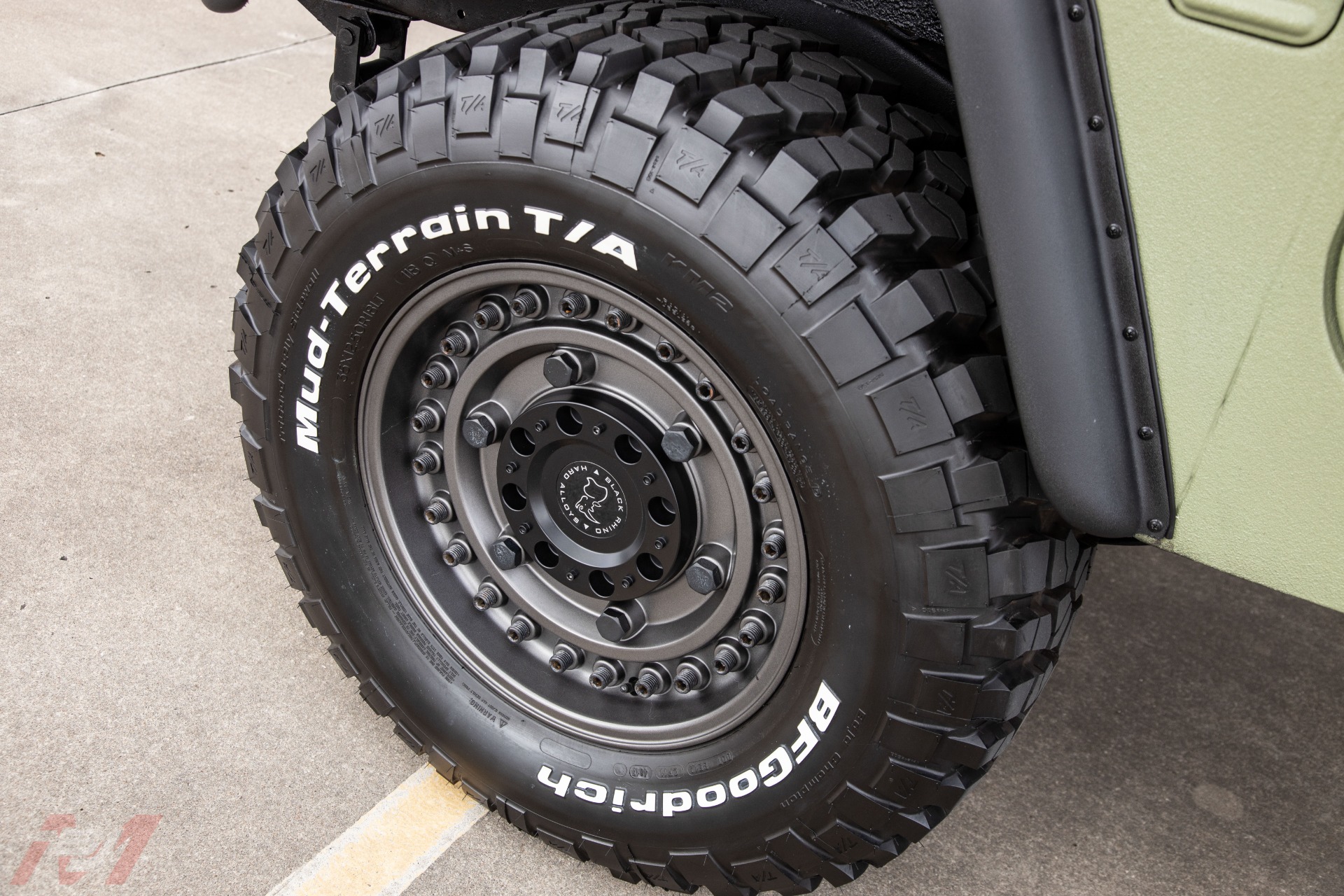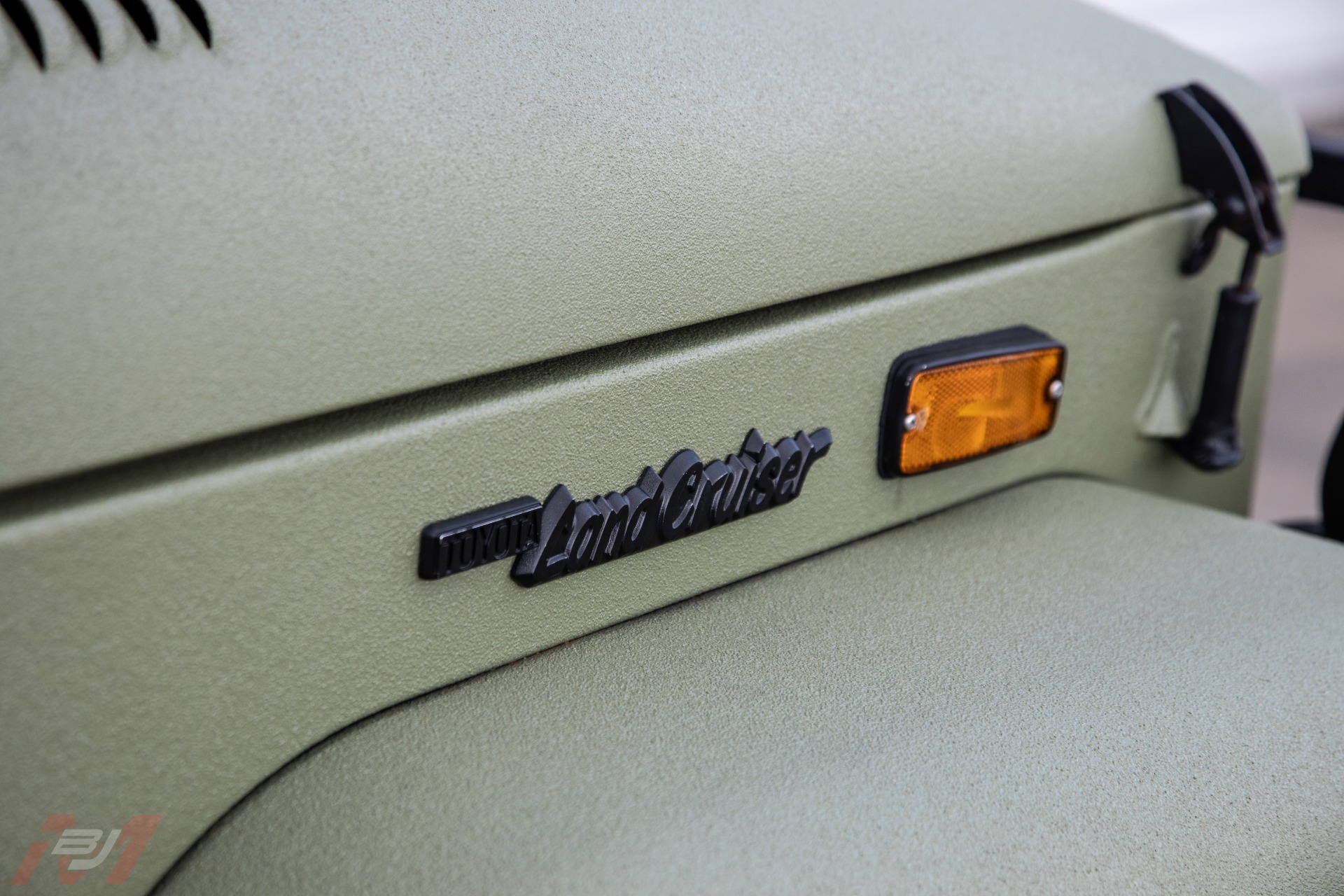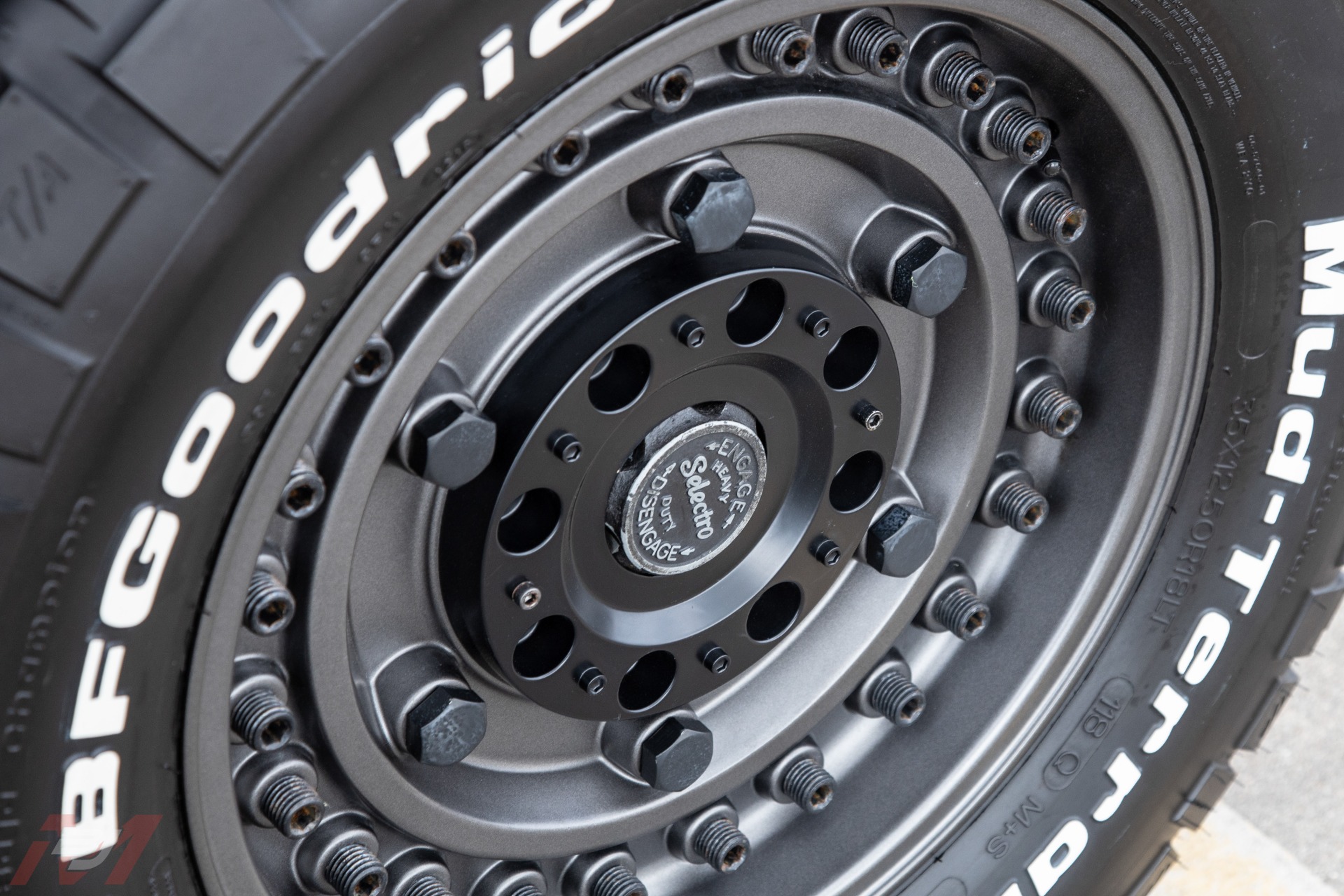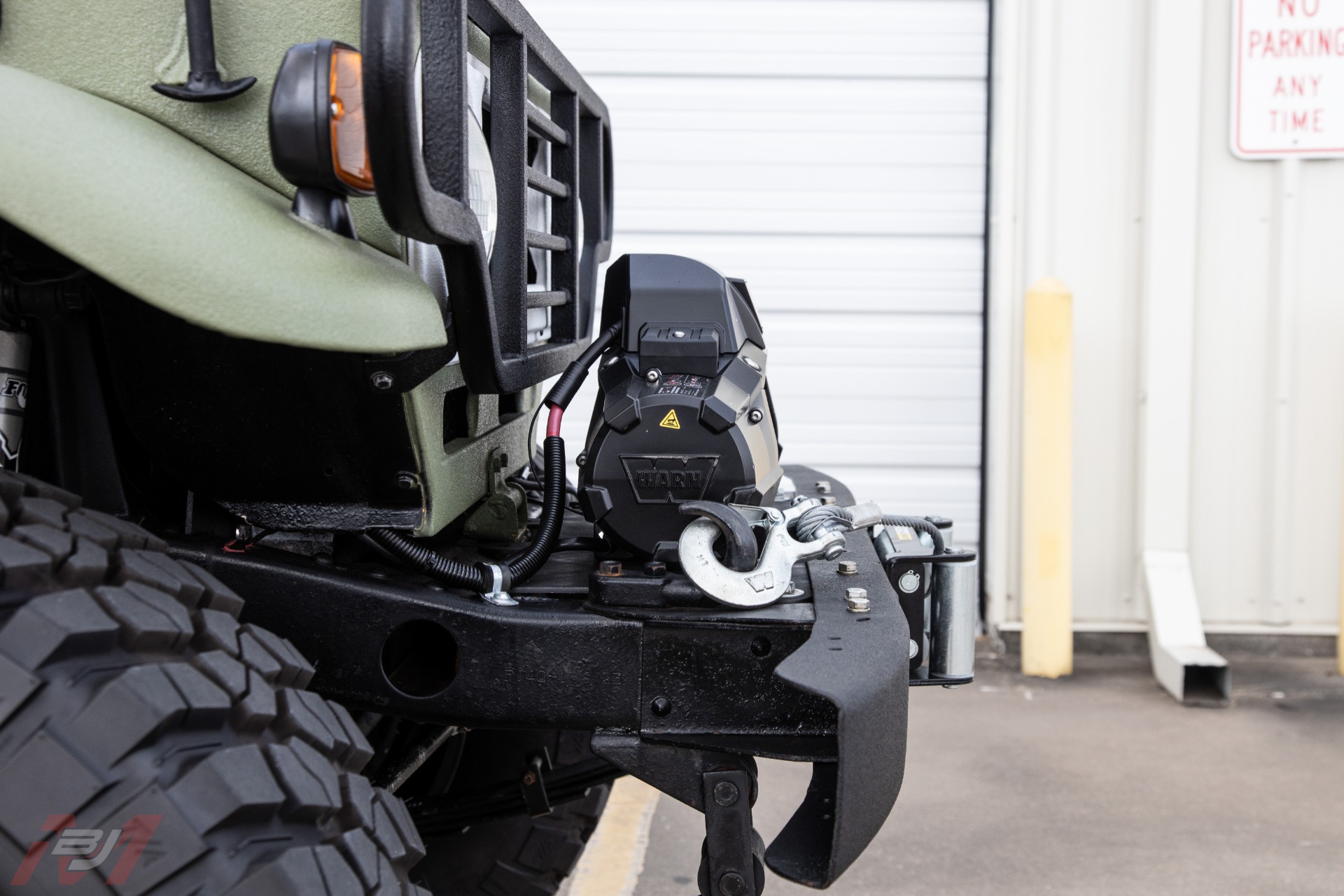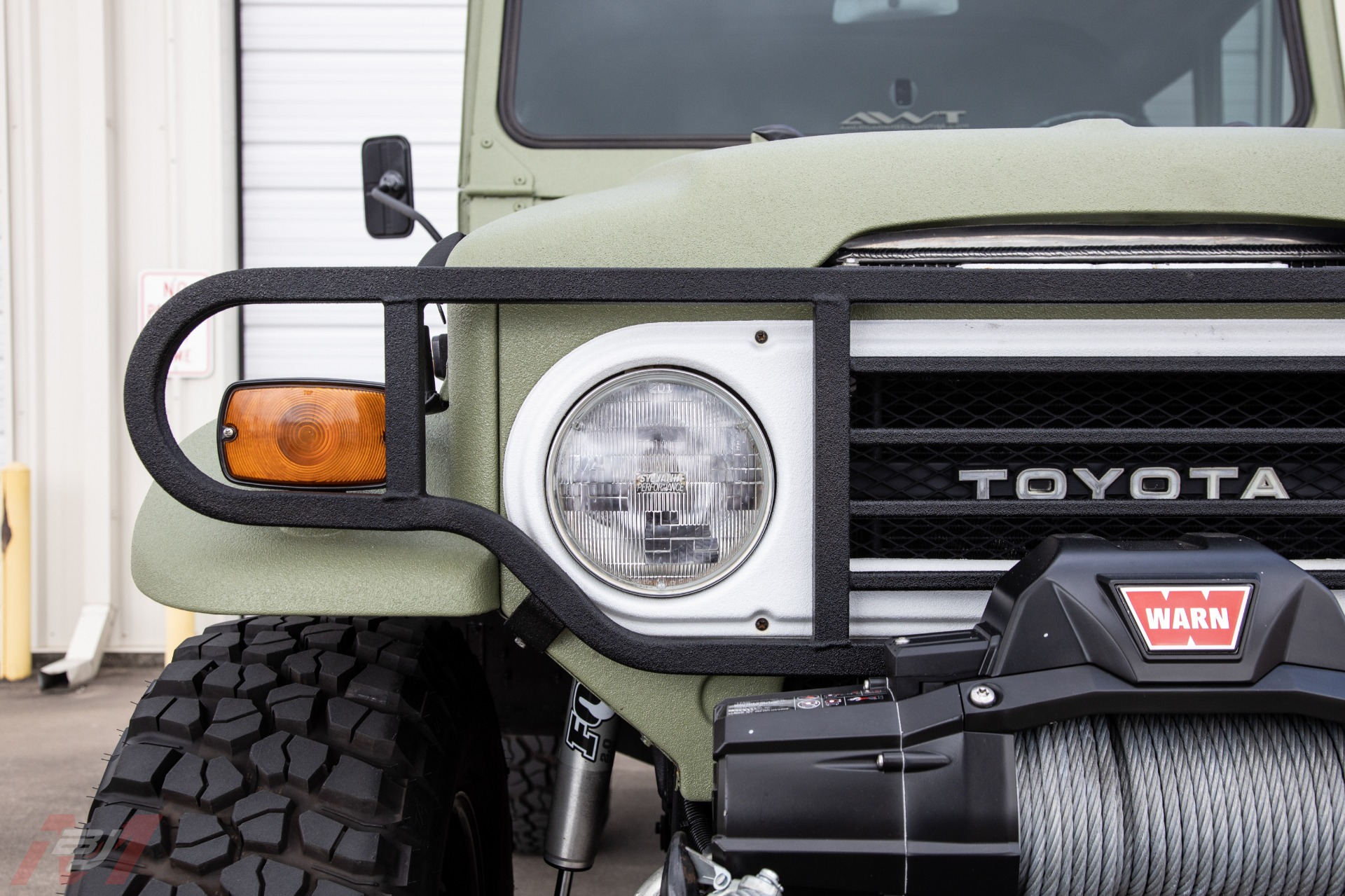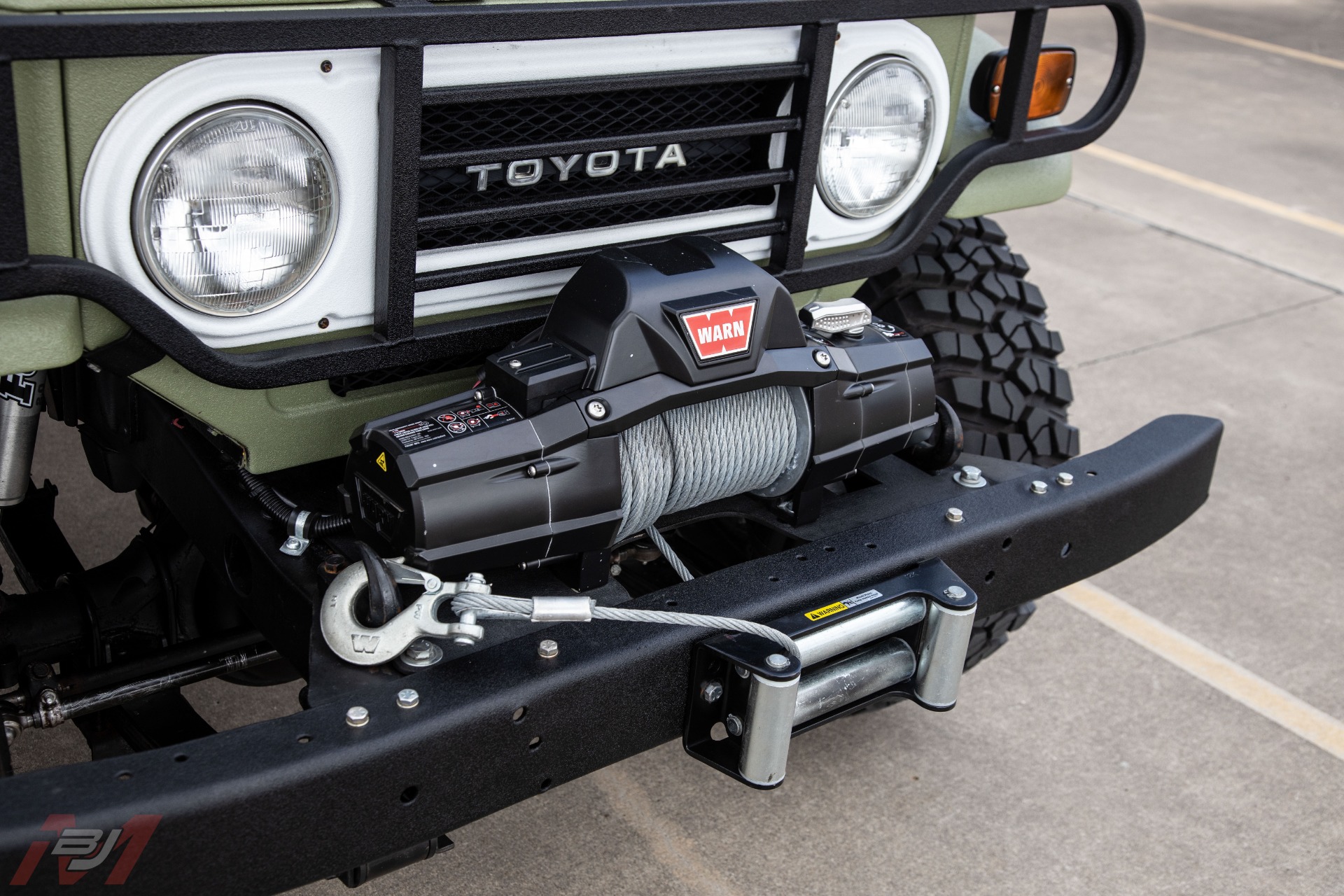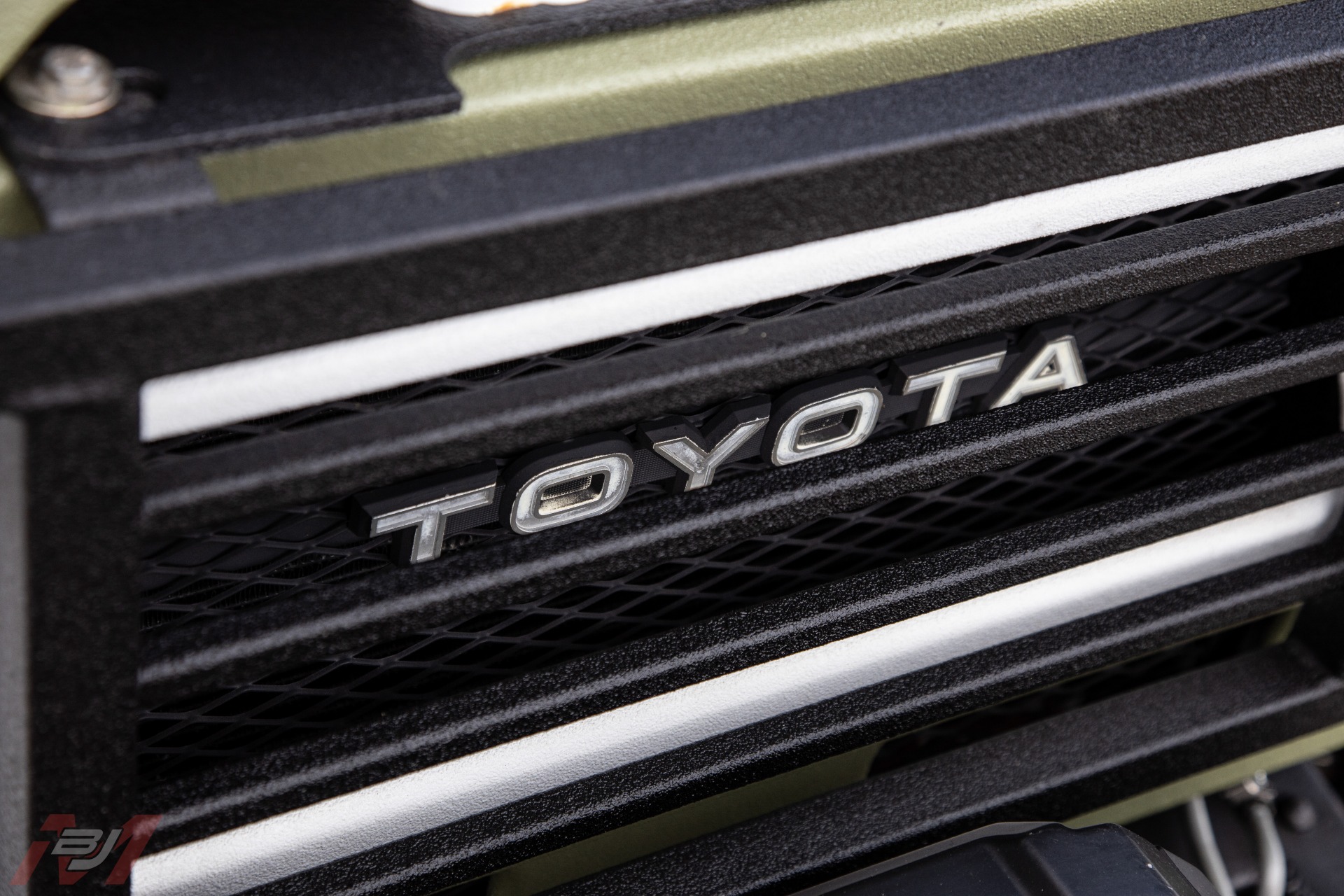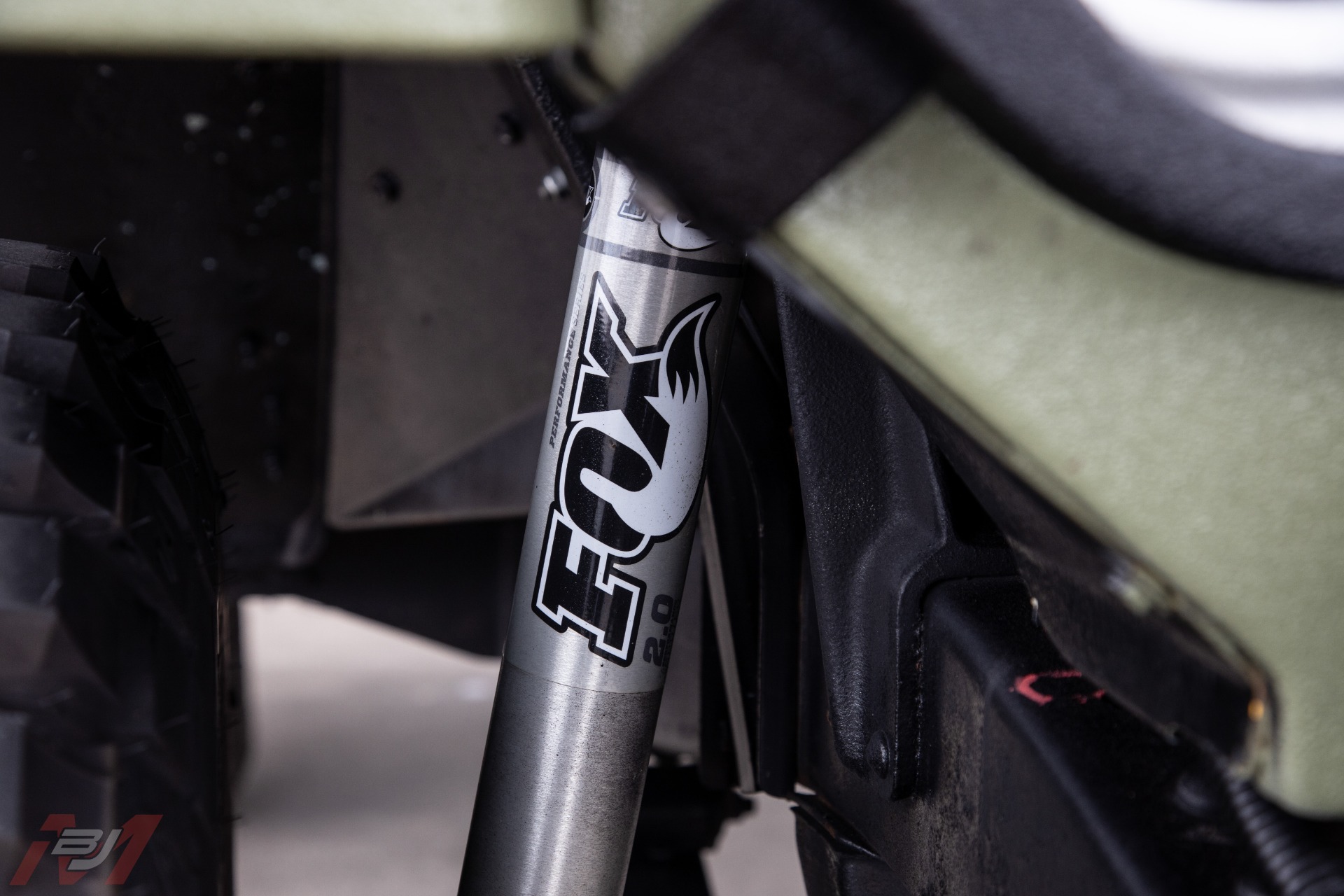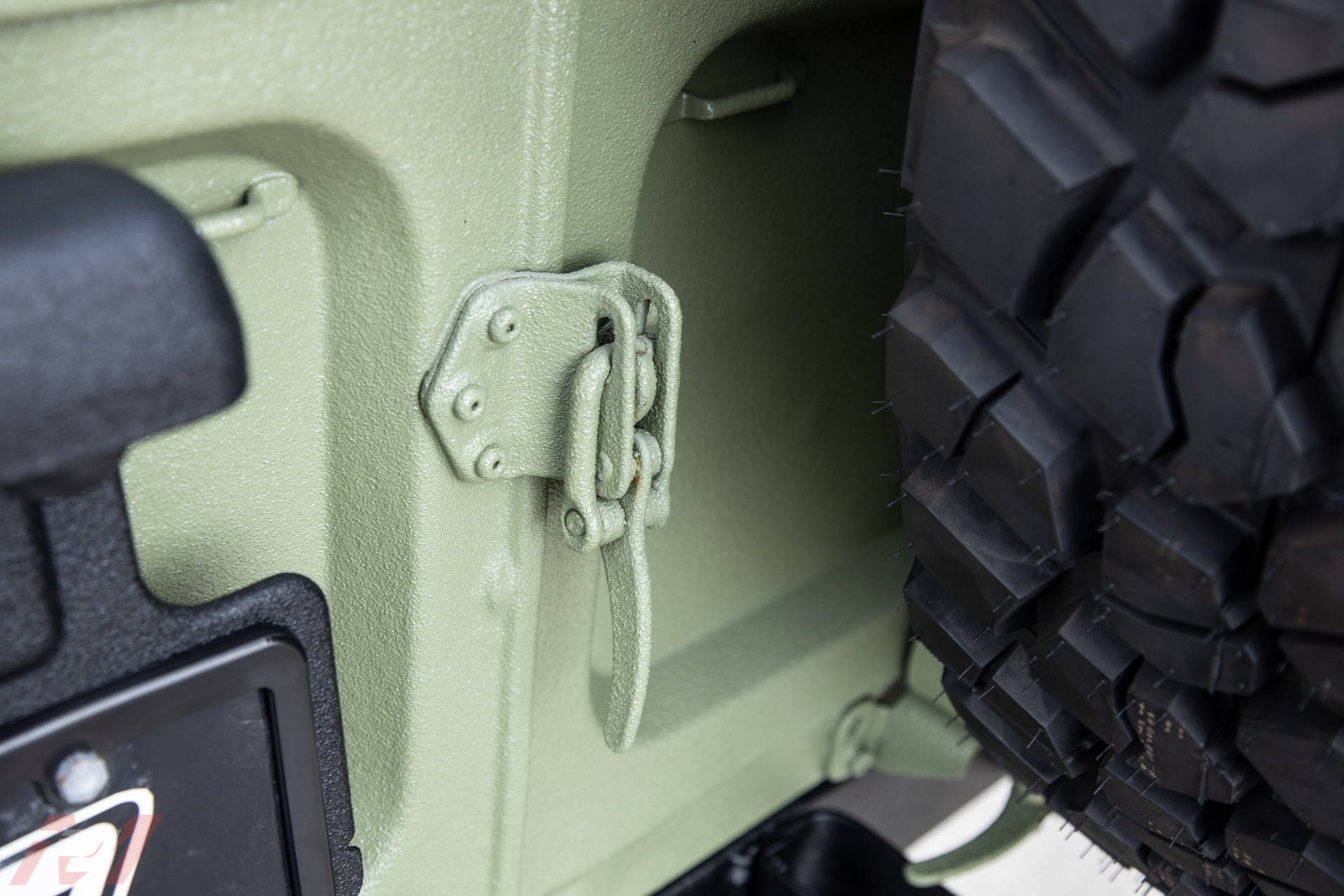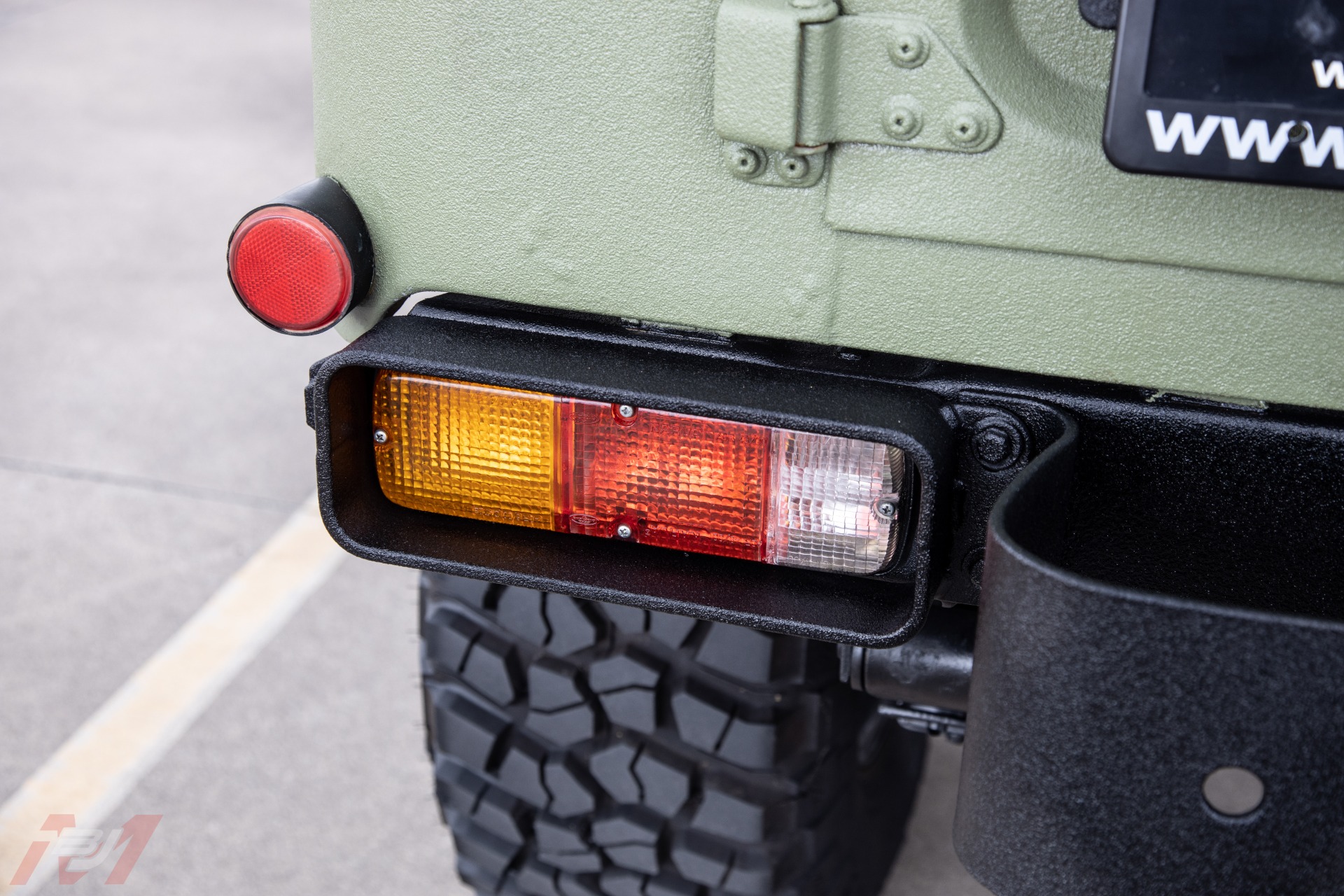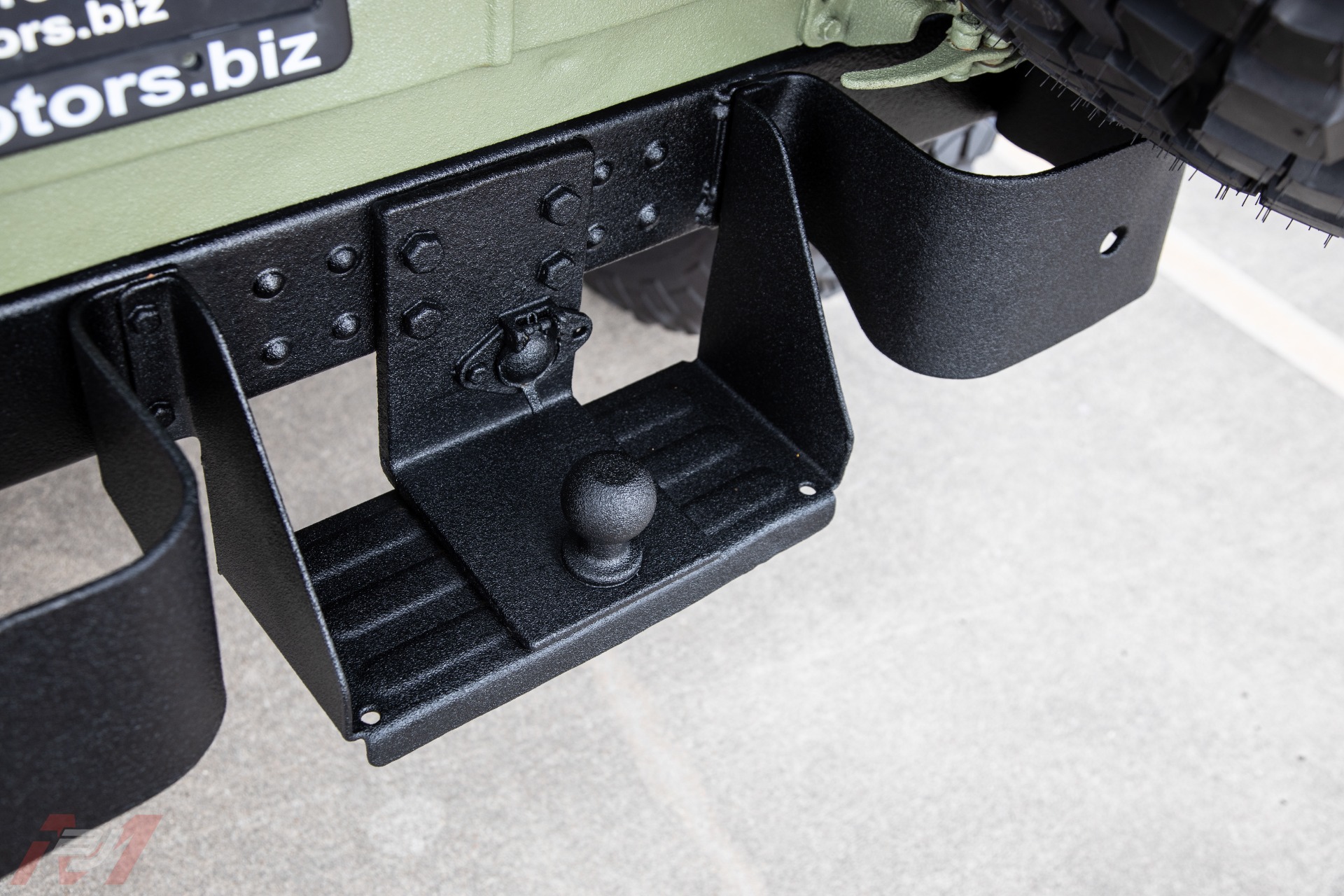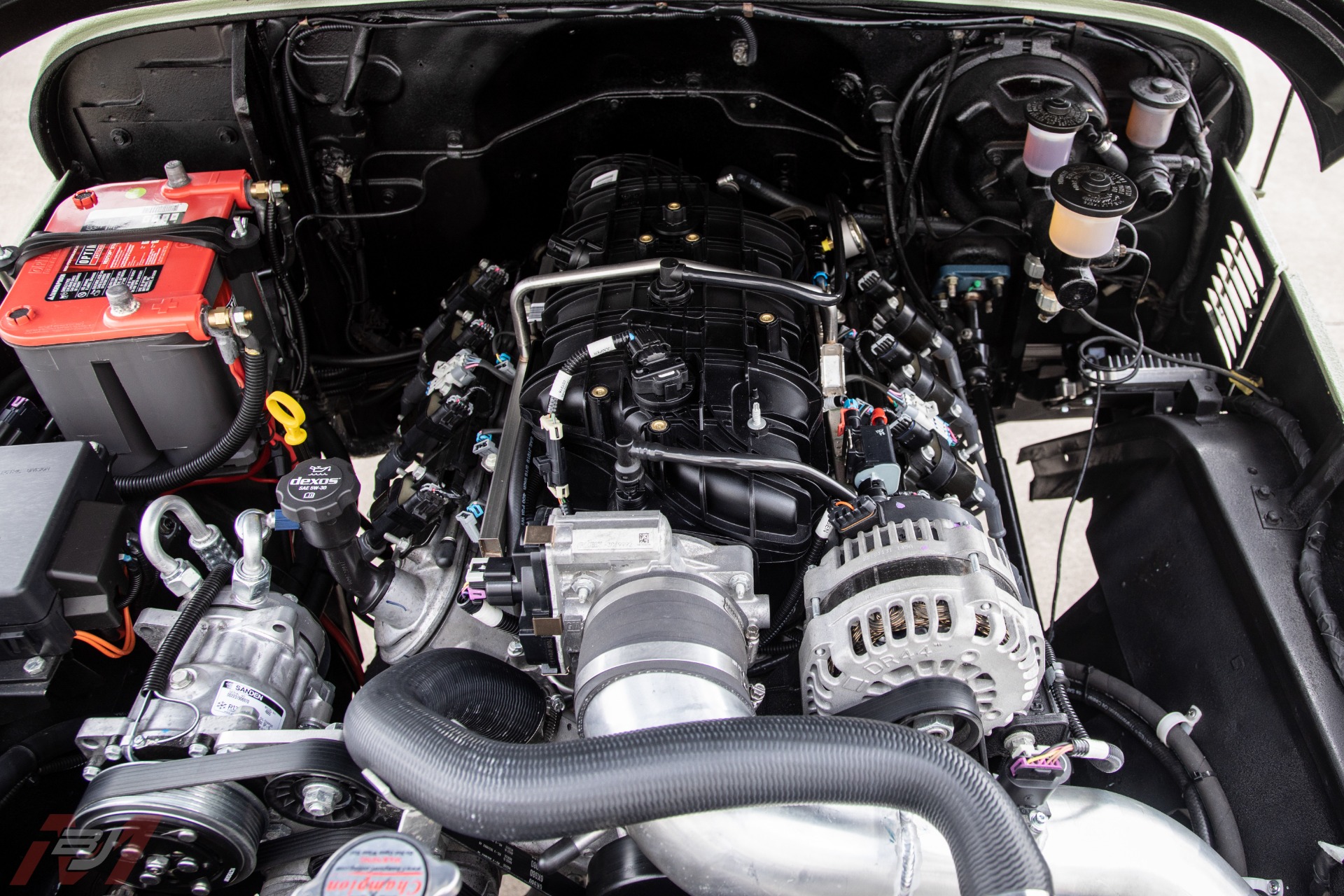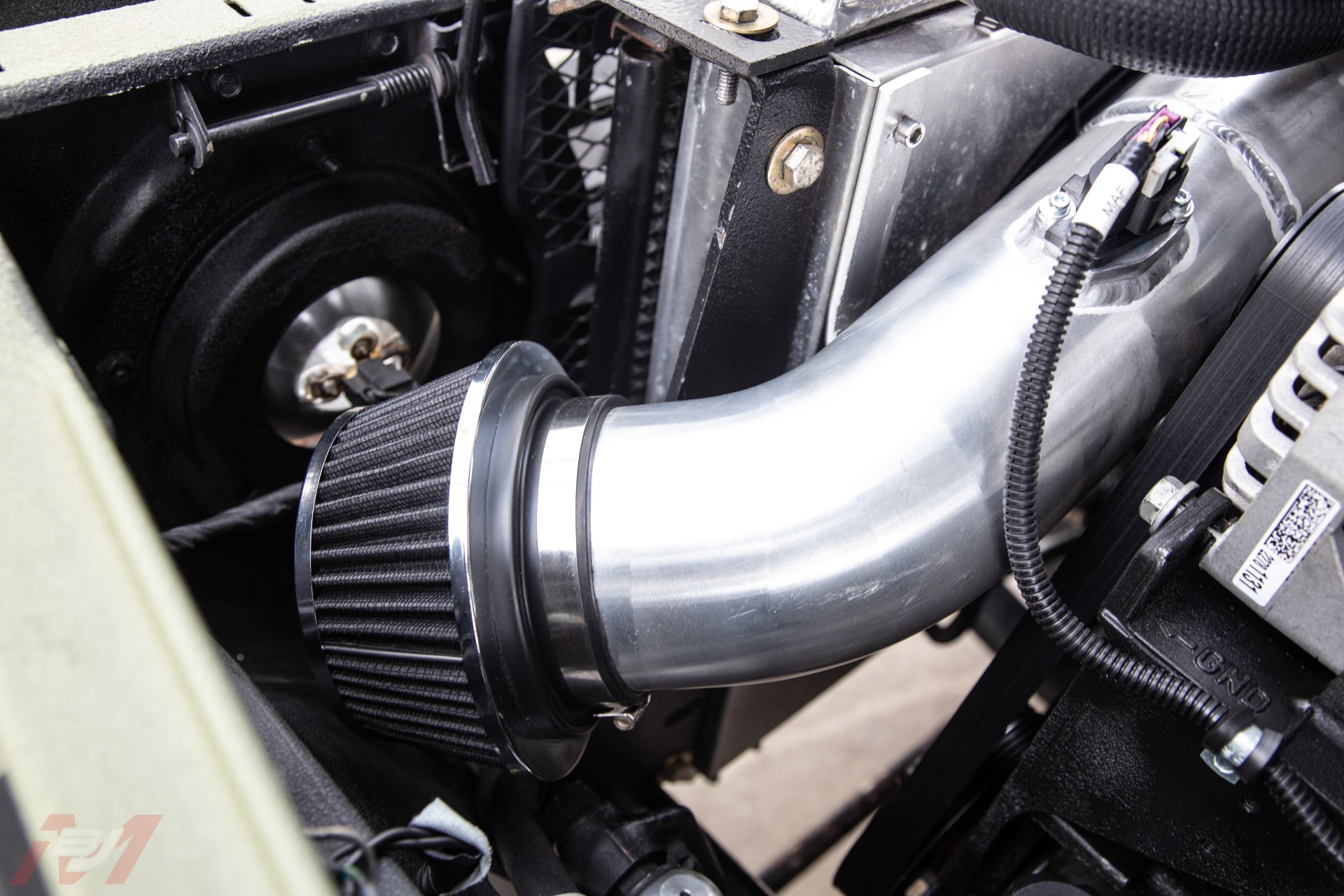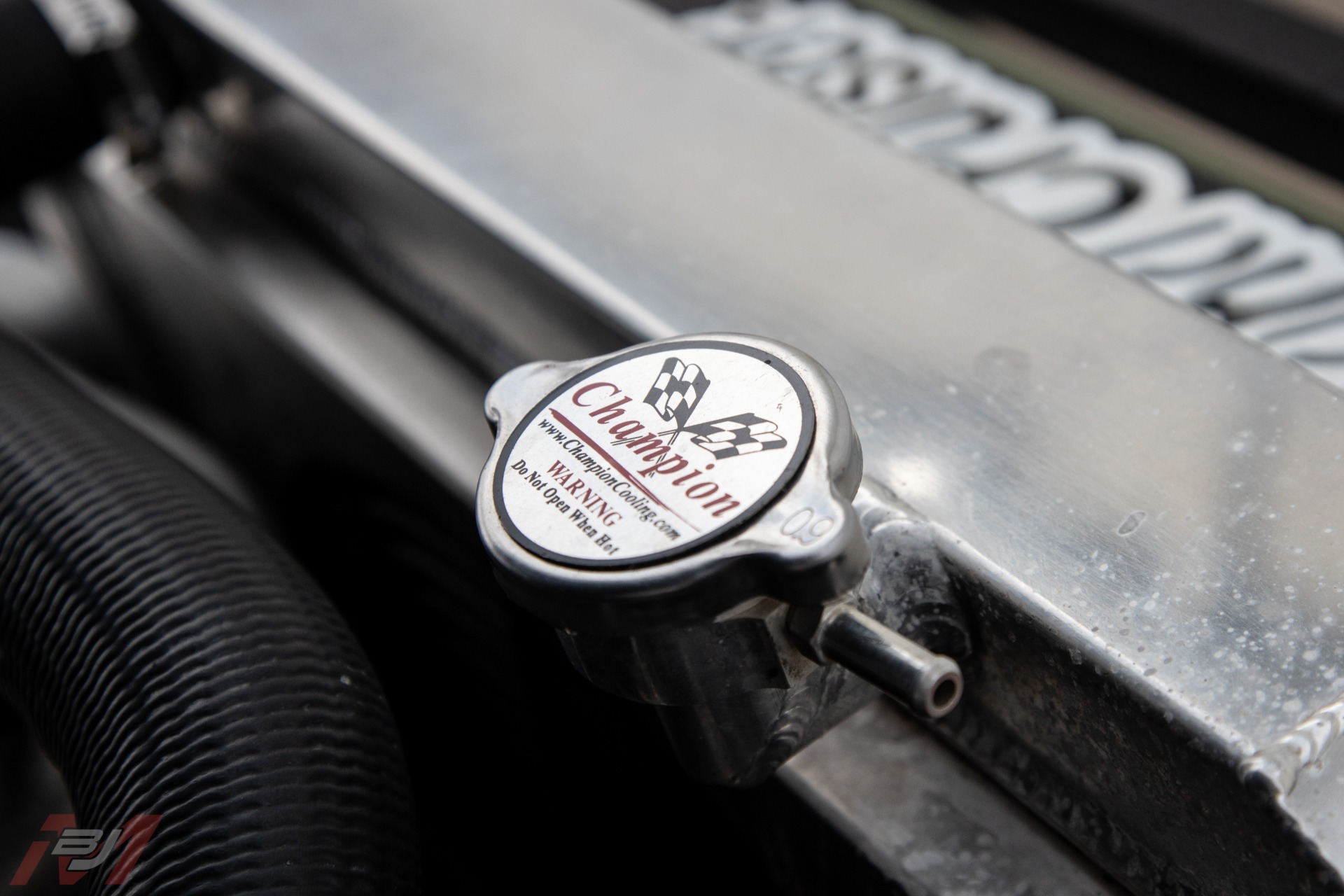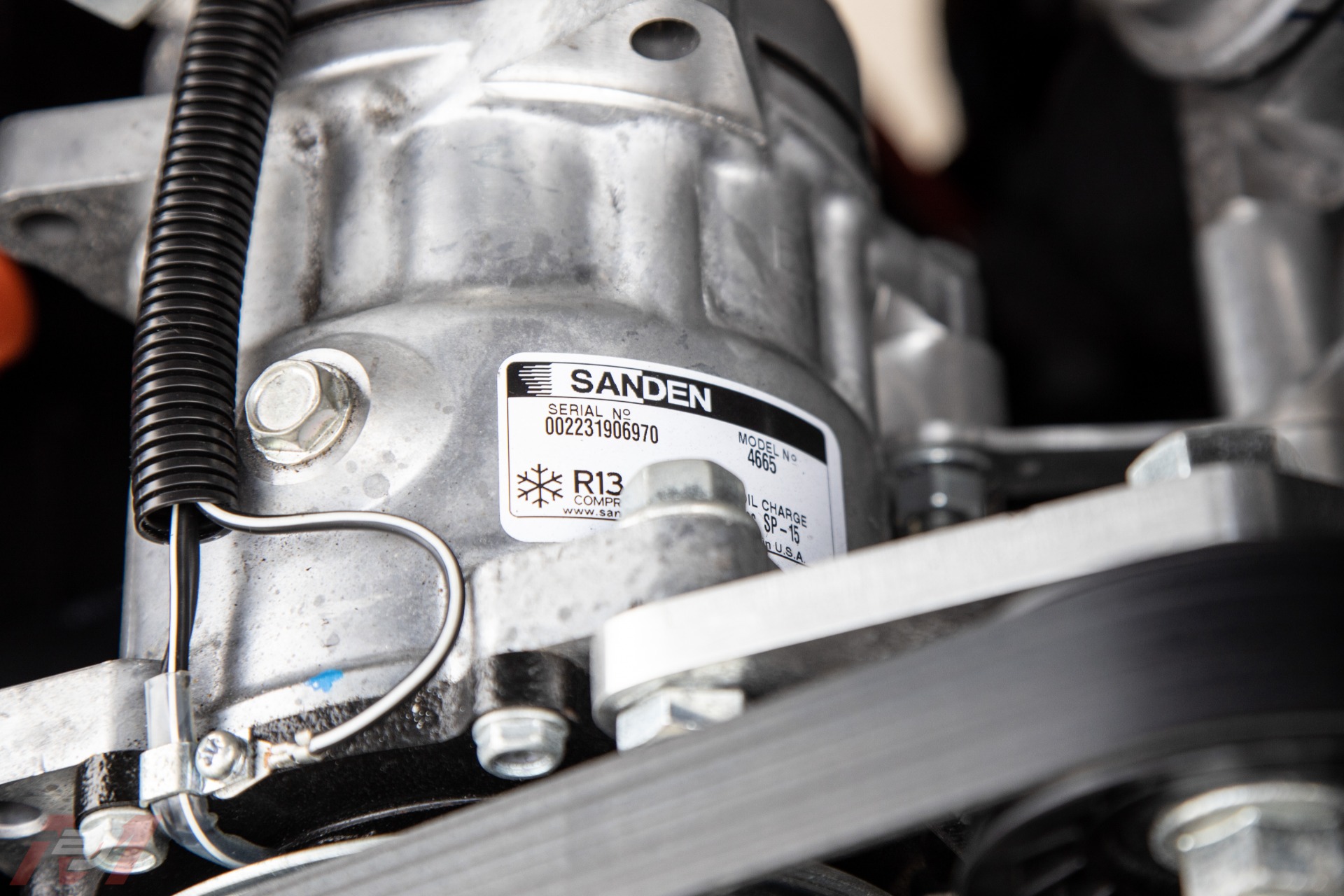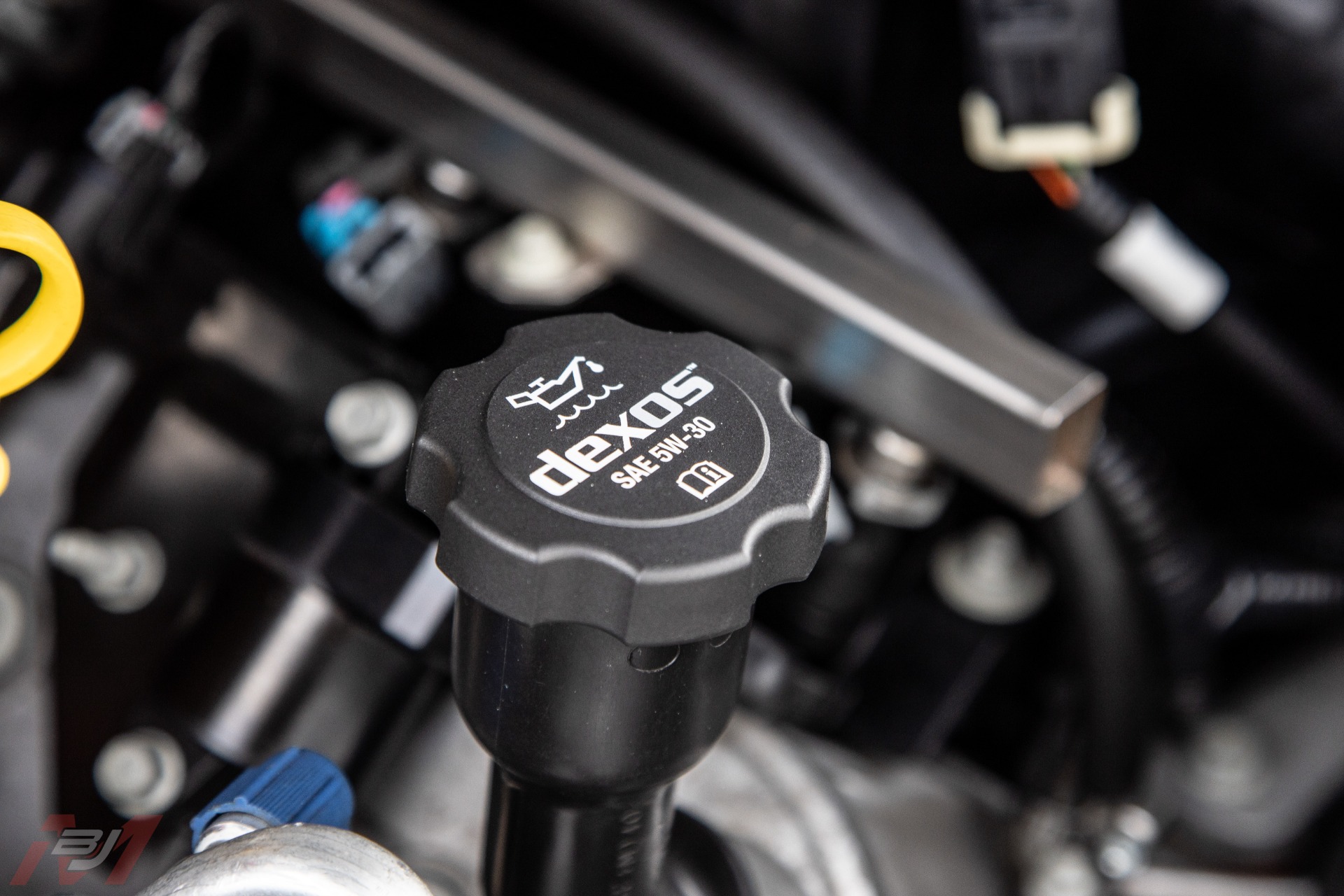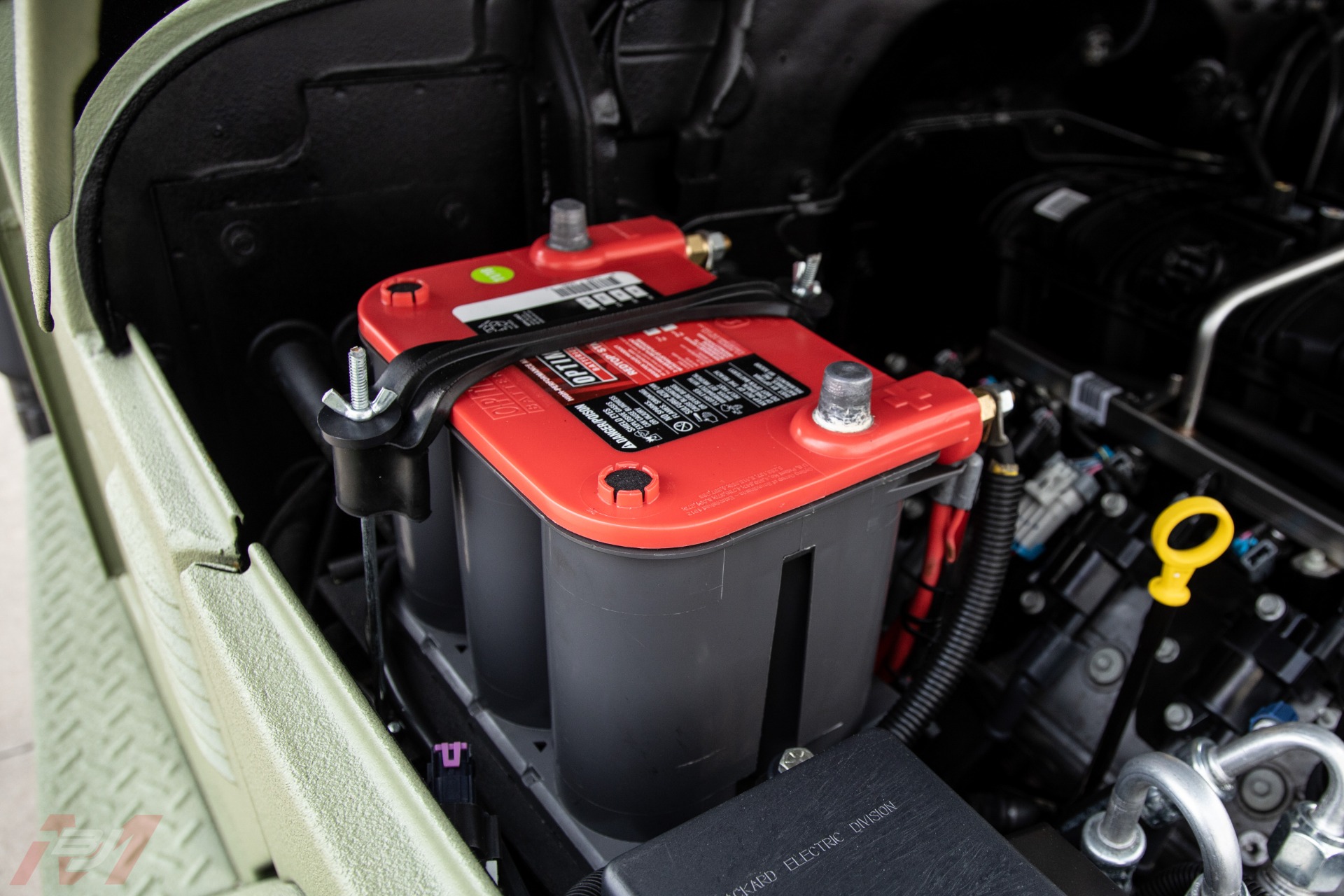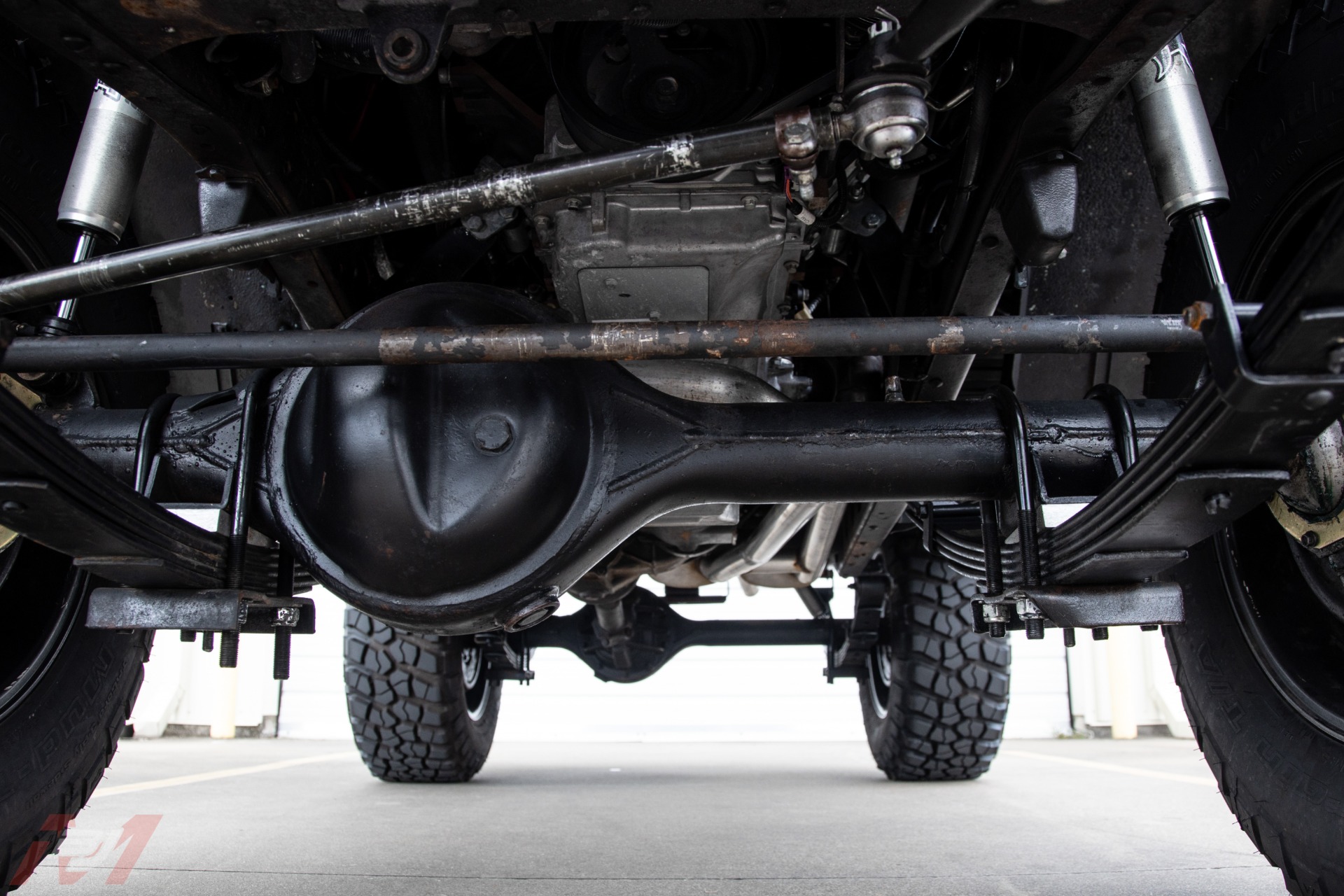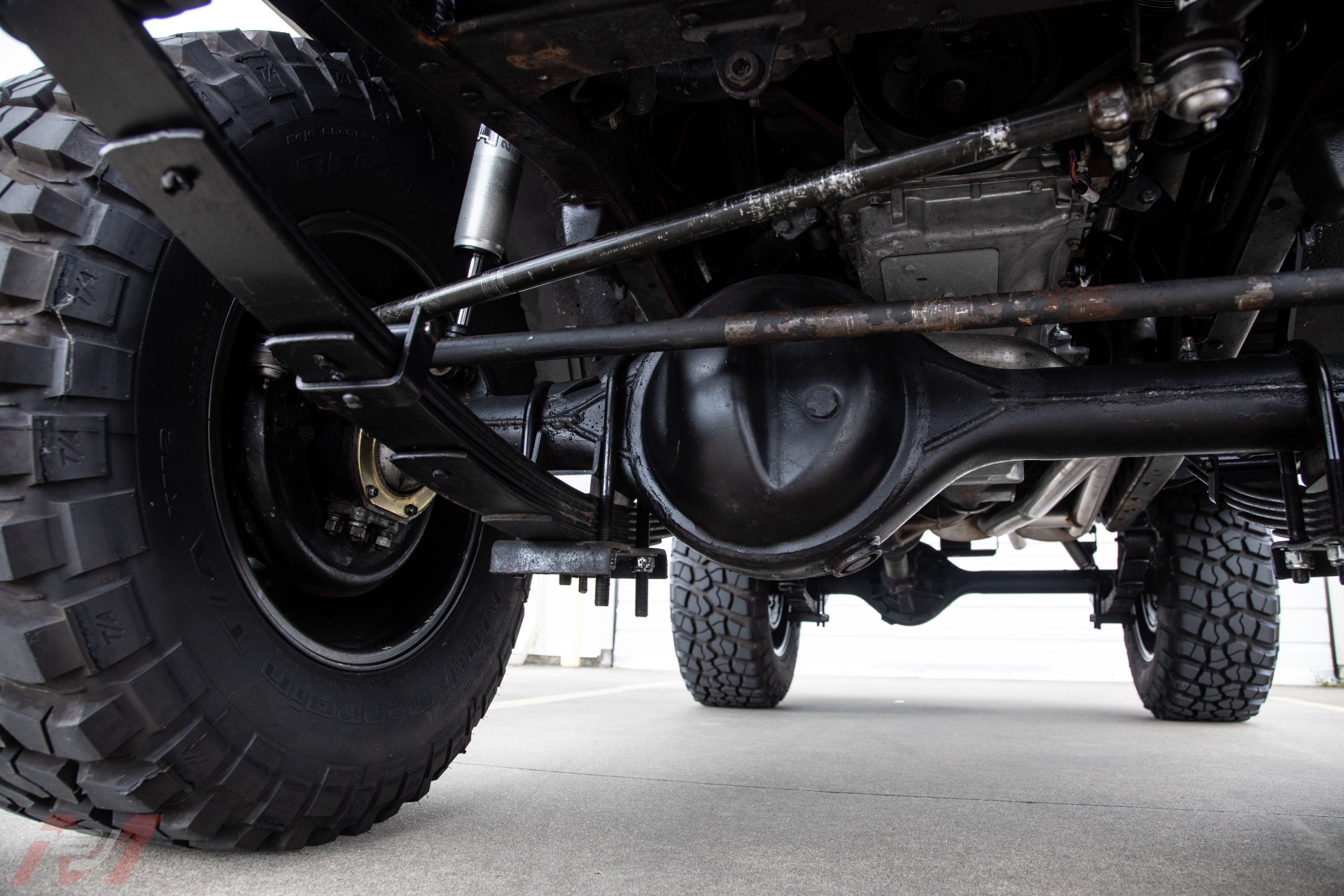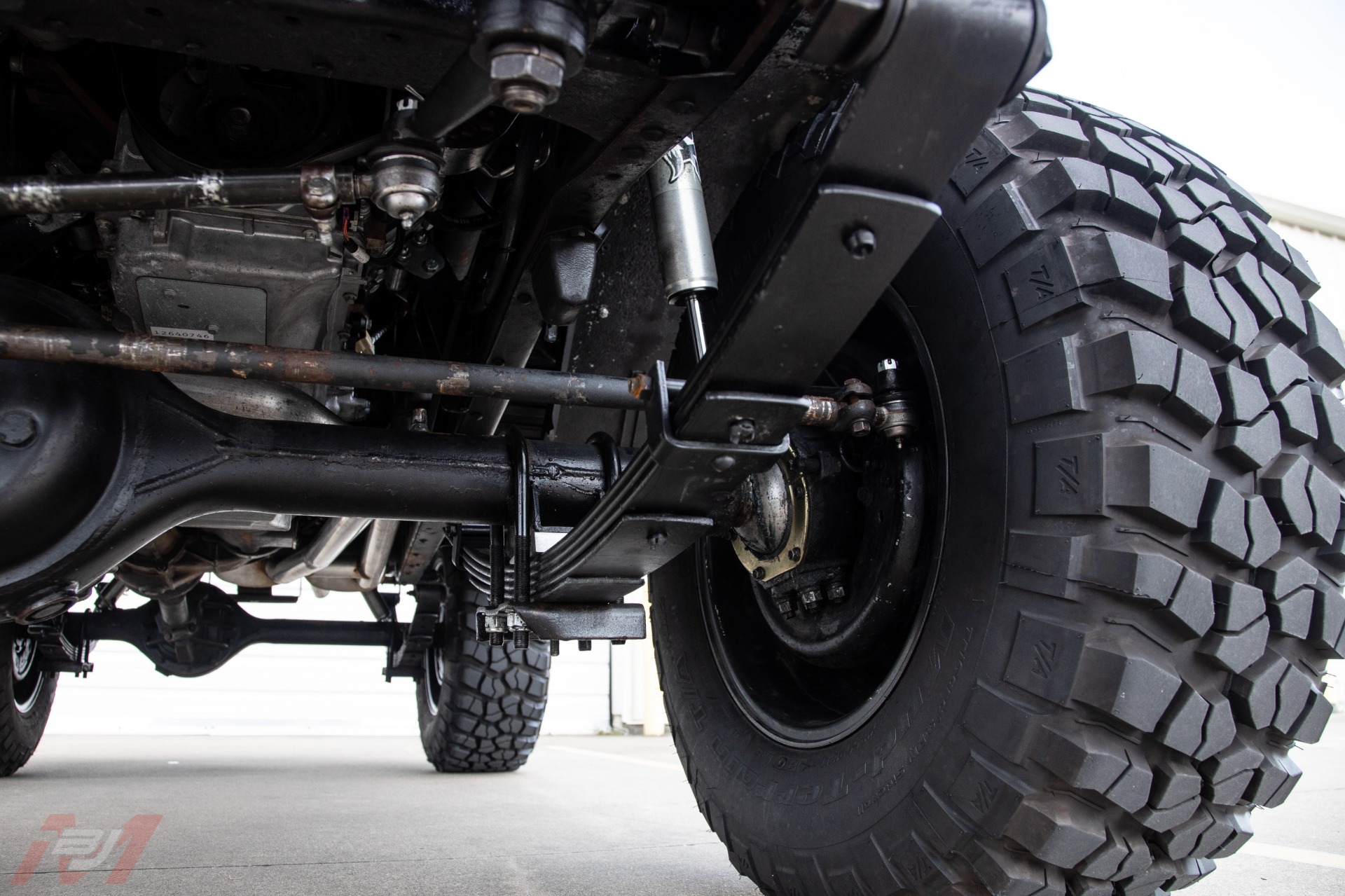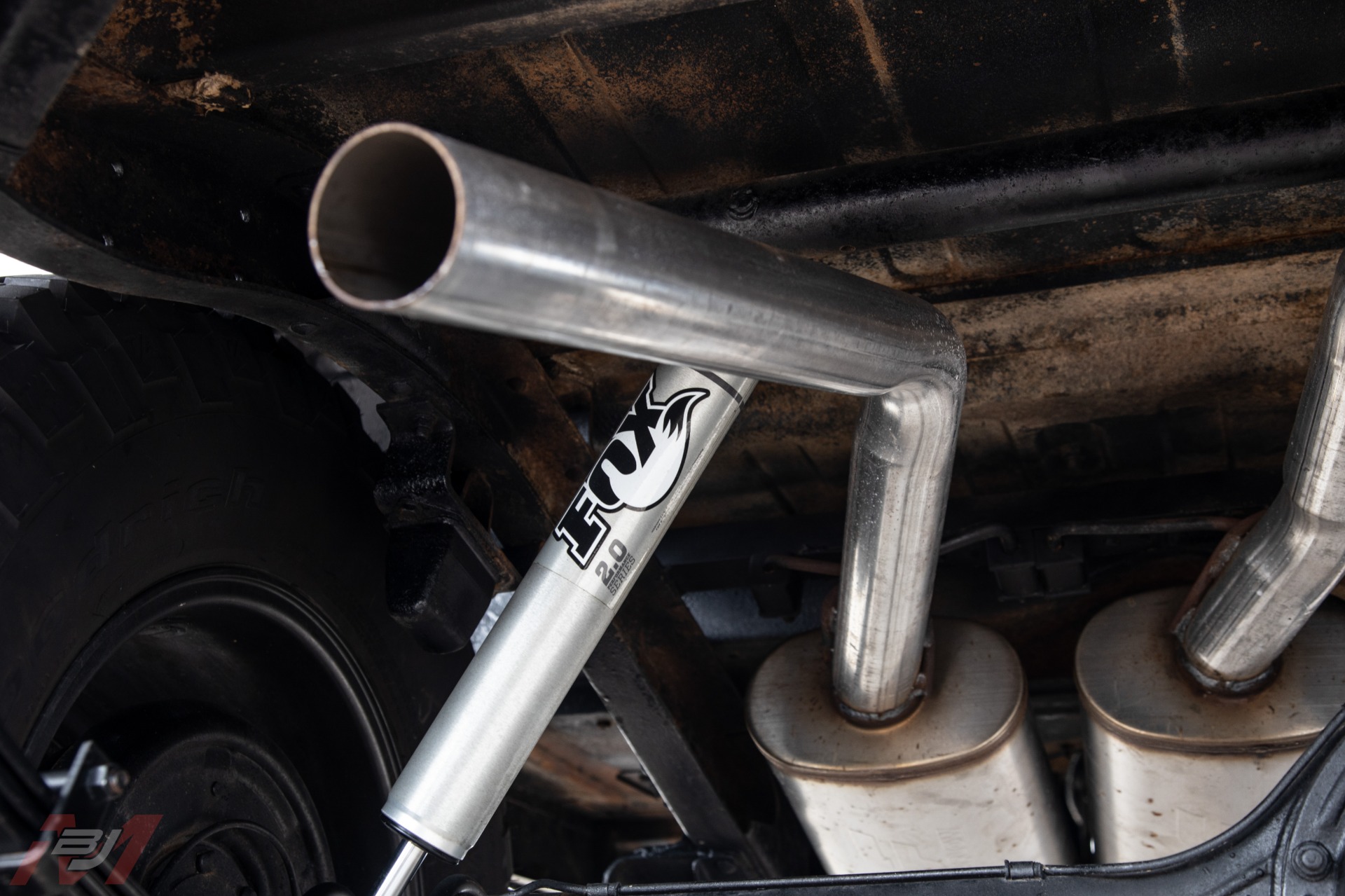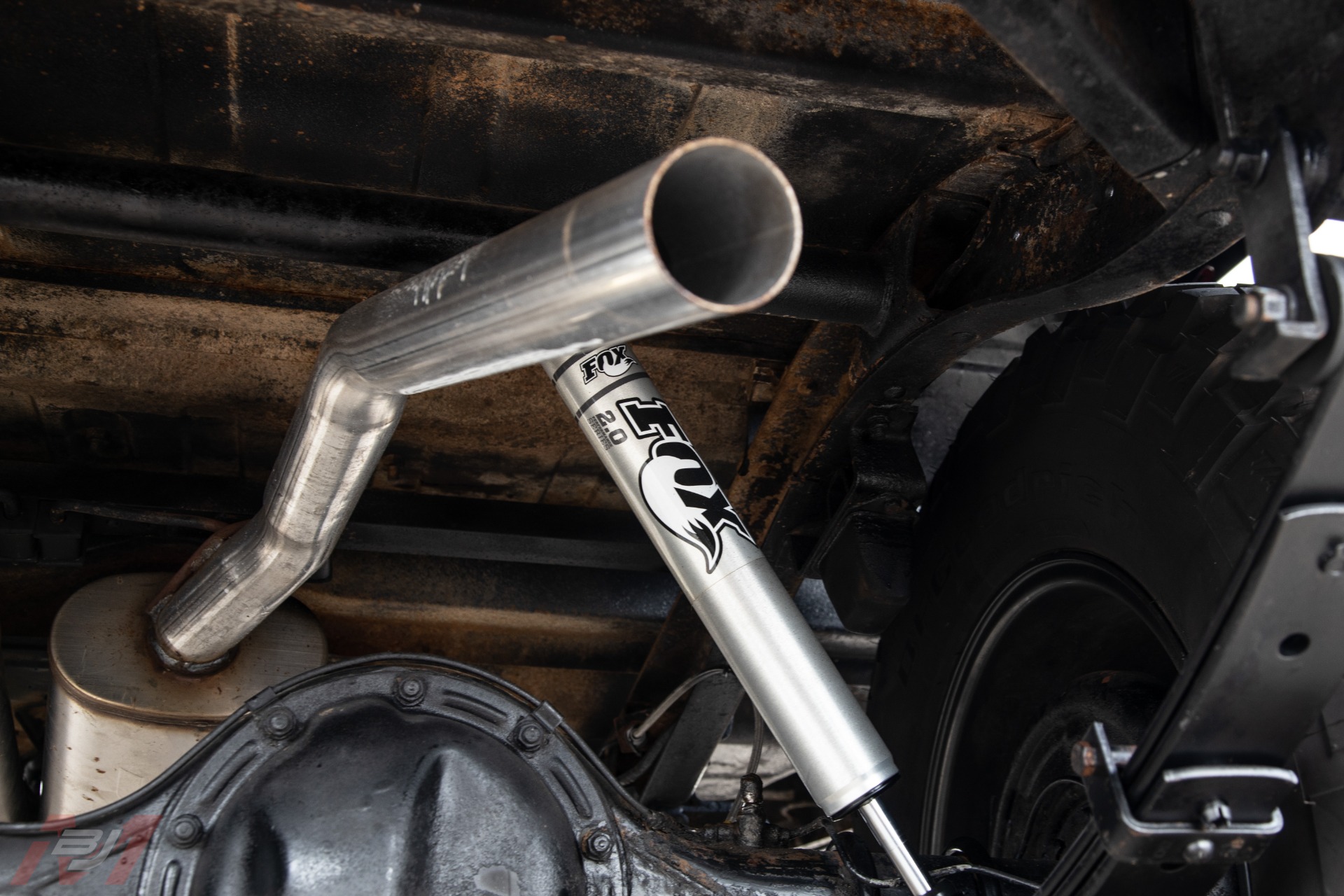 | | |
| --- | --- |
| Model | Landcruiser FJ40 |
| Trim | FJ40 |
| Body | SUV |
| Exterior Color | Kevlar Green |
| Interior Color | Green |
| Engine | V8 6.0L |
| | |
| --- | --- |
| Trans | Manual |
| Drive | 4WD |
| Fuel | Gas |
| Stock: | FJ40186523 |
| VIN: | FJ40186523 |
OFFERED PRICE: $99,995
1974 Toyota Landcruiser FJ 40- with amazing LS I96 6.0 LS Engine Swap - Painted in Kevlar Army Green with White Kevlar Roof. This was a full restoration, Kevlar coating on entire FJ, The entire underneath of this truck is coated as well, engine bay painted flat black, all panels were pulled apart and it looks and drives amazing. The truck is updated with alot of newer amentities and is perfect for that driver, she gets a ton of looks and is amazing:

Below is the build . The truck drives great, 35" BF Goodrich Tires and Rhino Wheels. The truck still shows its original dash and has all of the comforts of a new truck, Vintage AC and Heat work amazing, The 4WD is amazing on and off road. Truck comes with a 4 Speed Gear Box, and everything has been redone or serviced for relaibility and comfort. Please review our information below any questions please do not hesitate in asking you can reach us at 281-865-1683. or via email at sales@bjmotors.biz.

This build consist of removing old inline 6 engine and installing a new gm performance l96 6.0 crate engine. This engine came with all new parts, intake manifold, water pump, injectors, coils etc. Also gm performance power steering bracket/ alternator kit. This engine is controlled by a new gm performance l96 ECM kit which included fuse box, computer, throttle body, gas pedal, all sensors like o2, maf, map adapter. The motor is mated to the original 4 speed with a "Marks" 4WD conversion kit, which came with a new bell housing adapter, clutch/flywheel kit and all needed accessories.

This kept the transmission and transfer case in factory location. Also installed new factory bushings , also has a new FJ45 slave cylinder. The fuel system consist of a Marks 4WD High/Low pressure surge tank style kit and is controlled from the computer. It has a surge tank installed on the passenger side frame rail that has a low pressure pump that feeds the surge tank, that in return feeds the high pressure pump. The high pressure pump feeds the gm filter/regulator mounted on the inside passenger fender on the return side of the regulator it goes back to the surge tank which in return goes to the orginal return line from the tank. The outlet side of the regulator feeds the fuel rail on the engine.

The fuel pressure gauge so you could verify and watch the fuel pressure. The Marks kit came with water temp sensor adapter, and oil pressure adapter so mounted the older style sensors so they will read on the original dash. Radiator is a Champion Radiator 500 HP kit with a high flow fan. The fan is controlled off the computer system. The radiator bracket made for clearance and was moved closer to the front of the vehicle. The unit came with vintage air a/c and heat. I called up vintage air and ordered their suggested bracket and compressor for the ls motor. Had a/c lines made to accommodate the new equipment. Had a cold air made to fit new setup.


Item Description

35/12.5018, MUD TERRAIN T/A KM2 118Q, BF GOODRICH
Wheels - TS1895ARY86140G12, 18X9.5, 6X139.7 -18, ARMORY GUN BLK, BLACK RHINO
Toyota 64-80 FJ40 Land Cruiser 4" Lift System, Rough Country
Suspension - 2.00 FOX 985-24-004
2.0 X 8.0, FOX Suspension FOX 985-24-005
Suspension -2.0 Performance Series Reservo
FOX
Heavy Duty Rain Gutter Clamps for Defender Roof Rack, Smittybilt
5 x 7 4" Side Roof RaC
Zeon 10 Warn Winch
Toyota Land Cruiser FJ 40 Cut Out Rear Fender Flares, Bushwaker
Winshield Gasket / Transfer Case And Tranny Shifter For Toyo, Accessories
Corbeau Single Slider Seat Brackets Passenger and Driver
Corbeau Sport Seats Driver and Passenger
FJ40 Front KVENT Windows Glass with frames Driver and Passenger
Glass for FJ Driver/Passenger
Toyota Land Cruiser OEM Dash Pad Replacement
Sony Single Din Radio W/Bluetooth And 4 Speakers, Accessories
35% Ceramic Window Tint
Rear Fj 40 Black Seats Black,
Fog Light Switch
Universal PRO6 9-Ring Led Light Bar
KC with KC Covers
FJ40 Classic Console W/ stereo Den
Seat Belt 5KN911X9-AD
Steering gear box (new CJ20 gear box)
Power Steering Saginaw FJ40 kit
Alignment
Steering installation, paint, cnc parts
Radiator bracket, winch bracket,
A/C Vintage Air
Tune

Amazing Built FJ40!!!!! No MoneySpared for this built FJ.......
BJ Motors has an extensive range of superb, low mile exotic and luxury automobiles. Financing is available and trade-in proposals are always welcome.If you like this vehicle and have questions, please feel free to contact us at any time. Our staff is available 24 hours a day, 7 days a week.You can also schedule an appointment to drop by our location in Tomball, Texas. BJ Motors is a licensed, Texas Dealer. 1-281-865-1683 or via email to sales@bjmotors.biz
Video 1974 Toyota Landcruiser FJ40 FJ40