Porsche 911 Turbo

Porsche 911 Turbo is a natural performer
There's a Porsche for everyone, but you'll need to sit in the deep fully-electric sport seats of the 911 and feel the wheel in your own hands to truly know if its power matches the presence you're looking for.
There's a wide range of Porsche drivers that match the wide range of Porsche models, but deciding which one makes the perfect match is what excites our drivers most. We at BJ Motors know that the 911 Turbo Porsche you desire now may not always be your go to Porsche which is why we highly recommend consigning your high performance vehicle with BJ Motors where our supercar specialists are excited about every set of luxury wheels that drive (or are delivered) into our Tomball, Texas showroom.
With the wide assortment of trims and years, we strongly believe there is a fitting Porsche 911 that exceeds your expectations. Our experienced car specialists will recommend the awe inspiring fluidity of the powerful 911 Turbo.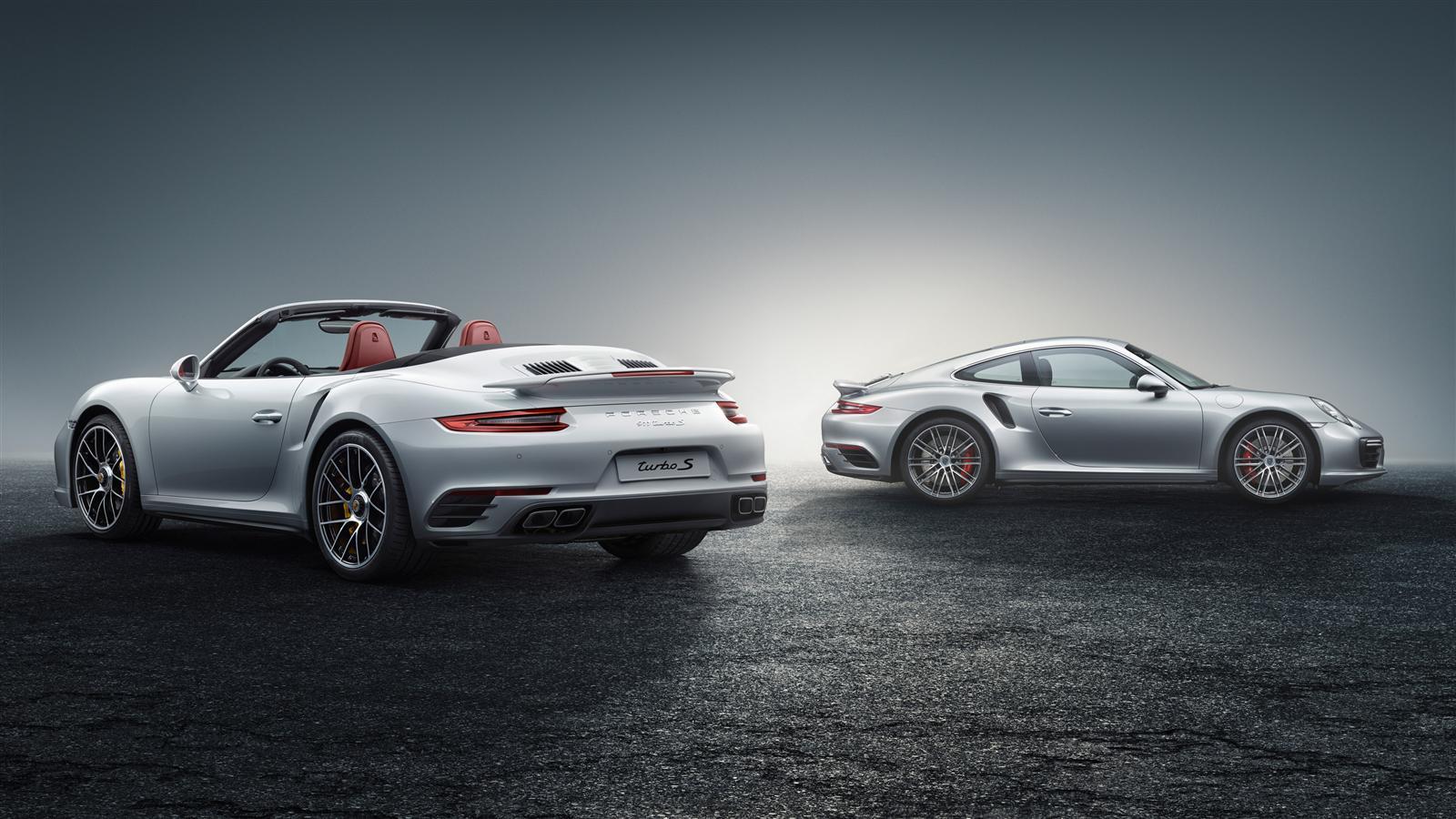 Porsche provides matching power for its presence which is why the 911 Turbo models come loaded with a 3.8 liter twin-turbo six-cylinder engine at the rear. The Turbo will have a low center of gravity as a result of the drive unit's low positioning which is great news considering the 540 horsepower you'll get from the 911 Turbo. If you're seeking a truly epic Porsche, you'll need to get your hands on the 911 Turbo S model which will hand you an additional 40 horses maxing out your Turbo at a powerful 580 horsepower. The Porsche Traction Management system comes standard on all models and is just part of what gives drivers the undeniable feeling of driving a sporty high-performance vehicle.
Whether you're awed by the millisecond shift speed or the auto start/stop function which opens your clutch for smooth sailing and reduced engine braking, Porsche covers its drivers with an unsurpassed commitment to creating a fleet of sports cars that are as powerful as their presence. As Porsche founder Ferdinand Anton Ernst – or Ferry Porsche for short – said it best, "In the beginning, I looked around and could not find the car I'd been dreaming of: a small, lightweight sports car that uses energy efficiently. So I decided to build it myself."
We the experienced sports car specialists at BJ Motors recommend looking for or consigning your high-performance vehicle in our massive curated showrooms where our wide selection of top notch specialty vehicles are being viewed at 12,000 pageviews by over 2,300 international visitors on average per-day. BJ Motors is the perfect alternative to buying or selling your car through local or national channels and our vehicle consignment program makes it easy to search for or display your high-performance vehicle in a high-traffic, fast paced high-performance showroom.